The Scoop: Bario Neal gives jewelry lovers a lot to celebrate. The company was founded in 2008 with the mission of providing gender-neutral and size-inclusive jewelry made from ethically sourced materials. Bario Neal is committed to ongoing sustainability initiatives, including publishing its annual Sustainability Report, where customers can learn more about how their jewelry is impacting people and the planet.
In 1947, De Beers Group, the world's leading diamond company, released an ad campaign that would leave a mark on America's psyche for decades to come. The campaign launched at a time when diamond sales were at an all-time low due to the economic downturn caused by the Great Depression. 
The tagline "A Diamond Is Forever" went on to solidify the diamond as a symbol of everlasting love and ongoing commitment. The success of this marketing campaign solidified the diamond as the ultimate engagement stone for generations to come, but the means by which diamonds end up perfectly polished in gold rings was never considered — until now.
Millennials and Gen Zers are increasingly ditching diamonds of dubious origins for more affordable and environmentally sustainable options. Younger generations who emphasize consumer responsibility are deeply troubled by the exploitative and often concealed procedures behind many diamond manufacturing operations.
Bario Neal is bringing a new reputation to engagement jewelry. The jewelry company was founded by Anna Bario and Page Neal to offer beautiful, high-quality jewelry and gemstones that are ethically sourced and sustainably produced. 
Jenny Weger, Bario Neal's Marketing Director, shared tips for folks looking for ethically and sustainably sourced jewelry. "The first step for people looking to buy sustainably sourced jewelry is to really research the company," Jenny said. "If they're ethically sourcing and using sustainable practices, most companies will be very open about that."
Jewelry That Celebrates All Identities & Experiences
Bario Neal has been focused on offering transparent and ethical jewelry options since its founding. Founders Anna Bario and Page Neal joined forces with the goal of creating a company that could offer transparently and ethically sourced jewelry that was both beautiful and high quality.
From its beginnings in Philadelphia in 2008, Bario Neal has grown into a multifaceted jewelry company that offers custom-designed wedding jewelry, bands, and engagement rings, along with signature collections of rings, bracelets, necklaces, and earrings.
Bario Neal takes on the philosophy that jewelry can be a celebration of life and love, and that's why the company takes sustainability and ethical sourcing so seriously. It's hard to celebrate when the symbol of that celebration is sourced by exploitative means.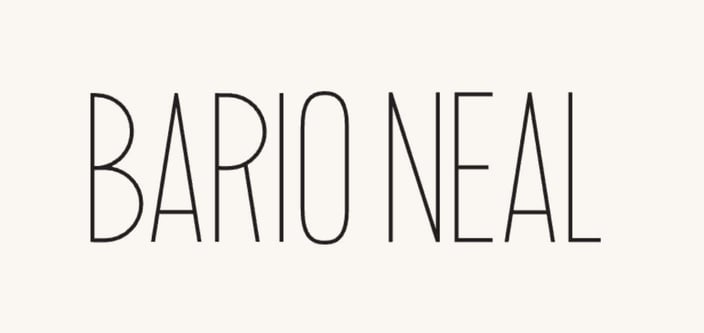 Inclusivity is central to Bario Neal's brand. "When we started in 2008, same-sex marriage was illegal. We wanted to be a space where anyone could buy jewelry, and we began this mission for inclusivity alongside our ethical approach to jewelry," Jenny said.
Bario Neal has, from the beginning, been a safe and inclusive place for queer people to find jewelry to commemorate their love. This dedication to inclusivity manifests in Bario Neal's design ethos of gender neutrality and size inclusivity. The company also does regular charitable giving to several LGBTQ+ organizations in the Philadelphia area. 
While Bario Neal offers a large collection of engagement rings and wedding bands, Jenny said that the company's jewelry is fit for celebrations of any kind.
"We're not really a wedding-oriented jewelry company. We're just about celebrating anything in your life right now," Jenny said. "You know, people celebrating friendships, people memorializing a lost loved one, really anything."
Annual Sustainability Reports Reflect Core Values
Jenny told us the more educated consumers are on what to look for when searching for sustainably sourced jewelry, the more likely they are to make responsible purchases. 
"It's so important to have done the research for yourself and to know what to look for while doing this research," Jenny said. "Look for information about their supply chain, and see how in-depth they actually are. See if they support workers' rights, and check if they have sustainability reports."
Jenny warned that greenwashing is common in the jewelry industry. Greenwashing is when a company makes misleading claims to appear more environmentally conscious than it actually is. It's a deceptive marketing tactic that's on the rise as more consumers consider the environmental implications of their purchases.
The prevalence of greenwashing means consumers should be wary of sustainability claims made by companies that aren't backed up by solid evidence. The driving force behind Bario Neal's Sustainability Reports is to provide its customers with the company's sustainability metrics, all in one place.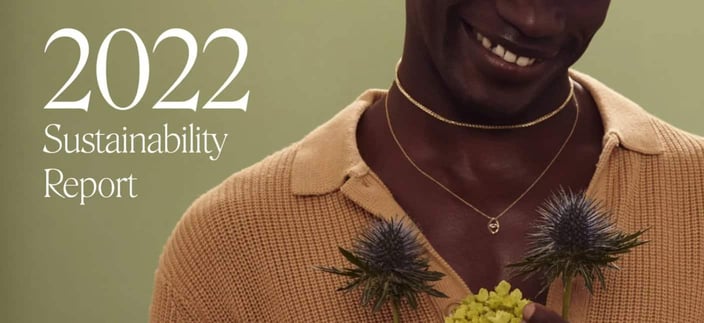 The 2022 Sustainability Report is Bario Neal's second annual report. The report quantifies the company's environmental impact and commitment to sustainability and the rights of workers. The reports cover the company's accomplishments, core impact areas, charitable giving, supply chain, and challenges.
Jenny told us about a few common and unethical practices in the industries that produce the materials for jewelry, including gemstones and metals. She said there are a variety of concerns, from human rights violations to pollution to the methods used to extract different materials.
"The specifics vary, but there are environmental costs for everything," Jenny said. "You have to think about the conditions of the workers, the safety of the workplaces, runoff, pollution– there're a lot of things."
Bario Neal Is Committed to Continuous Improvement
Jenny said that customers with a variety of tastes can find something they like at Bario Neal. Bario Neal offers a wide selection of diamonds, including recycled diamonds, lab-grown diamonds, and raw diamonds.
For each type of diamond, Bario Neal gives a report on where the diamond mine is located and the standards the mining companies are held to, both in terms of workers' rights and environmental policies.
Bario Neal also offers gemstones like sapphire, opal, and aquamarine. Just as with the diamonds, customers can learn more about the supply chain and sustainability initiatives for each gemstone supplier.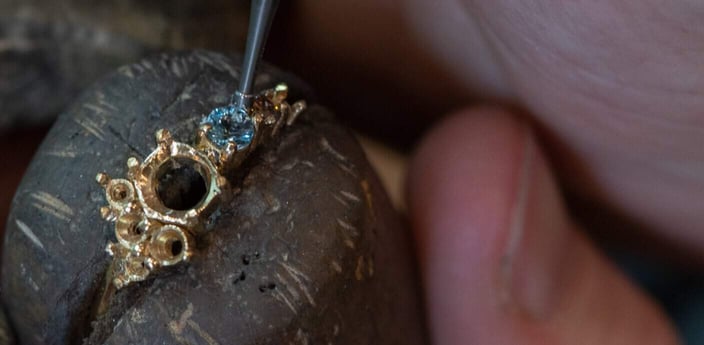 Bario Neal sources aquamarine from a sustainable, socially responsible supplier in Brazil, along with the nonprofit organization Tanzania Women Miners Association. The Tanzania Women Miners Association's mission is to help women miners organize and access resources that help them secure safe work environments and practice sustainability. 
Jenny said that Bario Neal serves a lot of clients looking to make a new piece with an heirloom gemstone. Heirloom gemstones are stones passed down through a family. Bario Neal works with clients to create beautiful new pieces that honor the legacy of the gemstones. Heirloom gemstones have a low environmental impact, lending themselves to the company's mission.
Jenny urged those in the market for jewelry to check out Bario Neal's blog posts on sustainability and ethical concerns in the jewelry industry. There they'll find a robust collection of resources that will help them make more responsible purchases.
"I'm excited for our upcoming Cosmic Serpent collection coming out in November," Jenny said. "We're also planning to offer ring customization online soon, so there's a lot to look forward to coming up."