The Scoop: The married dating platform Ashley Madison currently has more than 80 million members worldwide. Since it launched in 2001, Ashley Madison has grown into a successful dating site and app for open-minded non-monogamous matches. The team continues to pave the way for single and married daters to explore their sexual needs and indulge in affairs on their own terms. Ashley Madison is rooted in desire and has the required tools to help you find the discreet relationship you've been looking for! 
For as long as I can remember, monogamous relationships were the norm. But being in a committed relationship with one person isn't for  everyone. The world is becoming more open-minded, and people can express their desires without having to feel any shame. 
Ashley Madison connects people from all over the world to explore non-monogamy. As the world's leading married dating site, Ashley Madison introduced a new version of dating. The team encourages members to explore their sexual desires and make meaningful connections in a private space. Whether it's a one-night stand or a no-strings-attached relationship, Ashley Madison is the right environment to find exactly what you're looking for.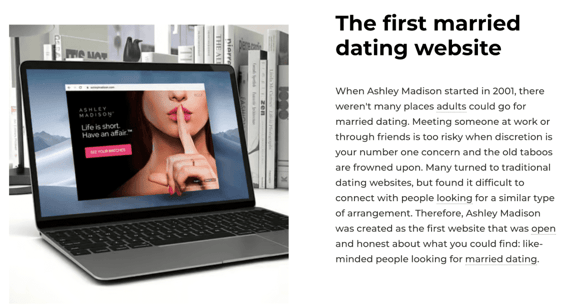 Ashley Madison membership recently reached more than 80 million –– which is a major milestone for the company. The team shared that it is currently accruing more than 15,000 new members daily. Paul Keable — Chief Strategy Officer at Ruby, Ashley Madison's parent company — told us that Ashley Madison membership has increased because the platform offers a safe and welcoming space. 
Cheating can be stressful considering it requires a lot of work to sneak around. By using Ashley Madison, people don't have to worry as much. With the slogan, "Life is short. Have an affair," Ashley Madison prioritizes discretion and gives its members the space to feel liberated.
"I cheated on my husband to find companionship and to feel happy and alive again," said an Ashley Madison member in a testimonial.  
Building A Like-Minded Community
Everyone wants to be part of a like-minded community. People naturally respond better and are more productive when they're surrounded by others who share their interests and values. Ashley Madison is known for its strong community. Back in 2001, when the founders were creating the dating site, the main mission was to ultimately create a place where married people could be honest and transparent about what they were looking for amongst other people in a similar situation, instead of crowding singles dating sites where people are typically looking for a more traditional dating path.
When Ashley Madison began, the founders hoped for married people to be open about what they wanted in their relationship and explore it freely. Paul told us that, back in the day, traditional dating sites were filled with married people. Informal reports estimated that up to 30% of dating site members were married people pretending to be single, Paul said. As you can imagine, this became a huge problem for those services. Married people needed a safe space to date, and Ashley Madison became just that.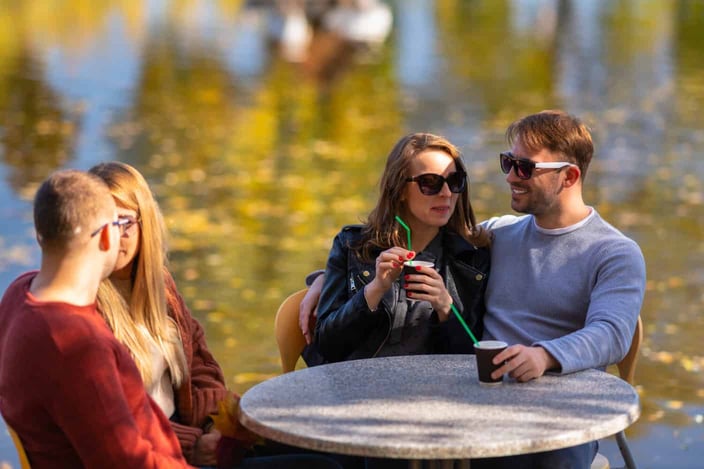 Ashley Madison has built a community that's all about making new connections. It's not just a hookup app or kink site. It's an environment where married people can be themselves and experience new activities and romantic opportunities. Everyone on the site shares a similar journey, making it easy to carry out the no-judgment community rule. 
"We're trying to help people who are looking for solutions to the problems of monogamy," said Paul. "We've grown beyond simply adultery and affairs to a much broader group of people who encompass all aspects of non monogamy though, our main constituency, are people looking to have traditional affairs."
An Increase in Women's Participation
Married dating has a lot of negative connotations and stereotypes attached to it. People either believe that married dating implies the couple isn't in love or someone is looking for a way out — but that's not the case for everyone. Some people participate in married dating because they want to spice up their sex lives, while others are longing for a different connection that their primary relationship doesn't offer.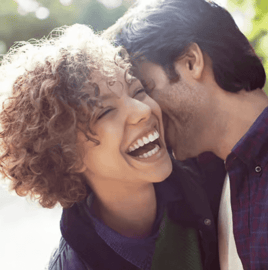 Paul told us that the team has recently seen an increase in female memberships. It's important to note that historically women participating in infidelity have been ridiculed way more than men. It's telling that we call women mistresses, but don't have a male equivalent for the term. Women who cheated were judged and made to feel ashamed for their secret desires. Nowadays, with resources like Ashley Madison, women have the opportunity to obtain what they want with no shame. 
"I joined Ashley Madison and have found the fulfillment I needed to return to my husband a satisfied partner. It's completely removed the anxiety from our marriage," said a female Ashley Madison member in a testimonial. 
Discretion is key to Ashley Madison. Paul said discretion is at the core of the business. Women feel more comfortable being in a space where they can make connections outside of the world's view. Up to 80% of the women in a 2017 University of Missouri study said they joined the site because of sexless marriages. Ashley Madison serves as a reliable resource for women to discreetly regain their confidence in the bedroom. 
Ashley Madison: The World's Largest Married Dating Site 
Ashley Madison is the world's largest marriage dating site. In 2022, the site gained 4,463,335 new account registrations. Memberships have increased since then, and the platform has expanded its programs to help members throughout the entire dating process. Paul told us that they will continue to evolve their products to fulfill members' needs. 
With the help of Ashley Madison, married dating has not only become accessible, but also accepted. Ashley Madison is shifting the perspective many people have on married dating. Paul said that about 20% of the site's members say they currently identify more broadly as non-monogamous than as an adulterer. 
Platforms such as Ashley Madison make a big difference in people's lives by changing the narrative of married dating. As people become more open to the idea of polyamorous relationships, Ashley Madison looks to help individuals explore and test the boundariess of their relationship.
Ashley Madison's discretion allows members to try things out without fearing exposure. Paul said that some people use their services not because they're hiding anything from their partner but because they don't want their colleagues or family to know about their romantic or sexual pursuits. 
"Since meeting someone on Ashley Madison, and reinvigorating the sexual part of my romantic life, I'm a better wife now than I was," said an Ashley Madison member in a review.