The Scoop: No one wants to end a date night by being upset with disturbing or sensitive content in a movie or TV show. Does the Dog Die? provides individuals and couples with peace of mind by tracking potentially triggering events in media — from animal deaths to bright, flashing lights. Couples planning in-home dates can visit the website before date night to avoid watching something with upsetting or offensive content.
At-home movie nights are one of the most popular ways for couples to unwind together. Even with the advent of other available media, enjoying a full-length feature in the comfort of one's living room is hard to beat.
That's, in part, because couples have so many ways to personalize the experience of staying home to watch a movie. Couples may choose takeout from the same country in which the film is set. Or they can buy fancy popcorn and nostalgic candy to recreate the feeling of being in a theater. Movie buffs may also want to invest in a projector and high-quality sound equipment to augment the experience — or they can watch movies outside.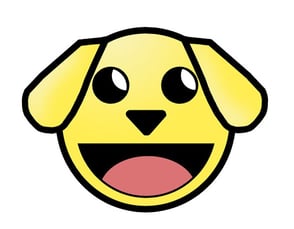 One thing most individuals and couples want to avoid on movie nights is having their senses shocked by something in the film. Certain depictions in films or television, including gore or animal brutality, can trigger one or both partners. Other movie viewers may not want to have their evenings ruined by movies that include racial or homophobic slurs or that include scenes depicting claustrophobia.
Does the Dog Die? aims to help people avoid uncomfortable depictions in the movies they watch. Before a couple chooses a film, they can visit the site to view more than 80 user-tracked triggering categories in movies and TV. The categories range from the site's original purpose — tracking dog deaths in movies — to other emotionally upsetting depictions, including kidnappings, diseases, and discrimination.
"My sister is an animal lover and came up with the idea around 2011. She recognized that screenwriters used the trope of killing dogs to dramatically affect viewer emotions. She recognized it but wanted none of it," said Does the Dog Die? Founder John Whipple. "So she asked me, a software developer, to build doesthedogdie.com so she could be an informed moviegoer."
Users Can Avoid Discomfort in Movies and TV
Couples with particular fears and anxieties often don't want to watch content that depicts those unpleasantries on screen. Some may feel uncomfortable watching certain events unfold or prefer to avoid seeing their fears on screen as they try to relax.
For instance, someone who is afraid of spiders may want to avoid an unexpected tarantula in a horror film.
Alternatively, it can be uncomfortable to watch content that includes certain scenarios while on a date, especially early in a relationship. New couples may not want to watch graphic sex scenes or even romantic movies with sad endings. Does the Dog Die? tracks both of those categories.
There is also a difference between encountering events that make a viewer uncomfortable and those that trigger a negative reaction. The latter is often connected to traumatic situations in a person's life.
Arlin Cuncic of Verywell Mind explains what it means for a person to be triggered.

"Though commonly used to refer to the experiences of people with post-traumatic stress disorder (PTSD), the term 'trigger' can also be used in the context of other mental health illnesses," Arlin wrote. "This includes substance use disorders, eating disorders, and anxiety. In these cases, a trigger is anything that prompts an increase in or return of symptoms. For example, a person recovering from a substance use disorder may be triggered by seeing someone using their drug of choice."
If someone has a mental health issue or is recovering from a disorder, watching their triggers on-screen can do more than ruin their night. It can mean that they have to work through that trigger by meditating, journaling, or exercising. If one partner chooses a movie or TV show that triggers their significant other, they may feel guilty for inadvertently hurting their loved one.
Offering Crowdsourced Trigger Tracking
With the plethora of possible triggers and uncomfortable scenes that could unsettle viewers, it's no surprise that Does the Dog Die? users have added many categories during the last 10 years.
Users can either search by films they want to watch or scroll through the list of potentially upsetting depictions in film or media.
Clicking on the link "Does someone fall to their death?" directs users to a list of films and TV shows that depict a character falling and dying. Users briefly report how this death transpires.
Other users can vote comments up or down as a way of approving good content and identifying trolls or spammers. If a comment gets enough downvotes, the site removes it.

"The site is moderated by users. It's just me running it, and there was no way I could keep up with the demand of monitoring every new movie and TV show. Registered users are allowed to comment on their ratings. However, they only get one comment because we're not a discussion forum," John told us.
Alternatively, users can search for upsetting depictions in films they plan to watch. If a couple wants to watch a movie, they can search for it and see all of the potential triggers users have reported about it.
The platform includes many categories today, but the original question is still its most common query.
"'Does a dog die?' is still the most popular search; however, some of the other top contenders are 'Is there blood/gore?', 'Is there sexual content?', 'Does a parent die?' and 'Does a kid die?' Users have registered more than 4.5 million yes or no ratings for the various trigger categories," John told us.
Does the Dog Die? Fosters More Comfortable Date Nights
Couples planning at-home date nights should consider searching Does the Dog Die? before watching films or TV shows. Vetting a movie in advance for sensitive content shows compassion and can make date night more enjoyable for both partners. Using the site together can also bring couples closer together.
"It would be a great way to discover some insights into what makes your partner tick, what they fear, and what you could do to help them through things," John said.
New couples may be surprised to discover what makes their partner most fearful. John said that, when he started the website, he noticed how each person had a unique set of triggers and discomforts.
"Seeing animals die bothers me, but car crashes are actually more disturbing," he told us.
Among his recommendations for films that are least likely to offend are "The Avengers" movies or "Knives Out," a murder mystery without gore or sexual content.
"I would stay away from anything with clowns, another category on the site," John said with a laugh.
While Does the Dog Die? provides a platform for media lovers to discuss triggers, John said he has big plans for the site in upcoming years. He wants to increase the number of categories users want to add to the platform.
"We have more than 1,000 requests for new categories," he said.
But he doesn't want to have so many trigger options that users can't navigate Does the Dog Die? and have their questions answered.
"I'm still trying to figure out how to get everyone's questions answered but also make sure the site remains usable. It's quite a challenge," John said.