The senior dating scene is a special one. Most senior daters are looking for a long-term relationship, and they aren't shying away from dating apps to find this connection. One in 6 U.S. daters over 50 have used dating apps, and older women are the most likely (out of all the dating demographics) to report a negative experience on dating apps.
Dating in the Golden Years has its own challenges, but seniors can and have found amazing connections and long-term partnerships in an increasingly modern dating scene. These senior dating blogs help seniors keep their finger on the pulse of the dating world. All of these blogs contain invaluable information for seniors, and are written in a friendly tone that makes seniors feel right at home.
Honey Good
Honey Good is on a mission to help senior women celebrate life. With the vision of celebrating women of every age, Honey Good is a blog written by senior women for senior women. Through this blog, women come together to feel empowered, embrace their unique qualities, and inspire others to grow.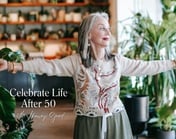 Susan "Honey" Good is the author of the blog. Susan chose to write a blog after enduring a series of hardships throughout her life. She experienced financial hardships, widowhood, a suicide in the family, and a cancer diagnosis. Through these difficult periods, Susan found that unexpected incidents create resilience and determination.
Honey Good's blog categories cover almost anything a senior woman would need to know in the dating world. Categories include beauty and style, relationships, and one called Passages After 50. One of the posts in Passages After 50 is Expert Tips for Dating as a Woman Over 50.
More About Honey Good
Written by Susan "Honey" Good
Categories of beauty, health, and relationships
Authentic 50+ voice for women
Sixty + Me
Margaret Manning founded Sixty + Me, a community of 500,000 women over 60. Margaret started Sixty and Me to help other women her age live happy, healthy, and financially secure lives. She wants senior women to be involved in their communities, find profitable work, and stay healthy.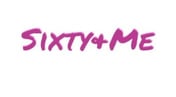 All of the topics covered on Sixty and Me help senior women be more confident and competent daters. The blog aims to help women keep an optimistic and excited attitude around all life has to offer after 60.
Sixty and Me includes articles from contributing experts. These articles cover health, travel, money, lifestyle, dating, beauty, and more. Margaret heads up a portion of the blog called Conversations, where she records a new video with a topic for women in the community to explore and discuss.
More About Sixty + Me
Founded by Margaret Manning
Articles from over 200 contributing experts
Every-other-day Conversation videos from Margaret
50 Dates at 50
50 Dates at 50 knows that older daters have never had this many resources when it comes to dating. The upsurge of online dating has made meeting other older singles more accessible than ever before. Yet, senior daters need to know how to use these resources to enjoy the success they want.

The blog is regularly updated with tips and resources about going on dates, keeping up with relationships, and using online dating sites. The tone of the blog is perfect for senior daters. The blog combines a modern mindset fit for the dating scene with an old-fashioned set of values many seniors will relate to.
50 Dates at 50 has a podcast focused on midlife dating. Episode topics include dealing with picture-only dating profiles, the six kinds of people on dating apps, and speculation on why senior daters don't always get a call back for a second date.
More About 50 Dates at 50
Podcast hosted by Paul Nelson
Advice for senior men and women
Focus on online dating
Senior Match
Senior Match is a top dating site for seniors, and the site's accompanying blog is just as valuable a resource. This senior dating blog is catered toward seniors who are actively dating and trying to make a connection. Senior Match has advice and dating tips that many senior daters will find helpful whether they're online dating or working on meeting someone in person.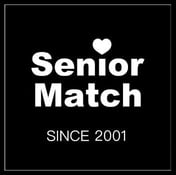 Blog article topics include the bonds between seniors and their pets, how seniors can rediscover romance after they lose their spouse or become divorced, and how to embrace a fulfilling retirement. Topics on Senior Match's blog focus on all aspects of life as a senior, even beyond dating. The blog post "The Crucial Role of Family in the Aging Process" gives seniors insight into how to age with style.
The great thing about Senior Match for senior daters is the site's authority. The Senior Match dating site has thousands of daily users and millions of monthly conversations. According to their website, their dating site has led to over 36,000 success stories for single seniors.
More About Senior Match
Published by leading dating site Senior Match
Super relevant blog topics
It covers many topics, not just dating
Senior Planet
Senior Planet is an AARP project serving singles across the nation. Senior Planet was an initiative launched by AARP to help seniors learn new skills, save money, exercise, and make new friends, among other benefits. The site's blog follows these threads and is full of advice and resources for dating seniors.

Technology is now an essential part of most people's social lives, and Senior Planet ensures seniors get in on all the fun. Senior Planet's programs are designed around five impact areas, including financial security and social engagement. The social engagement category includes resources for dating seniors.
Senior Planet's blog covers nearly every aspect of senior dating. The sex and relationships category is full of straightforward and from-the-heart advice from experts. One blog post includes advice for dating a grieving widow, and another explains the basics of online dating.
More About Senior Planet
Published by AARP
The site includes other programs and resources for singles
Articles from top senior dating experts
The Mutton Club
Made for and by women over 40, The Mutton Club is a blog that helps women age confidently. The online magazine is part of the Magnificent Midlife online community. Rachel Lankester is the founder of both Magnificent Midlife and The Mutton Club. She's had several careers, including journalism, banking, and consulting, but she's found what she loves to do most a little later in life. And that's helping older women live their absolute best lives.

The Mutton Club fights against the negative stereotypes surrounding middle and later life. These ages are often associated with crises and big transitions. She believes all middle-aged folks and seniors can find joy, excitement, and new experiences, especially when it comes to dating. 
The blog covers the general struggles and triumphs of being middle-aged, and includes blog post categories on menopause, health and wellness, nutrition, money, and travel. The dating blogs help women navigate shifting hormones and changing romantic expectations. When seniors are part of The Mutton Club, there's nothing they can't do!
More About The Mutton Club
Founded by Rachel Lankester
Written for middle-aged and older women
Menopause, travel, and nutrition categories
Senior Next
Senior Next knows what it's all about when it comes to senior dating. The site recognizes that seniors are in the golden years of their lives, enjoying retirement, grandchildren, and an amount of freedom they haven't had in years. Because being a senior can be such a wonderful portion of a person's life, the site encourages its readers to enjoy dating.

Seniors are often removed from the rat race of life and instead are focused on genuinely enjoying it. But dating isn't just for the young. In fact, seniors may even enjoy dating more than young people. The blog covers topics such as meeting other singles through clubs or activities, going on blind dates, and getting set up by friends.
Senior Next was founded by the adult children of a woman who got into online dating later in life. She had difficulty finding men in her age range who were a suitable fit, so her kids created Senior Next to help struggling senior singles like her. Senior Next is dedicated to helping seniors find singles who align with their values, lifestyle, and relationship desires.
More About Senior Next
Published by senior dating site Senior Next
Practical blogs that help seniors land dates
Completely 55+ site
Find a Quality Man
Lisa Copeland is helping women on their path to joyful, confident, and empowered dating after 50 through her blog, Find a Quality Man. Lisa believes women over 50 can find love again and shares her expert advice through her book, speaking engagements, and coaching practice. Her blog covers dating topics relevant to older women who want to enjoy dating.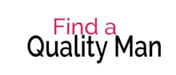 Blog topics include first-date tips, tips for finding love, and advice about what senior men are looking for. Lisa ensures her dedicated blog readers that there are good men left to date after 50 and keeps an uplifting tone throughout all of her content.
Find a Quality Man keeps an extensive archive of all past blog posts so readers can explore a backlog of dating advice content. Lisa shares real-life stories of older women meeting amazing men and shares her knowledge about how her readers can discover deep connections later in life.
More About Find a Quality Man
Written by senior dating expert Lisa Copeland
Geared toward single senior women
The site has other resources, like access to coaching services
Black Senior Dating
Black Senior Dating is a treasure trove of information for Black singles in their later years. The site compiles information, from blog posts to dating site comparisons, to help older Black singles navigate the dating scene. The blog considers seniors from their 50s into their 70s.

The blog shares tips for Black seniors ready to step into the dating scene. The site sees online dating as a great choice for Black senior singles. Seniors may find online dating the best option because it's convenient and reduces the amount of traveling they need to do. It also helps Black seniors filter through eligible singles with more ease. 
Black Senior Dating helps Black seniors get into and thrive in online dating. Many seniors find that stepping into online dating is a daunting endeavor. They are concerned about being able to use the technology competently and the risk of scams. With the help of Black Senior Dating, Black seniors can start dating again with ease and confidence.
More About Black Senior Dating
Blog posts cover diverse topics
Dating site comparisons for Black senior singles
Guidance for joining online dating sites
Dating Goddess
Dating Goddess is a blog that includes stories, advice, and lessons for dating over 40. The author, who goes by the moniker Dating Goddess, writes from the heart using her own marriage and dating experiences as inspiration. The Dating Goddess had been married for nearly 20 years when her husband left her. She was only 11 days away from her 48th birthday, and 18 months after her husband left, she began dating.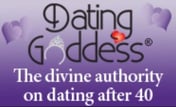 At the beginning of her later-in-life dating experience, the Dating Goddess went on dates with friends and men she knew from work. But she felt online dating was the best way to consistently meet a wide array of men. The Dating Goddess writes that she's not a "well-preserved, gorgeous, marathon-running middle-aged woman," so her advice is fit for the average older dating woman.
Senior daters can use the blog to ask the Dating Goddess questions, read dating book reviews, and find the best online dating sites. In her blog posts, the Dating Goddess offers practical ideas, thoughtful insights, and playful humor. 
More About Dating Goddess
The author goes by the moniker of the Dating Goddess
Real-world experience in senior dating
Over 10 years of blog posts
Finding Romance in the Golden Years
Senior daters may face challenges that no other dating demographic does, but they are also a force to be reckoned with in the dating scene. Many of the characteristics of the average senior dater and senior dating experience are markedly different from those of the rest of the scene. From the ease of finding shared interests to the lack of societal pressures that young daters commonly face, senior daters have a good deal in so many aspects of dating. 
Seniors often have a lot of time and freedom in their lifestyles, which allows them to date and discover new relationships without frequent work or family obligations. While there may be challenges, seniors should remain optimistic and excited about the dating scene – there's never been this many options!