The Scoop: Many single parents are skeptical about using dating apps because they worry that potential partners won't accept them. The Playdate app addresses those concerns by catering exclusively to single parents in the UK. Users connect with like-minded daters who embrace the challenges of parenthood. Playdate provides many supportive features, including access to childcare, that simplify meeting up with other parents for dates.
The UK was home to 2.86 million single parents in 2020, according to Statista. Many of those parents still want to find love but struggle in the modern world of online dating.
Some believe that singles on mainstream dating apps won't want to date a single parent. Others want to ensure they connect with people who have children of their own.
Dating apps have become an effective way to find potential partners in the UK. One in 5 relationships now start online, and almost 70% of the single population say they have used a dating app. However, most dating apps don't cater to single parents.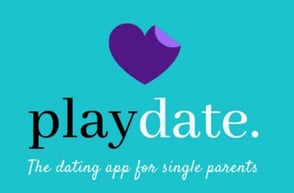 Nevine Coutry, a single mother and marketing entrepreneur in the UK, found that dilemma when she started dating again. After years of frustration seeking a romantic relationship, she decided to launch Playdate, an app that helps single parents find like-minded dates.
"I came up with the idea for Playdate because online dating has always been quite daunting for me," said Nevine. "Current mainstream apps cater to the more adventurous, wild types, but what makes it increasingly daunting is the fact that I am a single parent. As a single parent, there is more at stake. You can't be as spontaneous or adventurous as you were before having children."
She also wanted to develop Playdate as a platform to connect single parents with shared experiences. Singles on the app also seek partners with children, so users can have peace of mind knowing a potential partner won't reject them just because they have kids.
Meeting Child Care Needs to Simplify Dating
Playdate is only for single parents looking to build a family unit. The Playdate team believes every family can benefit from having two parental figures.
The app simplifies dating for single parents in many ways. One of the most impactful is Playdate's partnership with Bubble, the most popular child care app in the UK. Users can hire nannies or sitters while they are out on their dates, and those who book child care through Playdate receive a discount.
Other app features help users meet like-minded parents. The app only shows other single parents in a user's area and school district. That means two people who have kids in the same community can hit it off.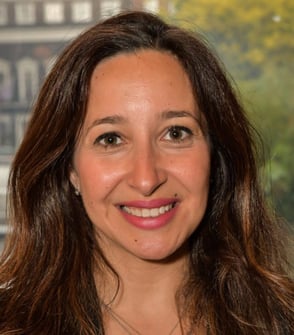 Users can filter their search based on age, parenting situation, and openness to having more children. For example, widowed users can set search preferences for other widows.
Another feature is the app's Date Ideas section, which includes suggestions for lunch dates or coffee meetups instead of dinner dates or nights out. Day dates can eliminate the need for singles to find caregivers.
"This feature is updated regularly with mentions of local child-friendly restaurants, cafés, and bars should you feel comfortable enough to bring the children along after a few successful dates," said Stephen Burton, a spokesperson for Playdate.
Another common dating app worry that Nevine wanted to eliminate was the fear of rejection. That's why singles don't swipe right or left on Playdate. Instead, users send chat requests to potential matches.
The app has a chat feature for users to speak with potential partners and get comfortable before meeting in person.
Flexible Memberships Support Family Budgets
When single parents sign up for Playdate, they need to provide some details about their situation. First, they share their contact information and personal details, confirming that they are a single parent. They can also share details about their children, including their ages and who they live with.
"You choose what information you display on your Playdate profile. That includes the photo, your full name, and any details you wish to share about yourself and what you are looking for in a relationship," Stephen told us.
Users also have two membership choices. One is a free basic membership that allows users to make up to two connections per day.
The other is a premium membership, which includes audio and video messaging and lets users see who views their profile. With the premium package, users can connect with up to 10 people each day.
"Perhaps the most interesting feature in the premium membership is a 'make invisible' feature which allows users to make themselves invisible to certain others, even if they are not on the app yet. Most single parents, for example, would not want their ex-partners to see their profile," said Stephen.
Those interested in Playdate can try out the premium features free for a limited time. During the launch phase, Playdate offers a free one-month premium membership. After that, users can subscribe to premium plans for three months, six months, or a year.
Playdate is Beneficial for Children and Adults
Remarriage is quite healthy, though single parents may be skeptical about looking for love after divorce or the death of a spouse. Not only are second marriages less likely than first marriages to end in divorce — at 31% to 45% — but individuals in second marriages are less likely to suffer from depression than those who stay single.
"Compared with those who stay single, people who remarry are statistically less susceptible to chronic physical health conditions such as diabetes and heart disease and less likely to suffer from mobility limitations such as difficulty walking or climbing stairs," reads an article in Parade. "The health figures for those who remarry aren't as strong as they are for those who remain married in the first place. But the remarried do better than those who stay single after a divorce or the death of a spouse."
Singles who want to get back into the dating game can increase their chances with Playdate. Nevine developed the app early on during the COVID-19 pandemic with no idea whether single parents would give it a shot. But since the app launched a few months back, it has found a significant audience of UK parents looking to connect online.
This app helps time-strapped single parents weed out possible partners who wouldn't make great matches. And widowed or divorced parents can easily find others who understand them on the app.
"As most single parents looking for a meaningful relationship or a long-term partner, I would much rather date someone who is in the same boat," Nevine said. "A fellow single parent who understands what it means to be a parent and would automatically have a sense of added responsibility about them. They are not intimidated by the fact you are a single parent. In fact, they are more attracted to you because of it."