The Scoop: Singles considering entering a sugar relationship often have preconceived notions of what being a sugar daddy or a sugar baby entails. They may be unsure whether sugar relationships are safe or as glamorous as they seem to be. We spoke with the team at SugarDaddyMeet – a premier dating site for sugar relationships – to clear up some of the confusion around what sugar relationships look like and what singles can get out of them.
When you think of sugar relationships — relationships between a sugar daddy and a sugar baby — some stereotypes probably come to mind. You may imagine a wealthy man who enjoys the power of providing for his sugar baby. You probably think of a young woman who looks to benefit financially and socially from providing company to an older man. The relationship may be sexual and romantic, and it might even blossom into something more. It shouldn't surprise you, but many members have maintained long-term relationships — and even marriages.
We asked the team at SugarDaddyMeet what it thinks about these stereotypes surrounding sugar relationships, expecting to hear that the stereotypes are untrue. But according to the team, that's not the case. "We don't think the stereotypes are false actually, and here, we embrace it," a SugarDaddyMeet spokesperson told us. "Generous, wealthy men seek attractive, sexy women. Their relationship will be as affectionate and passionate as both parties agree on  —  while its strings can be cut at any time!"
SugarDaddyMeet is a premier dating site for sugar relationships. They don't hide from the purpose of their site, nor do they attach shame to the relationships they facilitate. Instead, they make securing a sugar relationship safe, convenient, and open for their users. Because of the site's strict vetting process, there are even more women than men on the site. "As the world's largest dating service dedicated to sugar dating, our verification system has several rounds and different types," their team said. "The picky verification process allows us to vet scammers and low-effort applications easier." 
They believe that sugar relationships can be mutually beneficial for both partners when they have straightforward and good intentions. 
"Men who join the site are looking to find somebody who makes the rules of the relationship obvious from the start," the SugarDaddyMeet team told us. "They're wealthy men with time and financial advice to share. Women who join are attractive, fun, and looking to find somebody to share their time with." These men and women find exactly what they want in their sugar relationships. And because the team makes clear the importance of direct communication to those seeking sugar relationships, needless relationship drama is often avoided.
Promoting Clear Intentions
When a traditional relationship ends poorly, a common culprit is that the partners had different intentions from the onset. One partner may secretly want to become exclusive, while the other doesn't want a monogamous relationship. They may disagree about whether to have children, live together, or move for one partner's job. They may have different opinions about how to split the bill at dinner. While these issues may seem small and solvable through compromise at the start of a relationship, if left unresolved, they frequently drive a wedge of resentment between partners. They can result in fights, breakups, and even divorce.
In a sugar relationship, by contrast, expectations are straightforward and immediate. Potential partners discuss what they want out of their sugar relationship at the start and decide whether to pursue the relationship based on the compatibility of their needs and mutual attraction.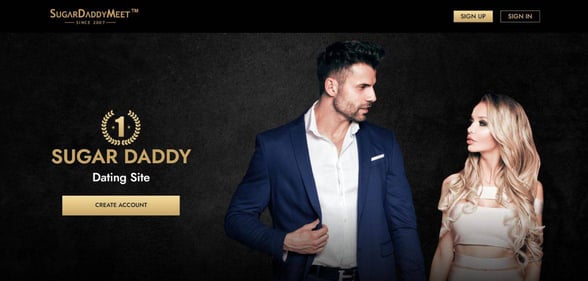 "You don't hide your intentions  —  you state them clearly from the start," the team said. "These types of relationships are less complicated and with fewer strings attached. Sugar daddies and sugar babies report higher satisfaction in overall relationship quality." 
While the benefits of sugar relationships are more clearly defined, they generally involve a lower level of commitment from both partners. A sugar daddy may be expected to pay for his sugar baby's trips to see him. But more everyday commitments — like spending time with her family or sharing cooking duties at home — are out of the picture. A sugar baby may need specific periods of free time to spend with her sugar daddy, but she knows that the relationship need not be incorporated into the other parts of her life. Sugar relationships have clear expectations, which also means they have clear boundaries. 
"Honesty, effective communication, and clear rules and guidelines are great traits for a successful sugar relationship," the team said. "Negotiate all relationship details quickly in the beginning to avoid hasty misunderstandings. If you've got all those under wraps, there'll be nothing left but to enjoy each other."
Genuine Sugar Relationships
In a good sugar relationship, both partners find their lives dramatically improved. Whether the couple maintains their arrangement for many years or engages in a short fling, they can have fun and better their material circumstances through their relationship. 
"For our male members, sugar babies will provide you with companionship when you want it, along with appreciation and affection," the team said. "For our female members, dating successful, generous men can upgrade your lifestyle, enlarge your social circle, boost your socials, or even help you succeed in your career." 
Traditional relationships can also offer couples significant improvements to their lives, giving them love, support, and life partnership. In healthy relationships, these are fantastic goals. But many traditional relationships end in painful circumstances that can create negative life changes for one or both partners, such as blows to self-confidence or hefty alimony payments.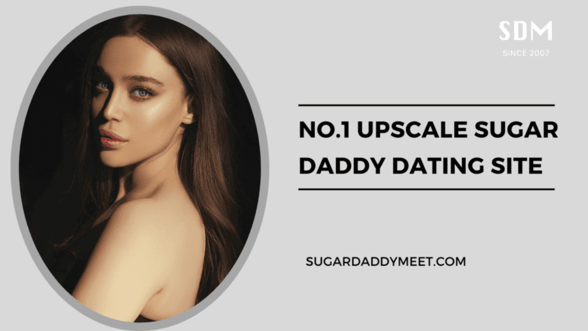 People seeking sugar relationships may see the emotional and even material risks of entering into a traditional relationship as unappealing at their stage of life. A low-commitment sugar relationship is often more appealing  when someone has just ended a romantic liaison, changed careers, or moved to a new place. Sugar daddies and sugar babies can enjoy  companionship and other benefits of a relationship without the threat of a painful breakup, or the erosion of their free time. 
"I would definitely recommend the site," one sugar daddy wrote in his review of SugarDaddyMeet. "I found everyone respectful and somewhere straight to the point in what kind of relationship they are looking for, which is refreshing. So you don't waste time with someone who isn't on the same wavelength."
Find Your Sugar on SugarDaddyMeet
The team at SugarDaddyMeet has seen countless happy sugar relationships start through their service. Sugar daddies and sugar babies pursue sugar relationships for various reasons. And the site, which boasts over 6 million members, has its finger on the pulse of the entire industry. SugarDaddyMeet is an easy and secure way to get into the world of sugar dating. "Whether members are tired of traditional dating or simply want to experience a new way of life or a new lifestyle, this is a community for them," the team told us.
Many people are drawn to sugar relationships for the glamorous and luxurious stereotypes surrounding them. They may associate these relationships with high society, wealth, and power. They may think of how sugar relationships handle gender — firmly expecting sugar daddies to exude masculinity, wealth, and power and expecting sugar babies to be beautiful, feminine, and adoring.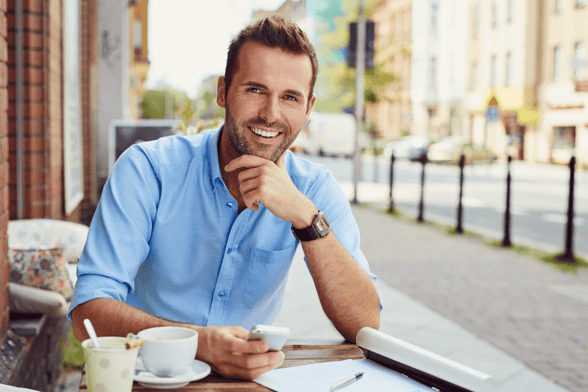 While some people may not agree to have these dynamics in their relationships, SugarDaddyMeet is committed to providing a private and judgment-free community dating platform for those that do. As long as they can keep their users safe through verification and vetting, they celebrate the typical sugar relationship lifestyle.
"Sugar daddy relationships can be fun," the team said. "They're mutually agreed-upon arrangements that both the man and the woman feel comfortable with, and why shouldn't they? Set boundaries, abide by them, and you'll have a great time."
And when the relationship has run its course, the team advises men and women to "simply move on."