The Scoop: Dua.com is a dating app for intra-ethnic dating. Daters in diaspora communities, specifically in Europe, have displayed a high desire to connect romantically with other singles who share their language, religion, and cultural customs. Dua.com allows singles to choose their community and connect with others within that community, whether in the same city or across the world. 
Every dater has a list – formal or informal – of non-negotiables. It may be a subconscious list that's innately checked, prompting a feeling of incompatibility that cannot be explained. For other daters, the list is very conscious, sometimes even written, and directly dictates what a single is (and isn't) looking for in a romantic partner. For many, this list includes core values, religious background, and native language.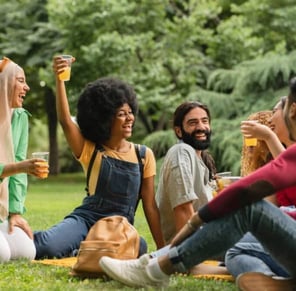 Many in the multinational diasporas in the US yearn for cultural connection. Life in host countries can be different in significant ways, including discrepancies in religion, language, cuisine, and social norms. These differences can make dispersed populations seek closer community with those who share their country of origin.
Colonialism, political conflict, and post-colonial migration, among other factors, have caused many dispersed peoples to settle in large European cities. While European cities tend to embrace multiculturalism, ethnic communities within these large cities inevitably emerge as people seek the support and strength of a shared culture.
When it comes to yearning for cultural similarity, the desire doesn't end with the neighborhood, friends, or workplace. Couples from different cultural, religious, and language backgrounds may struggle to connect and integrate with each other's families. This learning and integration process can be a beautiful act of love, yet many still desire to share these fundamental beliefs and customs with even a casual dating partner.

Dua.com is a dating app for singles who want to date people who share their cultural background. Eduard Luta, Head of Digital PR for the app, told us about the functions of the app and how people use it. "On other dating apps, there's a low probability you'll meet someone from the same community as you. Dua.com was created to address exactly that," Eduard said.
Genesis of Dua.com
Dua.com is a relative newcomer to the dating app scene having started in 2019. But the idea for an ethnicity-based dating app had been on the mind of the founders for a while. Having worked in digital marketing for over 10 years, the founders realized that there was a gap in the dating market.

The demand for intra-ethnic dating sites existed, yet no platform specifically catered to this desire. Larger dating apps connected people from varying backgrounds, but there was no way to only connect with singles who shared their cultural heritage. Seeing this unspoken demand within their own Albanian community, the founders started the initial development stage of the app in Switzerland.
"We started looking at our own community living abroad and how it was important to them to find someone who understands their cultural background," Eduard stated. Research revealed that it was difficult for users seeking intra-ethnic relationships to find them on standard dating apps.
Consider the Albanian community in Germany. Around 83 million people live in Germany, and about 500,000 are Albanians. This means it's highly unlikely for two Albanians to cross paths on regular dating apps, and even less likely for them to form a match.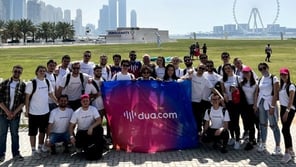 The founding team translated this idea into an ethnic-based dating app. Rudimentary versions of the app were released in the mid-2010s, and by 2019 the app underwent development to become what it is today. After their initial success within the Albanian community, dua.com expanded the app to other communities that could connect people with shared cultural backgrounds worldwide.
The app continued to grow, garnering nearly 1 million users from around the world. Many different ethnic communities are included on the app, but Eduard said the most dominant communities are Albanian, Moroccan, and Turkish. The app is most prevalent in Central Europe. In regards to the team, dua.com now has +50 employees, who work together to connect and grow communities worldwide. 
Love That's Close to Home
Singles interested in ethnic-based dating will find dua.com's setup similar to that of other dating apps. The app is available for iPhone and Android. The app focuses on ethnic groups with vast diasporas, such as Albanian, Turkish, and Moroccans, who make up a large share of dua.com users. However, dua.com does not stop there. This app is designed to foster a global community.
At the moment, the app is compatible with eight languages and the team is currently developing compatibility with five other languages. With that being said, the dua.com team is constantly improving the app in terms of accessibility and user experience.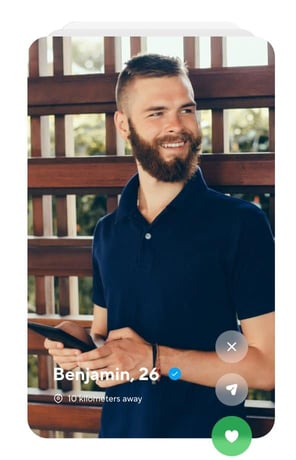 After selecting a community, users can begin to match with others from that community. There are several different filters to optimize the user experience on the app. The location filter gives singles much control over their search radius, allowing them to browse local and global matches. Users can also filter for a particular age range and relationship type, whether serious, friends, or fun.
One of the most unique dua.com features is the ability to search by location. Unlike other dating apps that usually encourage users to stay within a relatively narrow geographic range, the app encourages users to 'fly.' Singles can change their location to different cities and connect with singles who share their cultural background, even if they are living halfway across the world.
Profile verification keeps users safe and is strongly encouraged for everyone on the app. As an added protection layer, male users must be verified to start conversations with female users. Singles eager for connection can boost their profile and stand out in the crowd. Singles can also sign up for Dua Premium, giving them access to extended features.
Dua.com Meets the Desire for Community
Dua.com was born out of a specific need for intra-ethnic dating. Eduard shared data from several studies that have explored the complexities of dating within and outside one's ethnic group. Eduard said these studies are new and actively developing but provide insight into ethnicity-based relationship trends.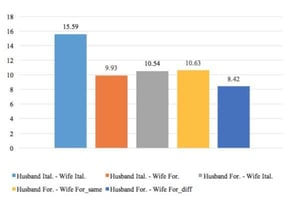 A study conducted in Italy in 2017 investigated divorce rates between inter- and intra-ethnic marriages. Modern Italy is home to many couples in inter-ethnic marriages thanks to recent immigration. This study showed that inter-ethnic marriages have a significantly higher risk of separation than intra-ethnic marriages, even when accounting for self-selection.
Another study by Germany's Institute for the Study of Labor in 2016 looked at divorce rates among ethnic minorities and natives. The study revealed intriguing trends in marriages within and between ethnic groups. One particularly fascinating discovery was that intra-ethnic marriages involving first and second-generation immigrants have the lowest divorce rates compared to others.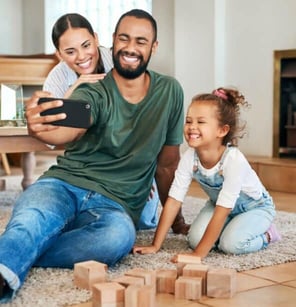 Eduard forwarded seven studies our way, and while each used a diverse and distinct sample group, research results shared a lot of statistical similarities. People deeply connected to their ethnic backgrounds are more likely to marry within their ethnicities, and studies have suggested that these marriages are less likely to end in divorce. 
The entire team of this app stands for community, family, and unity. While users benefit from the app in many ways, it was designed to help facilitate long-term relationships focused on family.
Dua.com can be an excellent resource for first and second-generation immigrants, specifically. "When you're living abroad, it's easier when you have someone who speaks your mother tongue," Eduard said. "This way you help each other integrate into the new country while staying true to your roots," he emphasized.