The Scoop: Online dating is more popular than ever, and the rise of video dates has made the experience of searching for love online more engaging and authentic. Thanks to online dating platforms like Couple, singles can date from the comfort of their homes. Couple offers an epic online speed dating experience that makes dating more straightforward and engaging. Whether you want to party online or find someone who has a similar vibe, Couple is the right space for you to start your hunt. 
Most people would agree that the COVID-19 pandemic shook the world. Outside of having to worry about remaining healthy, singles had to worry about their dating lives. During such a difficult time, many singles feared that dating would be impossible to do. The dating platform Couple burst onto the market during this time to create new connections in a novel way.
Couple.com is on an ongoing mission to change the way people date. The service has embraced online video events to help singles meet new people on their terms.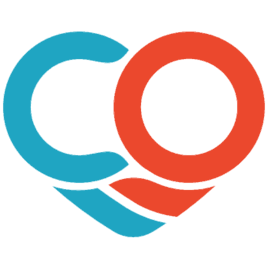 In 2020, Ryan Beswick saw a need for more meaningful connections in the dating world, and he decided to launch Couple to bring people together on video speed dates. He recognized that singles quickly become burnt out trying to meet a partner in an endless swiping carousel. So he became CEO of Couple to change the status quo in online dating. 
"This double-whammy of people being stuck at home with dating apps they'd outgrown inspired us to create a brand-new type of online-dating experience, one that would feel less like a messaging app and more like an interactive event," said Ryan. "Dating in its purest sense is about real people connecting and having fun … live and unfiltered. And that's the experience we wanted users to reclaim through the Couple platform."
The Couple platform encourages singles to believe that dating is an event and should be treated as such. Ryan told us that every Couple event is a big party that attendees rave over. Singles on the Couple platform can enjoy events that allow them to mingle, play games, and participate in speed dating — and the best part is that it's all online! 
A Platform That Makes the First Move for You
Making the first move can certainly be nerve-wracking at times! That's why the Couple team does it for you. After creating an account, Couple makes personal matches for users over live video feeds. Singles looking for a stress-free dating environment can appreciate the team's hands-on aid throughout the process. 
Couple aims to stand apart from other dating platforms. Instead of having users go through a time-consuming process of swiping to find a match, Couple offers a more interactive dating experience. Online dating is much more fun when you engage with new people through virtual face-to-face experiences. Couples believe that these live online encounters lead to more heart-to-heart engagements — and they're right! 

Tired of playing the guessing game with online dating? Couple helps alleviate those worries for singles with cool live speed dating options. Face-to-face dates weren't always possible over the internet, but Couple users can participate in video dating with advanced technology. Live conversations leave much less to the imagination and reassure daters they're talking to and getting to know someone who is real. 
"It was a nice experience having been out of the dating realm and the fact that it's more authentic is encouraged," said Evans, a Couple user in a testimonial. 
Creating New Vibes With Every Event
Finding a person who you vibe with is a feeling like no other. It's rare nowadays to find someone who understands your whole being so when you do meet someone like that, it's best to hold onto them. Singles find someone worth holding onto every day during Couples speed dating events. Finding your special someone is easier than ever with Couple's diverse group of users and its supportive team behind you. 
Ryan told us that most of the users on Couple are between the ages of 20 to 45 years old. Since it launched, Couple has grown and attracted users from across the U.S. and Canada — making the dating pool even larger.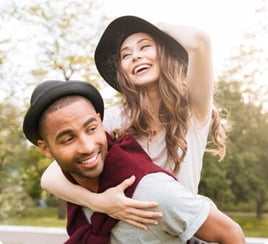 Couple is all about getting straight to the point by creating relationships that have great potential. By identifying similar interests and backgrounds among users, Couple aims to match singles to their ideal partner. Couple events are inclusive and open to anyone 18 years old or older. 
All speed dating events are free, but users can pay for add-on features such as requesting intimate dates with specific users or extending a date for another round. 
It's safe to say that speed dating accelerates the dating process. What might have taken singles years to find true love takes seconds with Couple's speed dating events. Ryan told us that speed dating events are a much more immersive and fulfilling experience. Couple users get to experience live dates and encounter real-life entertaining people from the comfort of their homes.
"When we say it's a speed-dating party, we really mean it. While Couple speed dating obviously involves live streaming video, don't be fooled: it isn't the equivalent of dating over FaceTime or hanging with people over Zoom," said the Couple team. "We definitely encourage singles who are sick of the typical dating-app grind to give it a chance."
Couple: Date 'Til You Drop
Ryan told us that Couple is on a mission to make the world a happier place — one couple at a time. According to Couple attendees, the team is having a personal impact and successfully making matches. 
"I would like to say that Couple has the best selection of people to interact with. I have been hesitant in the past to do anything of this nature because I am shy, but I really have fun when I partake in the events on Couple!" said Jasmine, a Couple user in a testimonial.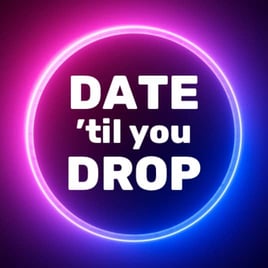 From the moment they join Couple, singles can remain at ease knowing they are in good hands. During the signup process, singles are given a short list of questions about themselves and their ideal partner. Couple analyzes these responses and uses a matching engine that pairs people based on having a high percentage of matching results.
It's not surprising that Couple is receiving praise from singles for stepping out of the traditional way of online dating. Its unique events, such as "Date 'Til 'You Drop," can help users adopt the mentality that dating should be fun like a party. Singles no longer have to settle for swipes and can embrace this new alternative way of dating. The Couple team said that 92% of users said that Couple is as good as or better than other online dating apps. 
"A year from now, we hope to have created thousands of happy couples. We also hope to have inspired traditional swiping dating apps to think a little differently about the experiences they create for their users. The public doesn't have the greatest view of online dating in general, but as Couple continues to scale, we know that will change," said Ryan.