The Scoop: CatholicDatingSites.org is a helpful resource for Catholic singles who are trying to make sense of the online dating scene. The experts have tested a variety of platforms and chosen the top 10 dating sites for Catholics. The website's reviews and advice articles can direct Catholics (and their admirers) to a spiritually enriching place that supports their goals and values. Whether you're a newcomer or an experienced online dater, you can visit CatholicDatingSites.org to get an expert's perspective on all the ins and outs of online matchmaking and religious dating.
One of my best friends is a devout Catholic woman who has been single since her early 20s. She wants to find her ideal partner — but doesn't know where to go to make it happen. She has tried joining a swing dancing group. She has participated in speed dating events. She briefly joined a Bible study group only to learn most of its members were senior citizens.
After coming up empty-handed in the real world, my friend turned her attention to online dating in hopes of swiping her way to a Catholic love interest.
However, my friend soon discovered that not all dating apps and sites are in alignment with Catholic values. Some don't even have religious filters or search tools available. She wanted to mingle on a dating platform where her Catholicism would be honored and highlighted as an important match criteria.
On behalf of Catholic singles like my friend, CatholicDatingSites.org has identified the most spiritually attuned dating platforms and written detailed evaluations about how they work. The reviews cover noteworthy features, membership stats, and price comparisons. By answering FAQs and making clear recommendations, these experts have helped thousands of religious singles make an informed decision in the online dating scene.

CatholicDatingSites.org can offer a religious litmus test and spiritual guidance that can make a difference in the search for a Catholic match. Secular dating sites can be too general or too casual to support marriage-minded Christians, and that's why many faith-driven platforms have become popular alternatives to mainstream apps.
If you're looking for a Catholic dating experience — or even a Catholic friendship — CatholicDatingSites.org has a wealth of knowledge regarding the best dating sites. Its experts have endorsed the most successful platforms within the Christian dating niche.
"We like the idea of catering to Catholic dating as it truly helps us get in touch with our spirituality," the team said. "Our ultimate goal is to review as many dating websites for Catholics as we can to make sure that you'll be able to find the right one for you!"
Recommendations Based on Extensive Research
Most online daters don't have the time, energy, nor inclination to join dozens of dating platforms and test all the matchmaking features of today's industry leaders. So the team at CatholicDatingSites.org has gone ahead and done the scouting work. The editors have created profiles, compared prices, and explored the swiping world to get a good understanding of the best options for Catholic singles.
As a result, the third-party reviews site has brought clarity to a niche area of the online dating scene. Its top-10 list promotes the best in the business, and the reviewers explain why these platforms are so successful at Catholic matchmaking.
"We have very trusted and high-quality reviewers to make sure that only the utmost in quality is delivered," the editorial team said. "We take the time to look through many different varieties of websites and lay them out as best we can."
Ultimately, CatholicDatingSites.org can speed up the time it takes to research the best dating platforms and decide which ones have the best chance at working. The reviews break down the important aspects of online dating, including which features are available for free and how to contact the customer service team.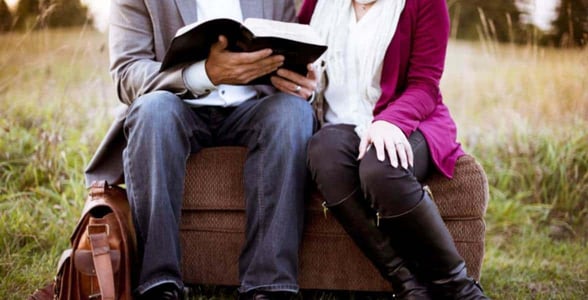 CatholicDatingSites.org has created a thorough assessment of online dating platforms from the viewpoint of a person looking for a Catholic partner.
In addition to its site reviews, CatholicDatingSites.org has selected a few Catholic dating apps that work well for Christian daters and their admirers.
It's important to note that CatholicDatingSites.org isn't just a good resource for Catholic followers. It can advise Christian, Jewish, Muslim, and nonreligious singles who are interested in interfaith relationships or possibly converting to Catholicism. Most Catholic dating sites allow single people of all religious backgrounds to join the community and look for a compatible date.
"It is up to the users to figure out what suits them the best and go for it," the team said. "It is always a good idea for people who feel that their personal beliefs are above anything else to look for like-minded people."
Blog Articles Offer Practical Advice & Guidance
CatholicDatingSites.org has a lot of resources to support faith-driven dating. Its free site reviews can help Catholic singles choose a trustworthy dating platform, and its advice blog can ensure they understand how to form healthy and fulfilling relationships.
The Catholic dating blog addresses hot topics and answers frequently asked questions regarding online dating and Christian connections. Its articles are available for free.
A good starting point is the Catholic dating rules article. This expert post discusses the proper etiquette for wooing a Catholic person. It outlines the norms and expectations dictated by the Catholic church, so individuals understand the commitment they are making when they choose to be with a Catholic partner.
"Traditionally, Catholics are taught to remain abstinent before marriage," the blog explains. "Even if the Catholic dating rules change slightly with every generation…crucial rules apply throughout the years."

CatholicDatingSites.org recognizes that people of differing backgrounds may have questions about the Catholic dating experience — so it has interfaith relationship advice available for Muslim singles, Jewish singles, and other non-Catholic singles. Its sage guidance can help newcomers understand the values and beliefs of the Catholic community.
Whether it's recommending date ideas or suggesting online dating hacks, CatholicDatingSites.org makes sure to provide practical advice that has worked for other singles in the past.
The blog delves into the common issues impacting Catholic singles, and it uses an upbeat tone to recommend proactive strategies and effective habits.
CatholicDatingSites.org has created a step-by-step guide for finding a Catholic match and pursuing a God-centric relationship. The blog speaks directly to the issues devout men and women face in the dating scene. It also includes Catholic dating advice for conservatives and senior dating tips.
CatholicDatingSites.org Helps Daters Find a Spiritual Match
All in all, CatholicDatingSites.org offers a thorough assessment of where to go to meet viable Catholic matches. The reviews website is a staunch ally of online dating, and it endorses the most popular sites and apps in the Catholic dating niche.
If you're unimpressed with mainstream swiping apps, you can look to CatholicDatingSites.org for help finding more faith-driven platforms that support Catholic relationships and marriages. The experts have scouted the digital terrain and have a lot of knowledge to share with online daters.
It's free to explore the recommendations and articles on CatholicDatingSites.org, so singles can learn the basics without worrying about sign-up fees or paid subscriptions.
"By doing the proper research, you can save yourself from wasting your money and time," the site's editors explained. "With the help of the best dating website for Catholics, you can look forward to finding and meeting your soul mate, true love, wife, husband, special friend, or partner."