Searching for love almost feels like shopping for the right outfit for a night out. People try on so many different tops, bottoms, and shoes before they feel like they have found the perfect fit. Finding the right outfit can take some time. 
When searching for the right partner, you may have to go on a few dates before meeting that special someone. Singles can experience so much anxiety and fear simply because they get caught up in thinking dating should be this fast-paced process. This ultimately leads to a lot of people being disappointed and eventually burnt out.  
There needs to be a reevaluation of how singles perceive their value in the dating world. It can be easy to lose your confidence with so many different dating apps available and so many love stories prospering in the media. And seeing everyone on your Instagram timeline getting married can make you question your romantic life. With her new book, "MAN*ifesting: A Step-by-Step Guide to Attracting the Love That Is Meant for You," Jaime Bronstein is on a mission to change the perspective of what singles see and give them hope not only in their love lives, but also in all aspects that life has to offer.
Jaime reflects on the importance of visualizing and seeing your future before it happens. She has twenty years of experience and education under her belt that provide her with key information on how love is supposed to form. She has earned multiple psychology degrees, and her life events have helped her learn more about what she wanted to manifest in life. That has enabled Jaime to create this guide as a way for singles to do the same and learn about their wants.
More than a surface-level self-help book, "MAN*IFESTING" gives singles the opportunity to be their best selves and create the love story they wish to experience.
To better understand what we want in our love story, we must identify love as a journey more than a destination. The idea of having "Happily Ever After" can be challenging to process at times when you're struggling in your love life. Singles can look inside themselves for the love they seek and see their relationships prosper because of it. "MAN*IFESTING" helps singles rediscover the importance of self-love and gain a better understanding of how to manifest the love they want in their future partner.

Be in Your Integrity
One of the key components that "MAN*IFESTING" emphasizes is that love does not have a deadline or a shape. It's typical to get caught up in the future, imagining the love that you've always wanted will come next week, your partner is a superhero and is your type to the smallest detail, you live in the best house with golden electric cars and there's sunshine and rainbows every day. As good as that sounds, the truth is that love doesn't always appear to look that way. 
Love is not rushed or forced. It takes genuine effort and time to create the story that you want, and that means not being in a rush to reach that point or creating expectations that have no room to change. "MAN*IFESTING" helps singles be hopeful without deadlines by understanding that timing is key, and growth will lead to love in the future.
Trusting in yourself and being in tune with your emotions will redefine what love is for you. Jaime discusses throughout the book that manifesting is tied into who you are as a person. This includes your mental, physical, and spiritual counterparts. Singles must learn about themselves first before getting back into the dating scene. This produces the best results because they understand who they are as an individual, and what qualities they seek in a partner.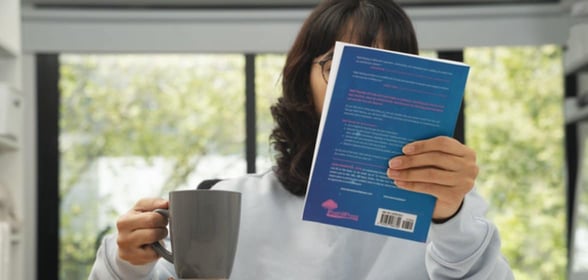 "I always say that probably the greatest, most powerful, impactful thing that I've learned is connecting with my intuition and being in my integrity, because it's so empowering, trusting myself," said Jaime. 
"MAN*IFESTING" sheds light on how staying true to yourself will create genuine love. Love can sometimes make people want to change who they are to accommodate their significant other. They start to mirror their partner thinking that it will deepen the bond, but it's only compromising who they are as an individual. Don't allow the fear of losing your partner to make you become someone different — that defeats the whole purpose of what love is.
"Do whatever work you need to do to show up as who you truly are and love who you are. Love yourself unconditionally," said Jaime. 
Romantic Relationships Can Mirror the Past
The way we love ourselves and our partners can be tied to our childhood experiences. Jaime told us that some of the clients she has helped throughout her career expressed how their childhood impacted their love life.
She shared how one client struggled with identifying herself as a successful, brilliant woman because of the unkind words she heard from family members and loved ones while growing up. This also permeated her love life as she saw herself as not capable of being loved properly. Understanding how your childhood shaped you can illuminate why certain anxieties pop up when it comes to love.
"MAN*IFESTING" can help release the shackles of the past and help you move forward with the love you deserve. Reflecting on past trauma is a task by itself, but it's more complicated to learn and move on from those events; however, it's necessary for growth in all aspects of your life.
Once an individual is able to identify why they respond in a certain way to love, they can move past their boundaries and grow as a person. Jaime wants readers to get rid of the negative narratives they box themselves into so they can create a future where possibilities of love are endless, not limited.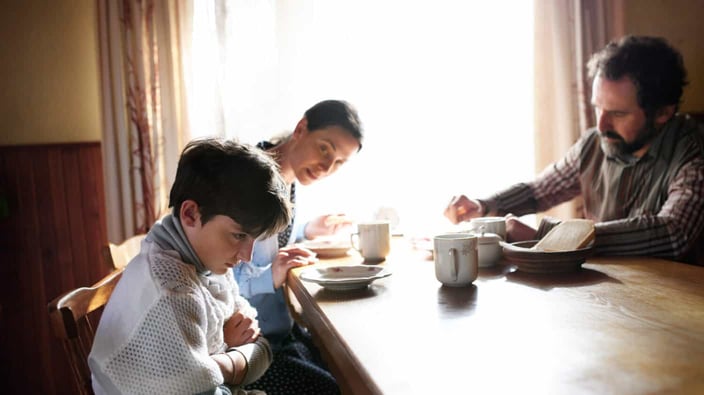 "I would recommend her book to anyone who is looking to gain love and break their fear-based thinking," Kimberly wrote in a review. "Jaime writes with such love you can feel it. Such a great gift."
To become the best version of yourself, you must let go of the past. Love starts with forgiving yourself and allowing mistakes to happen in life. Being too critical of yourself can limit the scope of where you can go. Hence, "MAN*IFESTING" encourages readers to choose themselves and accept the positive and the negative because they're all unique to the story they're making.
"MAN*IFESTING" is Your Guide to Your Future Partner
"MAN*FESTING" gives readers the layout to manifest the person they want to be, and the partner they want to spend the rest of their lives with. With every page, readers can look forward to tapping into a new version of self-discovery. Jaime's primary goal is to guide people in the right direction to get the life they've always wanted. 
Singles give thanks to Jaime for not only giving them a new revelation about themselves but helping them regain their faith in love.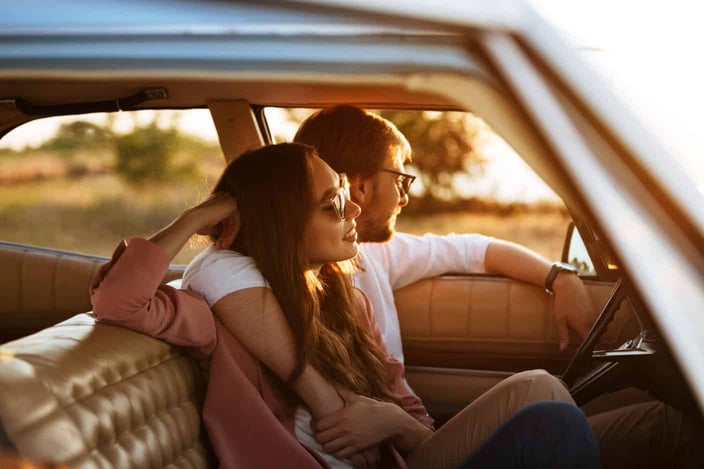 "In a time where there's so much dating fatigue discussed at large, Jaime's refreshing perspective on how FUN dating is when you honor yourself and have no attachment to outcomes makes this a purely delightful read,"said Lauren in a review.
The importance of visualizing and believing will take you far in life and in love. Despite what life throws at you, it's pivotal to remain optimistic for the future. Continue to believe in the life you want and that happily ever after will be yours. And whenever you're in doubt, "MAN*IFESTING" is there to help remind you.