The Scoop: Many singles grew serious about finding committed relationships during the COVID-19 pandemic. At the same time, women also became more cautious about rushing into partnerships that weren't right for them. That is what Dr. Susan Edelman, Relationship Therapist and Author of "Be Your Own Brand of Sexy: A New Sexual Revolution For Women," wants her clients to remember. Before embarking on new romances, women should understand why they've struggled in past relationships and gain clarity on what they desire.
Many singles thought the summer of 2021 would be the beginning of a new Roaring '20s. Vaccinations were widespread, and many cities were reopening bars and restaurants after months of closures.
The idea was that singles would have access to all the fun they were missing and make up for lost time with casual and fun encounters.
But many singles who thought they'd chase after temporary romance were surprised by what they wanted: long-term, committed relationships.
One of the most extensive surveys of daters conducted found that they were into something surprising post-pandemic: intentional dating that leads to relationships.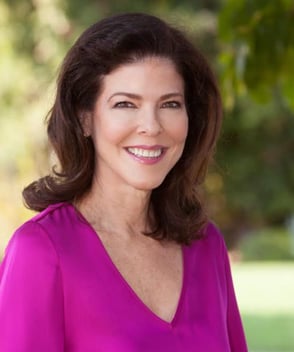 Match's 2021 Singles in America study received responses from more than 5,000 people, and over half of respondents said they are more interested in finding a serious relationship today than they were before the COVID-19 pandemic. Nearly 60% called themselves intentional daters, while 69% said they were being more honest with potential partners.
Dr. Susan Edelman, MD, Relationship Therapist and Author of the book "Be Your Own Brand of Sexy: A New Sexual Revolution For Women," has also noticed that trend with her clients.
"COVID-19 has given many people a wake-up call," Dr. Susan said.
She advises her clients — mostly women — to focus on getting to know the men they're dating. If daters want relationships too desperately, they may discover that they're not being selective enough.
"I've always encouraged women to be more careful and protective of their hearts in the beginning stages of getting to know a new man. And I think COVID-19 has helped them become more cautious," Dr. Susan told us.
Identifying the Causes of Dating Ruts
Many singles who didn't have a partner during the COVID-19 pandemic now realize that considerable time has passed since the last time they were in a relationship. Women who haven't dated in a while, or continue dating duds, often wonder what they're doing wrong.
One common reason for those misfires is that women aren't challenging themselves or their taste in men.
Dr. Susan suggests in her bestselling book that women who struggle to find love need to step outside their comfort zones — literally and metaphorically. Perhaps they're not venturing out of their usual haunts — work and home — to join a group that will help them meet new people.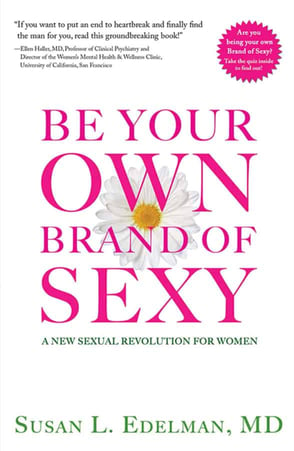 Or, they may be stuck with emotions that hold them back.
"Are you afraid of rejection or getting hurt? Are you scared of getting into a relationship? Are you unwilling to learn some new skills or perspectives that might help you have more success?" Dr. Susan asked.
She said that taking risks and learning new skills are two of the most critical factors for women to find success in love. But it starts with being true to yourself by showing your authentic personality even if that means not seeing eye to eye with a date. Some women may think they need to please people to meet men. But that may unintentionally sabotage their chances of finding love.
If single women want to discover what they're doing wrong, Dr. Susan recommends they read John Gray's "Mars and Venus on a Date: A Guide for Navigating the 5 Stages of Dating to Create a Loving and Lasting Relationship." The book demonstrates why men and women think differently and how those differences can help determine if a man and woman are potential partners for life or they're just enjoying a brief date.
If women are looking for long-term partners, she recommends they read "The Rules: Time-tested Secrets for Capturing the Heart of Mr. Right" by Ellen Fein and Sherrie Schneider. The book has been updated to include tips on online dating and using social media.
"It makes you think about what you're doing that might not be working for you," Dr. Susan told us.
Why Women Shouldn't Rush into Relationships
Women excited about finding new relationships may lower their typically high standards when assessing a potential date. Instead, they should take the time to figure out what they're looking for before they start dating again.
For example, they should know their must-haves and deal-breakers in relationships upfront.
Women should also identify what matters to them in a partner, rather than settling for certain men because they have socially desirable characteristics.
"Don't be swayed by cultural messages that emphasize beauty, confidence, success, and wealth," Dr. Susan said. "Those criteria can lead you to end up with a man who is narcissistic or emotionally unavailable. Honesty, loyalty, and trustworthiness are more important to a relationship."

She also suggested that out-of-practice daters should work on building their confidence. If a woman is confident, she won't accept any man who comes along as a partner. Instead, she will know she can attract the right person.
"She isn't in a rush, knowing she needs time to get to know him and figure out if he's a keeper. She trusts her dating decisions because she can tell if a man will make a good partner or not. Learn how to effectively communicate with men, so you know how to set boundaries," said Dr. Susan.
Don't feel discouraged if you don't have that level of confidence at the onset. Dr. Susan suggests women become empowered by reading recommended relationship books or working with a professional, perhaps even Dr. Susan herself. When women learn the skills they need to succeed with men, it can also help them be more effective in other areas of their lives.
Dr. Susan Edelman Helps Women Make Deeper Connections
Dr. Susan's book and website center around her advice that you should "Be Your Own Brand of Sexy."
That philosophy includes three components: understanding personal needs, identifying preferences in life and relationships, and developing strategies to put them into practice.
Those strategies are backed by science. One study found that individuals who can be themselves often have more positive and fulfilling relationships. Authenticity also has other benefits, like a simpler life and personal growth.
Dr. Susan's book, "Be Your Own Brand of Sexy: A New Sexual Revolution For Women," helps singles understand patterns and behaviors that work well in dating. Dr. Susan used her 30 years of clinical experience to write the book and help eliminate heartbreak and mystery from dating.
Hans Steiner, a Psychiatry and Human Development Professor at Stanford University, makes a case for the importance of Dr. Susan's work.
"Maintaining a strong individually based perspective, while helping the reader ­ and presumably her patients ­thoughtfully navigate between the extremes of idiosyncrasy and pressure-packed prescriptive norms, Dr. Edelman shows the reader how to craft a solution which fits their own personal needs without sacrificing respectable standards of a satisfying partnership … I think it will rapidly become a much-needed classic in its own right," he wrote in a review of the book.
Women may struggle to stay true to themselves in dating and worry they will have to compromise to find a partner. But Dr. Susan said that is never the case, even if they struggle.
"Dating can be discouraging, and rejection hurts. Sticking with it makes the biggest difference. It might take longer than you anticipated, but every day is an education that can move you closer to the relationship you desire," Dr. Susan said.