The Scoop: Black representation in the therapist community has been scarce – which isn't only limiting but discouraging when seeking therapeutic services. Fighting against the status quo is Black Female Therapists, a platform created to help women of color get the proper mental health aid they deserve. Offering a range of services from coaching to daily affirmations, Black Female Therapists has helped erase the stigma in the Black community of mental health. The website's curated directory has made it possible for women of color to love and receive love one therapist at a time.  
As a Black woman, therapy wasn't in the cards for me. It wasn't my normal go-to for when I had problems. A tub of ice cream and a five-second prayer – now that was my go-to! But I eventually realized my toxic routine in dealing with my problems wasn't going to help my mental health. 
In my search for guidance and support, I was directed and redirected to different therapists who didn't fit my needs. I started to think I was being too picky and needed to settle with what I had. I almost gave up until I finally had my first session with someone I truly connected with. She was a Black woman who had all the right answers and knew how to make me feel comfortable sharing my fears and concerns about life. 
Our shared experiences allowed me to understand and value confiding in someone – something I never imagined doing. As limiting and tedious as it was searching for a therapist, the wait was worth it. My mental health journey flourished afterward, and that made a difference in my personal life. 
Many other women of color find themselves in the same situation I once did — not knowing where to start or how to find their perfect therapist match.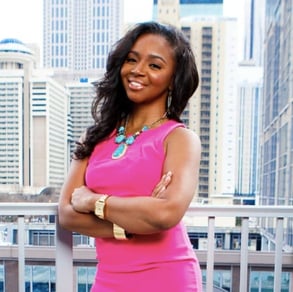 Black Female Therapists (BFT) is a platform created by a Black woman for Black women. The online directory shakes up the selection for women of color seeking help on their mental health journey. BFT aims to promote, inspire, and elevate other Black female therapists, and it actively tries to create a safe space for Black mental health within the Black community. 
Amber Dee, Founder and CEO of BFT, is a licensed professional counselor who had her share of trouble in seeking professional help. As someone who believes that therapists need therapy as well, she's dealt with a great deal of trial and error in finding her perfect therapist match. After getting into the medical field, Amber recognized the lack of diversity in the field and took action to do something about it. 
"I eventually stopped complaining and started to do something about this, which sparked Black Female Therapists. I didn't want other women to go through the struggle I did to find a Black or Brown therapist," she said. 
The evolution of BFT has created a space for women of color and licensed Black female therapists to discover and confidently execute their #BlackGirlMagic.
Finding the Right Therapists 
Finding the right therapist is a challenge that differs for everyone. Certain qualifications such as specialty, background, and experience all matter when selecting a therapist. BFT offers therapist matching to alleviate stress and help members find a therapist based on their current mental state and preferences.
Online users can conduct a quick search based on location, specialty, and other important factors to consider when choosing a therapist. BFT vets every licensed professional in its listing, and it also offers a smaller directory of Black male therapists for the community.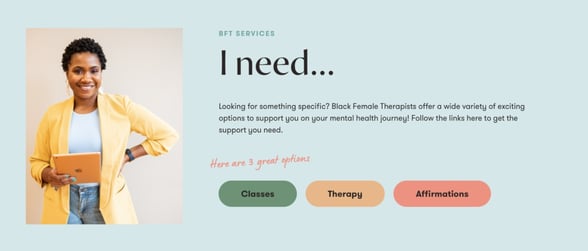 Hopping from therapist to therapist may sound like a bad thing, and, trust me, I thought so too at first, but it's not. When people feel disconnected from their current therapist they tend to stop therapy altogether instead of finding another therapist. This negatively impacts the views many individuals have about therapy. 
The end goal is to find someone who is able to properly advise you on your mental health journey. Trying out different therapists is a right that everyone has. Amber encourages people to test out a new therapist by attending a 15-minute consultation session or taking part in group therapy. That way, you're able to get a feel for who the therapist is and decide whether they fit what you're looking for. 
According to Amber, interviewing potential therapists is crucial. "You have to find your person, just like dating, you need to have that vibe. It's OK to shop around. Be open to finding someone else," she said.
Of course, not all BFT members are ready to jump into therapy right away, so BFT offers different therapeutic incentives such as Digitals, Coaches, and Classes that help members start off slowly. Features like Affirmations can help members ease into understanding what mental health is and how receiving counseling can positively affect their life. 
After using the daily affirmation feature, Pam, a member of BFT said, "I feel like this platform is my personal therapist. LOL!" Even though it's not as personalized as working with a therapist, it's therapeutic having such a resource for advice, encouragement, and good mental health. 
Savvy Podcasts Remind Singles to Be Hopeful
Marriage within the Black community is less prevalent now than ever before in the U.S. What used to be a desired goal for most has now turned into a far-fetched reality. According to Black Demographics, "In 2019, only 30% of African Americans were married compared to 48% of all Americans. Half or 50% of African Americans have never been married compared to 34% of all Americans."
As marriages decrease in number, many people have lost hope – but not the BFT team. The site maintains professional resources that anyone can use to maintain good mental health habits and a healthy dating lifestyle. From classes to podcasts, BFT supports women of color finding love and trying to bring back #BlackLove again.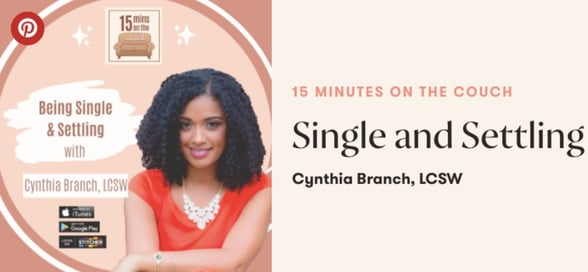 BFT hosts a popular podcast called "15 Minutes on a Coach" that features an array of special guests. An episode called "Single and Settling" caught the attention of many hopeless romantic singles who are ready to get back in the dating field. 
Hosted by psychotherapist and transitional life coach Cynthia Branch, the episode consisted of conversations about getting to know yourself before hopping into a relationship. Cynthia discussed that singles need to have a serious conversation with themselves when considering dating. 
"I think it's really important for women to have a list of things they want and need and things that are dealbreakers," Cynthia said. "You should know what you want first so you don't entertain things that are obviously not what you want."
By urging singles to keep an open mind and be flexible, Cynthia has helped listeners adjust their dating expectations. Amber told us that people are still engaging with this podcast to this day, paving the way for women of color to figure out what they want out of love. 
BFT: A Leader in Lifestyle & Empowerment for Women of Color
Financial difficulties can be a major contributing factor for why Black families don't seek counseling or mental health treatment. Some would claim that therapy is a privilege that isn't accessible to everyone. BFT doesn't agree with that.
BFT ensures that its directory has affordable options available for all members — regardless of socioeconomic status. "You don't have to spend $200 on therapy sessions," Amber said. "We're about how we can address those concerns. I want to offer a wealth of resources for our audience and have a holistic approach to therapy."

Black Female Therapists stands as one of the top affordable lifestyle and empowerment platforms for women of color. What started out as a passion project on Instagram in 2018 grew into a larger community of Black women who have come together to achieve overall wellness on their mental health journeys. 
"I'm glad I finally took a moment for myself to self-care with BFT," said Brittany, a BFT member.
Relationships are one of the most popular subjects users search for and discuss on the platform. Looking ahead, Amber said we can expect more resources dedicated to help women of color with their relationships. "This year, we want to carve out a section for relationships for one-on-one chats about it and bring therapists in to answer questions," Amber shared. 
BFT strives to be a reliable source for the Black community for all things related to wellness. Amber told us that she wants BFT to expand outside the virtual world despite the fear of coming out of COVID isolation. She said she hopes to do more in-person activities that will build a network of support for the Black community in promoting wellness.