The Scoop: Dating is shifting in a new direction where singles now have options on how they can date. People can date online, participate in speed dating events and go on group dates to help them feel more comfortable. Regardless of how singles choose to date, it must be done safely. Keeping safety at the forefront of dating can help you manage a healthy dating lifestyle. SABRE is the leading personal safety brand with police and consumers worldwide, providing singles with the proper safety equipment for dating. By prioritizing personal safety, SABRE has been making it safe for everyone for more than 45 years. 
According to Background Checks.org, online dating is one of the riskiest ways to date. Research shows that online dating has posed a threat to 38% of residents across the United States. Although this number may frighten some singles away from online dating, there are many safe ways to date online. 
SABRE makes quality products to help singles maintain a healthy and safe dating lifestyle. SABRE is a family-owned and operated company that was founded in 1975. CEO David Nance told us that his parents started this company with the intention to help people enjoy life without worrying about their safety.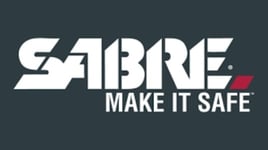 "Our mission is to help you Make It Safe. We believe everyone should be protected so they can live a safe, healthy life with more peace of mind," David told us. "By aligning with organizations such as the National Breast Cancer Foundation, Rape, Abuse & Incest National Network, and Concerns of Police Survivors who want the same, we expand and build upon our mission."
As part of helping customers remain safe, SABRE actively shares insightful tips on how to date safely. David told us that the top tips for daters meeting someone for the first time is to choose a public place and avoid sharing personal information such as where they live.  
With SABRE's products and tips, singles don't have to shy away from dating online. When the time comes and online daters finally get to meet in person, they can bring SABRE along so they're prepared for the worst while hoping for the best.
Reliable and Easy-To-Use Personal Safety Solutions
Since SABRE launched, the company has gotten over 250,000 reviews on Amazon and earned an average of 4.7 out of 5 stars. The SABRE team offers an extensive selection of products that are both highly effective and easy to use. 
"Each year we've developed new and empowering personal safety products that both law enforcement and consumers trust," said David.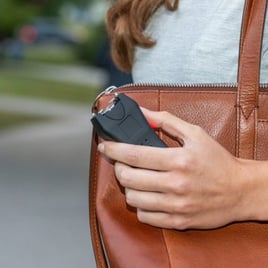 Personal safety is at the forefront of the company, and SABRE dedicates time to ensuring that people have the right tools to help them feel safe regardless of their location or relationship status. Daters who are going on their first date can carry a SABRE's personal safety device such as a pepper spray or pepper gel, personal alarm, or a stun gun for an added layer of protection. 
David said that he thinks it's a good idea to take one of SABRE's products with you on a first date because it'll make you feel more empowered and help you feel safe in case a threatening situation arises. Women looking for something small enough to carry around with them in their purses can look into SABRE's Mighty Discreet and Lipstick pepper sprays. 
"I had to use this product and it had the man screaming on the floor. Crazy experience but I'm glad I had it handy," said Delila, a SABRE customer in a review posted on the homepage. 
Utilizing Pepper Spray Technology to Date Safe
The SABRE team is proud to announce that the company has grown into the world's largest pepper spray manufacturer. David said that pepper spray and pepper gels offer protection and the ability to defend yourself when facing a potential threat from a distance of up to 12 feet (four meters). 
People can use the SABRE Pepper Gel with Quick Release Whistle Keychain to maintain even more distance between themselves and a potential threat. With the keychain, daters can easily carry around the pepper gel with them, feeling more confident to go out on dates. Another advantage of the product is that the whistle on the pepper gel allows people to alert those around them causing an additional audible deterrent. 
David told us that another common tip to give daters is to use those around you to your advantage. "If you think you may have found yourself in an unsafe situation, you can use the people around you for assistance," David said. 
SABRE also uses technology as another layer of protection to help customers stay safe. SABRE SMART Pepper Spray connects with a smartphone through the free SABRE Personal Safety App that sends help alerts of a user's location via geo-tracking to assigned
emergency contacts when the SMART Pepper Spray is deployed, or the in-app alert button is pressed. It can also alert first responders with a paid subscription.
 "Love the concept of this item! It offers protection with pepper spray, and security knowing my friends and family can find and track me if I am ever in danger," said a SABRE customer in a review. "It's scary to think something can happen and no one would know."
SABRE: Your Safety, Our Commitment
SABRE's slogan is "Your Safety, Our Commitment." Outside of developing various products to help keep people safe, SABRE also offers free safety videos and training materials online to educate and bring awareness to how people can defend themselves.
While SABRE has an abundance of free education and support, it also has premium paid lessons and events available for those who want to take their safety training up a notch.
David said that the SABRE Personal Safety Academy that he founded helps daters address personal safety through a variety of real-life scenarios. No one wants to find themselves in a life-threatening situation, but if it happens, it's important to know what to do to protect yourself. 
Singles who use SABRE's products and resources take away more than just a lesson or new gadget. Customers have praised SABRE for helping them feel more secure to live and do the things they love to do. SABRE customers live in peace knowing they are always prepared to protect themselves. 
"I have been using SABRE for many years and have seen the brand and company flourish. It is a product I don't leave the house without and I can always count on," said Donna, a SABRE customer. 
David told us that, although SABRE is a globally leading company, there is still opportunity to grow. SABRE Personal Academy plans to provide more education, training, and product knowledge to help increase personal safety. 
"We want to continue to innovate and provide practical solutions to help as many people as possible live confidently to do the things they love. Additionally, we are passionate about the support we provide our charity partners which help victims of sexual assault and the fight against breast cancer," said David.