The Scoop: The world is evolving, and so is the way people date. More and more dating apps are integrating video into profiles, so singles need advanced tools to put their best digital foot forward. The editing platform Unscreen educates people on how to edit videos like a pro. Unscreen is ranked as an industry-leading solution for automated video background removal. Online daters can use Unscreen's tools to create an impressive and polished look for the videos on their profiles. Unscreen enables creatives to steer clear of using the standard green screen and think outside of the box when editing their videos. 
We're all storytellers in some shape or form. We tell stories through images, bios, and what we share on social media. A big part of online dating is being the best storyteller you can be to capture who you truly are as a person. 
When creating a dating profile it's best to tailor it to your personality and interests. Before the first conversation online, the number one thing online daters do is scan profiles to see if anyone catches their eye.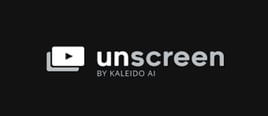 Showing off your personality through creatively designed images and videos is a fun way to meet new people. The platform Unscreen is on a mission to keep the creative juices flowing and accomplishes that by helping people reach their video editing potential. Online daters who want to polish their skills and learn new video editing tools can do so with Unscreen. 
Whether you're a video expert or an amateur, there's something to learn on Unscreen for everyone. Online dating just got a whole lot better with Unscreen's cool video editing tools. Singles can say goodbye to traditional profile pictures and turn up their visuals a notch with a profile video featuring an enhanced background. 
"I love this site, not just for work or making a fun meme but because of the idea behind the simplicity and the beautiful look of the site. It's so quick and they even have an After Effects plugin," said Tom Fowler, an Unscreen member in a review. 
Making Video Editing Technology More Accessible
Unscreen's mission is to enable visual AI for everyone and to support professionals as well as amateurs from all over the world in their creative endeavors. Making video editing technology more accessible is a goal that the Unscreen team shares. Kenji Schautzer, Marketing Lead at Kaleido AI told us that the ultimate vision is to get rid of green screens in the future and enable quick and easy editing for everyone.
Helping people bring their ideas to life is what Unscreen aims to do. Kenji is proud to say that the benefits of Unscreen are endless. Users can take advantage of the many resources Unscreen offers and gain more knowledge of not only editing but technology as a whole.
A lot of people shy away from technology because they think they can't afford it or they fear it's too complex to learn. But that's not the case for Unscreen users. Anyone and everyone is capable of editing. But how does it work? Unscreen takes the hard work out of video editing. All that a user has to do is upload their video, select Remove Background, and let Unscreen do the rest. 
It's a simple and quick process that doesn't take much technical knowledge to figure out. Online daters can choose whatever background they want from solid colors to eye-catching illustrations. Daters can feel confident knowing that the world is their oyster. 
"You can be creative with your video, choose the perfect  background to express yourself, and all of that with a few clicks in just a few seconds," said Kenji.
Creating GIFs and Fun Video Presentations
There's no better way to catch someone's attention on a dating app than with a GIF of yourself. Personal GIFs usually indicate that you're no ordinary person. Spice your dating journey up a bit by allowing your personality to shine through a GIF. In just a few seconds, Unscreen shows users how to use royalty-free GIFs and how to remove and change their backgrounds. 
"GIFs are awesome. They're relatable, grab a reader's attention, and can give your audience that much-needed giggle to brighten up their day. But how do you remove the background from a GIF? We've got you," said the Unscreen team.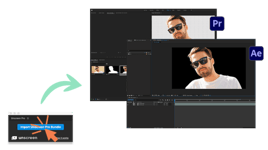 Online daters can say goodbye to the typical bio introduction and make a video presentation to introduce themselves. But aren't video presentations used for school or work purposes? Not necessarily! It's not every day that you see a video presentation on an online dating site. Now there's nothing off-limits when trying to shoot your shot to find true love. 
Unscreen turns video presentations into a fun way to meet and greet. Users can toss everything they have learned about boring presentations and pick up on some interesting new tips on how to make a video that will impress everyone. If for whatever reason users need a helping hand, the Unscreen team is always available to answer questions and help users find solutions. 
Unscreen continues to impress people with its easy-to-use resources and video editing tools. The company has received praise and great feedback from renowned websites such as The Windows Hub, which recognizes Unscreen as a primary platform for removing backgrounds from GIFs and videos. 
Unscreen Says Goodbye to Retro Green Screens
Thanks to Unscreen, online daters can say goodbye to recording footage of themselves with a retro green screen behind them. The team understands that a green screen may not always be accessible or affordable to users. That's why with Unscreen users can record footage anywhere and have no worries about getting rid of the background. 
As mentioned before, anyone can use Unscreen at no charge to change or remove the background on video clips. Free clips are great for those online daters who need a quick and simple way to enhance their profile with a creative video. But for a small subscription fee of $1.98 per video minute, Unscreen Pro offers full HD video resolution, unlimited video length, no watermarks, sound, and more.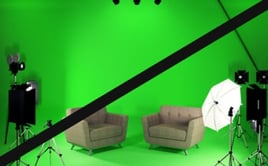 Unscreen Pro offers users an upgraded experience free from time limits and watermarks. Unscreen also offers a pay-as-you-go option as well for users who would like to purchase each video individually for only $4.99 per video minute. Although Unscreen is known for its background removals, we can expect more from the team in the near future. 
"Background removal was just the first step. We are continuously developing new concepts to create visual AI solutions that transform the way you work and create. One example would be designify.com, which also allows you to create unique profile pictures with the help of visual AI," Kenji told us.
The Unscreen team is looking ahead to make the platform more polished and an even better experience for users. Kenji was transparent that there is much more improvement that needs to be done with Unscreen. Videos don't always come out perfect, but the team is actively trying to find better ways to ensure that Unscreen reaches its full potential. 
"With Unscreen, I'm not aware of someone who does it better, but I do know it's not perfect. The important thing for us is there is still some work to be done," Kenji said. "We want to work on better quality and speed."