The Scoop: Recovering from relationship trauma is not easy. It's a process that can take months or even years. To help people throughout their healing process, the Purpose Built Families Foundation offers support for couples and families who are dealing with relationship trauma. Purpose Built Families aims to work toward creating a more loving world by taking care of those who live in it. Purpose Built Families helps people discover healthy relationship patterns to help them move toward a better future. 
People who suffer from relationship trauma carry a burden that can hinder them from moving forward. A toxic relationship can shatter an individual's perception of love and influence the way they date. To break free from such trauma, people must first work toward healing. Purpose Built Families is a 501c3 nonprofit that's on a mission to help people find healing and restore their mental health through compassionate, client-centered care.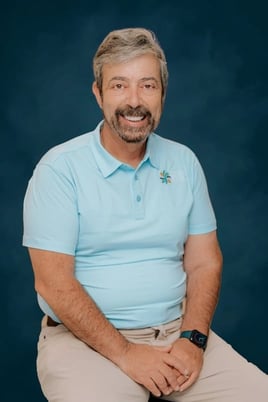 Purpose Built Families' mission is to teach people attitudes, emotional understandings, and behaviors that nurture and sustain healthy relationships. Purpose Built Families team members believe that they can help make a safer, saner, and more loving world. Purpose Built Families is a nationally accredited nonprofit that was co-founded by CEO Seth Eisenberg. 
Since starting Purpose Built Families, Seth has motivated people to build healthy relationships and families through PAIRS training and other educational programs. Seth has created safe and inclusive groups tailored to people from different backgrounds and stages of their relationships. Purpose Built Families encourage people and their loved ones to reconnect and overcome conflict. 
Purpose Built Families' Chief Wellness and Resilience Officer, Rachel Marmor, said she started working with the foundation because she has a passion for wanting to help people grow in their relationships. Rachel told us she has learned a lot since joining and has been able not only to help other couples in their relationships but to help hers as well. 
"Part of what I learned at the time is that rarely relationship breakdowns are about things such as differences in core values but much more often they are based on the simple truth: that we don't know what we don't know," said Rachel.
Discovering Healthy Relationship Patterns for Future Success
A healthy relationship isn't a given, it's something that two people must continuously work on to attain. Couples who are facing obstacles can benefit from the care of PAIRS PAIRS certified teachers. For the PAIRS team, no family or relationship trauma is too big to tackle. The team is composed of experts who can teach couples healthy practices that can make for a successful relationship. 
Not everyone grows up the same way — we all come from different households, that's for sure! Before jumping into a relationship, it's important to keep in mind that families can play a major role in how an individual develops future relationships. A National Institutes of Health study found that young adults from families that were cohesive, organized, and with less conflict were less likely to have a relationship with violence or poor problem-solving skills.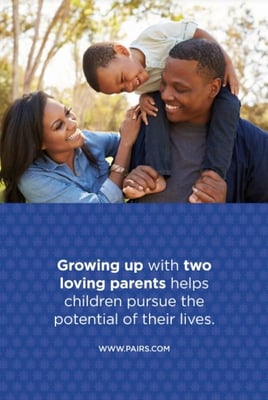 Purpose Built Families can help couples learn how to recover from their past family pain. Rachel told us that she's confident that a person who has family trauma can build a healthy and stable family structure by putting in the required work to achieve healing. As someone who has experienced family trauma, Rachel found herself stuck in a maladaptive cycle in her relationship. It took her being in a make-or-break moment with her husband that she recognized that something needed to be done. 
"Fortunately for me, I was gifted skills by Seth through PAIRS that taught me how to be vulnerable and how to navigate conflict, as I was certainly not taught them at school and they were not modeled for me at home," said Rachel. 
Purpose Built Families has educational resources to help couples work on healthy communication. Some people grew up never learning a healthy way of communicating, which can cause problems in their romantic relationships. Through the PAIRS toolbox, couples learn how to be better communicators and adopt conflict-resolution skills.  
"We are taught many things throughout our lives but concepts as vital as how to effectively communicate or navigate conflict are often not one of them," said Rachel. 
Delivering Preventative and Reparative Services 
Jumping back into the dating scene after a failed relationship takes a lot of courage. PAIRS offers essential classes and specialized programs to meet people halfway in the process. Finding your healing before jumping back into a relationship after experiencing a toxic one is important. PAIRS classes give singles that extra push they need to start their healing journey off the right way. 
"To recover from past pain we have to be aware of what we are bringing with us from our past into new relationships. Life experiences, including trauma, influence the way our brains develop and function," advised Rachel.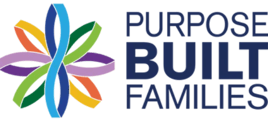 Purpose Built Families aims to set people up for future success. Rachel told us that the first step to healing is being honest about your own toxic patterns. To avoid future problems in your relationships, you have to realize that repeating the same toxic behavior and expecting different results is impossible. 
PAIRS offers a guide on how to become more self-aware so people can understand themselves better. At the end of the guide, people can choose to participate in an exercise that will give them further information to gain a deeper understanding on how they can use the exercise to strengthen their relationship. 
It's all about strengthening couples' awareness of how they can be better partners for one another. With PAIRS' help, couples learn how to develop and sustain close relationships. Adopting a healthier mindset and detecting personal areas that need to be worked on is the first step toward a lifetime of love and intimacy. 
"In previous generations, successful marriages depended upon duty and role competence. Modern marriages require greater interpersonal competence as well as equality between partners in peer relationships," said Rachel. "Relationships are sought that not only create stable families but also provide partners with a lifetime of love and companionship."
Purpose Built Families Models Sincere Care
Purpose Built Families has been built on empathy and compassion. Trying to overcome family and relationship trauma is a time-consuming process that should be handled with care. It's no question that relationships are hard. Since 2018, Purpose Built Families has strived to give people the proper tools to win in their relationships. 
"Through our PAIRS program we provide certification training to behavioral health professionals, clergy, and others to teach PAIRS classes," said Rachel. "PAIRS Licensed instructors offer classes throughout the United States and in several international locations. The Foundation also provides direct services to Veterans in South Florida through Operation Sacred Trust."
Purpose Built Families truly cares about helping people produce relationships that are for the better. People give thanks to the team on a daily basis for helping them overcome obstacles in their relationships that they didn't think were possible to overcome. From romantic partners to father-and-daughter relationships, PAIRS continues to restore relationships. 
Rachel told us that if partners can get to a place of vulnerability and confide their assumptions and expectations to each other then they can finally meet one another's needs and create a stronger bond. Communicating is a major first step toward obtaining that healthy relationship you always wanted. 
"Helped me open my mind up to communicate with my partner, even be more intimate. A life-changing experience," said an anonymous military wife in a testimonial.