The Scoop: Niche dating sites and apps match singles based on common interests and hobbies. Finding a dating website that takes passions into account is essential for individuals whose lifestyles are big parts of their relationships and identities. Fitness Singles is a dating website dedicated to helping active singles of all ages find love with others who share their values and interests. It's the perfect way to start a relationship rooted in genuine compatibility.
Dating apps and sites can be excellent tools for meeting a new partner. The algorithms are designed to help singles find their most likely match and maximize their odds of falling in love. These matches are usually based on factors such as age, location, gender, and even perceived attractiveness. In many cases, this can open the door to a long-lasting relationship, even if users have to go on a few mediocre first dates before they meet their soul mate. 
But for singles looking for a deeper connection, these metrics aren't always enough to find the right person.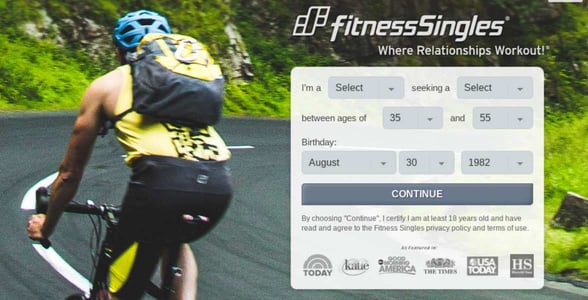 Many active singles want to be paired with individuals who share their interests, hobbies, and values. They want a partner who can enhance the lives they already have instead of a romantic interest for whom they will need to change their priorities. Even after the initial excitement of starting a relationship wains, they will have shared interests to keep them excited and happy in the relationship.
Chris Mattioli, CEO of Fitness Singles, created the service with these value-oriented singles in mind. Having been in the business for more than 15 years, Fitness Singles team members consider themselves the "pioneers of fitness dating."
"Fitness Singles was created to bring people together who wish to share a compatible lifestyle based on health and fitness," Chris said. "The word fitness can be interpreted in many ways, so we have members that participate in a wide range of activities from keeping in shape to eating healthy." Whichever types of fitness singles enjoy, they can find others on the site who share their interest or are willing to try it out. 
 A Dynamic Way to Break the Ice
First dates can be intimidating. There is so much to consider on that first encounter, from conversation topics to how much to spend. And if the date is going poorly, how to make a graceful exit when you're only on the appetizer. 
But with an activity-based date, many of those factors are already taken into account. When you find a date on Fitness Singles, it's easy to suggest participating in something active for the first date. Before even speaking to each other, you know that both parties share a passion for fitness. Whether you engage in a favorite sport or new hobby, your shared interests make it easy to find a fun, creative way to get to know each other.
A shared interest in fitness makes it far easier to develop dynamic conversation topics on your date. If you play the same sport, you can discuss as much inside baseball as you like without worrying that you are losing your partner's interest. If you have different athletic passions, you can learn what excites your date about their activity and compare it with your own. Hopefully you'll have more in common than just your hobbies, but discussing them can be a great starting point for your first date.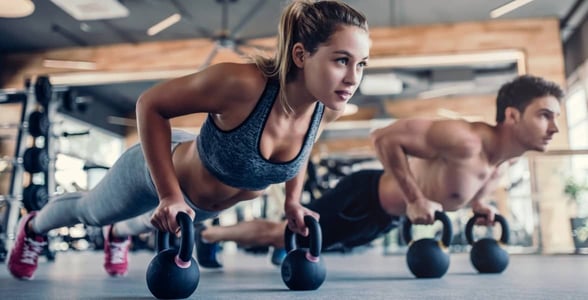 Dating can be costly for singles, especially if they have been going on dates for a while. Paying for dinners, expensive clothing or makeup, and even transportation services can add up. But many of those costs are nullified when singles go on a fitness date. Paying for a guest pass at your gym or a one-day kayak rental is likely far cheaper than the cost of a steak dinner. That lessens the pressure on singles for every date to lead to a long-term commitment and gives them more space to learn about the other person without anxiety.
"It's simple," the Fitness Singles website explains, "by doing something you both enjoy, like working out at a health club, you get both entertainment and natural conversation    —    much better than staring at each other across a table!"
Romance for All Active Singles
Most people assume that younger people are more active than older people and would thus be more active on a site like Fitness Singles. But according to Chris, that's not really the case. "We have a diverse community of men and women ranging from 18 to 80," Chris said. "Although health and fitness can sometimes be associated with youth, Fitness Singles has a robust community of singles over 40." 
No matter your age or when you got into fitness, you can find similar people through Fitness Singles.
Location isn't a limiting factor either. You can find people around the world on Fitness Singles. The online dating site is most popular in the USA, the UK, New Zealand, Australia, and Canada. But with 2 million members worldwide, you can find someone on the app in most locations.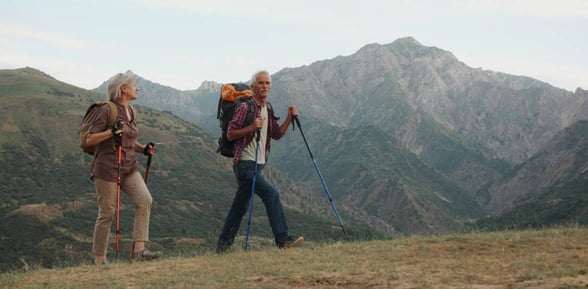 Because Fitness Singles matches are grounded in shared interests, it can be easier to start a relationship with someone who has an otherwise different background from you. While it's certainly possible to find singles with the same age, race, religion, or hometown as you, focusing on the passions that you share can make it easier to overlook these demographic characteristics in favor of your lifestyle similarities.
Fitness Singles has a robust following in the over-50 age group, providing that a healthy and active lifestyle has no age limit!
When you connect with someone who shares your interests — and by extension, your values — you're less likely to focus on the superficial elements of building a new relationship. You can quickly find a partner who you enjoy spending time with and who focuses on the same life priorities that you do. Dating becomes less about physical appearances, finances, or status and more about engaging in the activities you both enjoy.
Fitness Singles Connects People With Common Values
Fitness Singles provides a platform for active, health-oriented singles to connect for friendship, companionship, or even love. Unlike many traditional dating apps, Fitness Singles focuses on the activities users choose to highlight in their lives instead of the superficial factors they can't control. It has created a community of active singles worldwide who find support and camaraderie among like-minded individuals as they attempt to find romance. 
Fitness Singles focuses on creating highly compatible matches, and thousands of couples have found love on the dating website. The strength of these pairings inspires a truly impressive level of commitment within many relationships started through Fitness Singles. "Our community is always on the go, so we enjoy reading stories of people traveling long distances to meet a match," Chris said. "This shows just how important lifestyle compatibility is in users' lives. People will go out of their way to find it."
Even for the most athletic, fitness is just one (albeit a critical) part of life and a relationship. Most people don't just want a gym buddy in a romantic partner; they want someone who will be there for all facets of life. Successful relationships require compatibility in domestic, familial, sexual, and financial senses.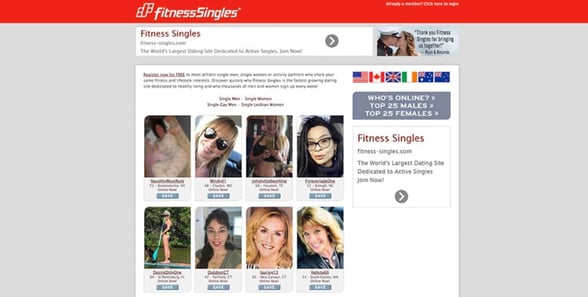 But when couples meet on Fitness Singles, they maximize their odds of finding common ground in other parts of their lives. Individuals who prioritize their fitness in relationships are more likely to have similar thoughts on different aspects of life, too. 
And even if users go on a few dates with people who don't share their deeper values, that's OK too.  Activities make for fun casual dates, and potentially, strong platonic friendships.
"It's different for each member," Chris said, "but everyone has the same thing in common: a desire and a focus on living an active and healthy lifestyle."