The Scoop: Cougar Life is a dating app for mature women seeking younger men. Founded in 2008, the app has attracted over 9 million users interested in age-gap relationships. While there are a lot of misconceptions and valid concerns surrounding age-gap relationships, Cougar Life aims to create a welcoming and honest environment for interested individuals to pursue the kind of relationships they desire.
The recent social media trend of calling out older male celebrities who date women young enough to be their daughters (or granddaughters) has increased the focus on age-gap relationships. More people are paying attention to age dynamics in relationships, and how they contend with gender dynamics.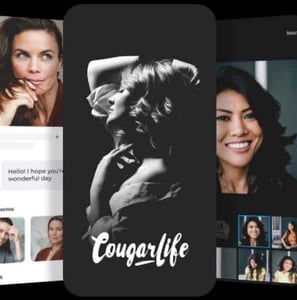 Younger women dating older men is a more common scenario in American dating culture, but older women dating younger men seems to have a lingering social stigma. Many view these kinds of relationships as informed purely by sexual desire. And people often make the assumption that the only reason older women would be interested in younger men is because of the sexual perks younger men presumably provide.
Mature women choose to date younger men for a variety of reasons, which are certainly far more complex than simply wanting an invigorated sex life. Cougar Life, a dating app that helps older women connect to younger men, is trying to fight stigmas around age-gap dating while providing an authentic environment for connection.
Isabella Mise, Cougar Life's Senior Director of Communications, took some time to tell us about Cougar Life and what prospective users can expect when they use the app. "With Cougar Life, users can find a community of people who are understanding of the kind of relationship they're looking for," Isabella said. "This means it's easier for people to find good matches."
Living the Cougar Life
Cougar Life was founded in 2009 and has always been a place for mature women to connect with younger, single men. While the app is geared toward older women and younger men, any user 18 or above can join. Isabella told us the average age of female users is 33, while the average age for male users is 27.
This is not to say users outside of this age range can't use the app. Cougar Life wants to attract users interested in the dynamic of mature, secure women and in-shape, energetic men, even if age doesn't necessarily align with traditional Cougar/Cub dynamics. This means women and men in every stage of life who are looking for a specific dynamic can find it on Cougar Life.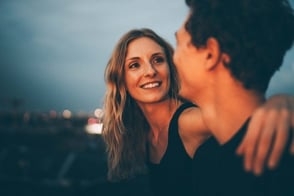 The one thing all users have in common is their openness to a relationship with an age difference. While there are no metrics for how many users have previously been in age-gap relationships, those interested in using Cougar Life can be assured that it is a safe and welcoming community of users. The app is meant to be a judgment-free space where older women can feel empowered to be honest about who and what they want.
Cougar Life attracts female users who are confident, sexy, and mature. Male users are often open-minded, youthful, energetic, and, most importantly, seeking older women. Cougar Life wants to connect people who are in search of a specific kind of dynamic and experience.
The App in Action
Isabella connected us with a Cougar Life member, a woman in her 70s who asked to remain anonymous. While the average age of women using Cougar Life is lower than the age of this member, Isabella said the woman's experience could give prospective members a great idea of what Cougar Life is all about. 
This member, who lives and uses Cougar Life in New Jersey, took some time to tell us about her experience with Cougar Life and how the app has helped her create connections and have fun experiences. She said she knows a lot of people have strong opinions about age-gap relationships, and she just really doesn't care.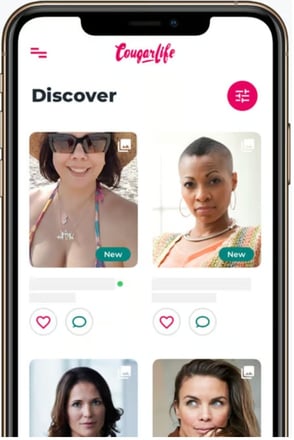 She told us that she joined Cougar Life after experiencing some major life changes. She ended a long-term relationship, moved across the country, and decided to start dating online. She said she realized it had been a long time since she had been on a date, and after watching a documentary about an older woman who dated a younger man, she felt a twinge of inspiration.
"I thought to myself, if she can do it, I could too," the Cougar Life member said. With this new goal in mind, she started looking for good sites, and Cougar Life was the first one she found. She created a free profile and then forgot about it for a few days. The next time she opened the app, she said she was floored. The number of men that had reached out was overwhelming – so overwhelming that the Cougar Life member said she felt it would have been impossible to respond to them all.
She told us her experience on the app has been fun and interesting. This member knew going in that she wasn't looking for a long-term relationship, just some casual fun and connection. She said she feels that this was a  good mindset to go in with, and kept her Cougar Life experience engaging. 
The Cougar Life member also told us about how she deals with the stigma around age-gap relationships. She noted that relationships where the man is older than the woman have been widely accepted for decades, while relationships where the woman is older than the man are somehow taboo. 
She told us she always asks the men she meets on Cougar Life why they are interested in dating older women. The answer she gets more than any other is: "I know what I want." This member's experience is a wonderful example of all the things in store for those considering signing up for Cougar Life.
Compatibility at Any Age
In 2022, Cougar Life surveyed 578 app users and 1,005 American adults to measure attitudes around age-gap dating and relationships. The survey was designed to explore the difference in opinions between Cougar Life users and the general U.S. population about Cougars and Cubs. The survey shines a lot of light on who uses Cougar Life, and what prospective users can expect to get out of it.
Compared to the general American population, Cougar Life users said they felt there was more social stigma around age-gap relationships in which the women are older than around age-gap relationships where the men are older. Isabella said this is often because app users tend to be at the receiving end of these stigmas, so they tend to be more aware of them.
When asked about what would be the primary benefit for women dating younger men, survey respondents from the general population group said that open-mindedness and a free spirit would be the main attractors. But Cougar Life users reported that the primary benefit of dating younger men was their physical attractiveness and high sexual energy.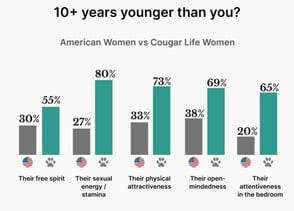 Dr. Sarah E. Hill, a psychologist with expertise in women and sex, helped contextualize some of the survey findings. She said the statistics about the primary benefit of dating younger men reflect that women who use Cougar Life feel confident and empowered in their sexuality. 
Just as with any dating app, some bad actors will join Cougar Life with their scams or other bad intentions. Isabella urges users to use online safety common sense and practice a healthy level of privacy on the app. Cougar Life works hard to protect its users so singles only need worry about finding a good match. There are tons of success stories from Cougar Life, so users who practice good internet safety skills should have nothing to fear. 
Cougar Life's user-friendly features and vast user base make it the ideal place for singles to seek an age-gap relationship. Users will feel welcomed and celebrated in a community that understands the kind of relationships they are looking for, free of judgment. Isabella urges singles who are considering Cougar Life to take the leap. "Relationships formed on Cougar Life are born out of the best intentions and a desire for real connection," she said. "It's not always as sexual as people make it out to be."