The Scoop: Sex Coach U is a community of certified sex coaches and educators who offer reputable and science-backed sex coach training. Using an entirely holistic approach based on clinical sexology, Sex Coach U certifies sex coaches worldwide through its collection of online programs. Sex Coach U is committed to providing the highest-quality sex coaching certification while promoting diversity in all forms.
All couples face struggles with sex throughout the course of their relationship, regardless of the amount of chemistry they have and the love they hold for each other. Our own feelings around sexuality often stem from deeply held beliefs that are shaped by our backgrounds and experiences. And when these feelings are negative or disordered, they can wreak havoc in our intimate sexual relationships.
Talking about sexual struggles or insecurities can be difficult, even with close romantic partners. That's where sex coaches come in. Sex coaches are trained professionals who help individuals and couples achieve goals related to their own sexuality and sexual experiences. Sex coaches help clients develop goals related to sexuality and provide them with techniques and tools to reach those goals.
While sex coaching is an incredibly helpful resource, its non-licensure status can make it difficult for people to discern which sex coaches are qualified and which ones to steer clear of. Sex Couch U is an internationally recognized training program that provides sex coaches with in-depth, research-driven sex coaching education.
Founded in 2010 by Dr. Patti Britton and Dr. Robert Dunlap, known as the parents of sex coaching, Sex Coach U is committed to setting the training standards for sex coaches. Their mission was to train and equip prospective sex coaches across the world with the tools and expertise they need to be successful coaches and business owners. Dr. Patti and Dr. Robert knew how deeply cultural background and lived experience shape ideas around sex and sexuality, and wanted to incorporate many cultural influences into their work.
Amanda Vee, Coaching Skill Coordinator, told us all about the team, community, and philosophy of Sex Coach U. "We come from a place of service and we work constantly to make sure we have a high standard of excellence," Amanda said. "We advocate for sexual freedom, health rights, and pleasure."
Blending Coaching and Sexology
Dr. Patti Britton trailblazed the world of sex coaching. She pioneered the profession as it is known today in the early 1990s after spending 20 years working in sexual education and sexual health. At the time, she felt restricted by how the medical field treated sexual concerns, often seeing them as indistinct and untraceable problems.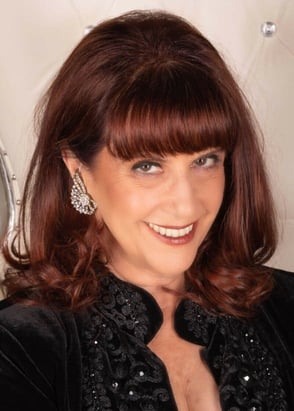 Dr. Patti combined life coaching with clinical sexology in her private practice to help her clients. Sexology is an interdisciplinary field that focuses on human sexuality. She wrote a book on how to be a sex coach, called "The Art of Sex Coaching," which is the only comprehensive textbook for sex coaching.
In 2010, she teamed up with her life and career partner, Dr. Robert Dunlap, also a clinical sexologist. Together they founded Sex Coach U with the goal of setting sex coaching professional standards and equipping people from different backgrounds with what they need to help others embrace the full spectrum of their sexual selves.
Sex Coach U's core values are service, advocacy for sexual rights and freedoms, sexual health, and pleasure. Dr. Patti and Dr. Robert integrated their sexology backgrounds into Sex Coach U's curriculum, which means the training offered through their programs has a consistent sexological approach. It was important to both of them that Sex Coach U instilled sex coaches with highly reputable training.
Dr. Robert sadly passed away suddenly in 2017, and five years later Dr. Patti announced her intention to retire from Sex Coach U in the near future. With her exit, the new generation of faculty at Sex Coach U stepped up to continue providing the best of sex coach training. The new faculty team includes Dr. Norelyn Parker, Dr. Celina Criss, and Amanda, all of whom are Certified Sex Coaches.
Holistic Training for Holistic Practices
Sex Coach U's curriculum recognizes the importance of comprehensive training and reputable certification practices and wants everyone who completes its program to reap benefits from its certification. More than that, Sex Coach U wants the sex coaches it certifies to truly help others achieve sexual health.
Taking a whole-person approach, Sex Coach U educators use a signature system called MEBES. This system empowers coaches to explore their clients' whole selves to help them achieve sexual wellness goals. The MEBES system recognizes five realms of each person's sexual self: the body, the mind, emotions, energy, and spirit. This system is deeply holistic and aims to view sexual problems in terms of the whole individual.
Sex Coach U promotes three primary learning domains in its learning approach – cognitive, affective, and behavioral. In the cognitive domain, sex coaches will be asked to think about what they're learning. In the affective domain, they will learn to process their own emotions around their own sexual journeys, and how to elicit emotional responses from clients. In the behavioral domain, sex coaches will gain real-life practice in coaching situations.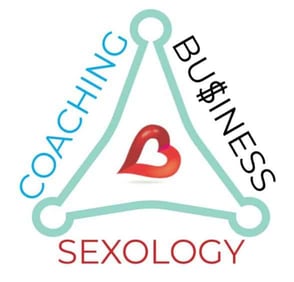 Amanda encourages sex coaches who are considering certification with Sex Coach U to dive in by enrolling in the full program. The full program includes both the Core Certified Sex Coach program, nicknamed CORE, and the business success program. These two programs are often taken simultaneously and offer comprehensive training for sex coaches who want to establish a practice and thrive as entrepreneurs.
The CORE program gives sex coaches a strong foundation in sexology. Dr. Patti's curriculum is heavily informed by her expertise in clinical sexology, and this strong clinical background is one of the most attractive aspects of Sex Coach U's certification programs. This foundation in sexology is paired with Integrated Sex Coaching material which covers the ins and outs of being a sex coach.
The business success program is business training catered to sex coaches. In this program, sex coaches learn about how to launch a successful practice, find and keep clients, and business strategy implementation. This program also helps trainees develop positive mindsets around money and entrepreneurship.
The CORE and business training programs are offered online, making Sex Coach U's reach truly global. Two other courses are offered, called Sexual Attitude Reassessment and Restructuring and Advanced Sexological Personal Experiential Xploration, respectively. Reputable certification is only a few clicks away for interested sex coaches.
Promoting Diversity in All Forms
Promoting diversity is extremely important to Sex Coach U. One of its core values is to promote diversity in all forms in everything they do. They embrace issues of diversity, inclusion, and representation from a humanistic sexological perspective. This means Sex Coach U's training recognizes that social constructs affect sexuality and must be addressed in any discourse about sexuality.
Sex Coach U's curriculum considers culture, race, ethnicity, sexual orientation, gender identity, and nationality. All of the societal factors that influence how people view sex, their own sexualities, and their sexual liberties have a profound effect on how sexuality is embodied and enacted. If sex coaches do not have adequate training from this perspective, they cannot provide the best care.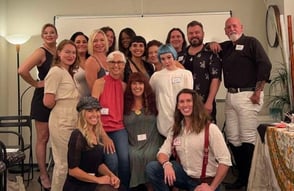 This belief in diversity is reflected perfectly by the diversity of the Sex Coach U family. The team, past and present, has come from Germany, Lithuania, Poland, Singapore, the United Kingdom, and a collection of U.S. states. Sex Coach U is proud of the diversity of its team and believes it only strengthens its programs.
The scholarship program at Sex Coach U connects BIPOC with resources to complete the curriculum. The scholarship program is an effort to eliminate the obstacles that lead to a lack of diversity in sex coaching. Prospective students can apply for scholarships, and applications are addressed on a case-by-case basis. Past scholarship recipient Natasha Riley from McDonough, Georgia, said the scholarship allowed her to educate, support, and provide space for Black women to feel safe discussing sexuality.
Sex coach certification through Sex Coach U not only benefits the sex coaches' future clients, but the sex coaches themselves. The program gives them the room to explore their own sexualities openly and authentically, so they can be the best possible sex coach they can be. Sex coaches are also embraced with this holistic approach, making Sex Coach U more than a training program. It is a community of people dedicated to helping others embrace their full selves.
When we asked Amanda if she had any advice for people considering becoming sex coaches, she encouraged prospective students to join the waiting list. With limited enrollment periods each year, prospective coaches should be sure of what they want from the program. "All you need is an open mind and a sex positive attitude," Amanda said, "We want people to join our program who want to create change in their community and help empower people. That's really all it takes to be a good sex coach."