The Scoop: Singles often shy away from taking international vacations on their own, but solo travel is becoming much easier thanks to travel groups and services. Impulse Travel offers individuals and groups alike a wide range of fun, safe, and exciting tours throughout Colombia. Travelers who sign up for one of Impulse Travel's itineraries enjoy an immersive cultural experience they'll never forget.
When many people picture the big milestones in their life — buying a house, getting a pet, going on big trips — they picture themselves alongside a partner. Being in a relationship can make these events more affordable or less daunting. But you don't need to be in a relationship to go after your dreams or take the next leap.
When we interviewed Ingrid Fetell Lee, creator of the Aesthetics of Joy, she told us about how she spent years waiting to be in the right relationship before she went on her dream trip to Iceland. And then, she got sick of waiting. She finally bought herself that ticket to Iceland and had a great trip by herself. "I learned to start asking myself how I would want to have used my time looking back at my life," Ingrid said.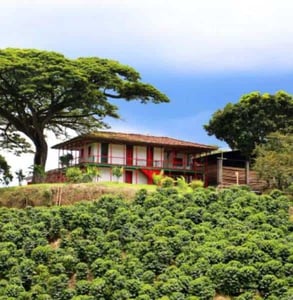 Whether you end up in a serious relationship or not, you don't want to look back at your time as a single as being stationary. You can still do everything you've dreamt of doing during this period of your life. Pursuing your dreams as an individual will make you stronger, more resilient, and have more faith in yourself and your capabilities. Your confidence will improve, and you'll feel better being on your own.
Singles waiting to go on that international vacation should consider taking a trip to Colombia with Impulse Travel Experiences. This sustainable, community-minded travel company leads tours in Colombia that range from a few hours on a guided tour of one of Colombia's cities to multiday excursions throughout the country. Travelers can choose from preplanned tours or work with an Impulse Travel Experience consultant to design their ideal trip to Colombia. 
We spoke with Felipe Cadena, Commercial Leader at Impulse, about the agency and its appeal for solo travelers. "We get plenty of inquiries from solo travelers about our experiences," Felipe said. "They often join together on group tours to reduce the cost or go by themselves for longer trips that last two or three weeks." Single travelers who plan their trips through Impulse Travel have the choice of making new friends with a group or having an individual experience totally tailored to them. If you want the companionship of traveling with others or the control of picking everything yourself, Impulse has a travel option for you.
A Safer Experience for Solo Travelers
Many solo travelers — especially women — feel that traveling on their own is dangerous. They may be hesitant to leave the country by themselves or be somewhere without a personal connection to anyone nearby. A degree of vigilance makes sense when traveling by yourself, no matter how safe or dangerous you know your host country to be. But if you take appropriate safety precautions and, ideally, go with a group, you can create an experience for yourself that is largely safe.
Historically, Colombia has been a fairly dangerous country, particularly for people who live there. Crime rates have gone down dramatically in recent years, but it can still be dicey if you aren't aware of your surroundings. "Sadly, there is sometimes crime within the cities and rural areas, so you might not feel completely safe when you are on your own with no recommendations or someone aware of you 24/7," Felipe said. "But when you work with a travel expert that knows your exact itinerary and movements and a whole team is behind your logistics, the risk of going on a wrong route and facing an unfriendly situation reduces significantly."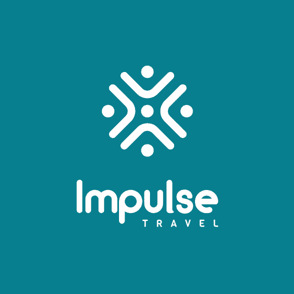 Solo travelers in Colombia can feel safer with a group like Impulse Travel Experience. "It will definitely reduce the risk of danger significantly," Felipe told us. "Because you will always be joined by somebody, or if you're at the airport, as soon as you arrive, someone will be waiting for you there. And these kinds of details that, as I said, will reduce this risk of traveling completely alone."
Traveling with a guide is especially helpful for tourists who aren't fluent in Spanish. Without an understanding of the language, you can be vulnerable alone, particularly in rural areas. But with Impulse, you can safely enjoy Colombia and have guides communicate for you. Still, Felipe recommends learning a bit of the language before your trip so you can feel comfortable participating in local culture and going off on your own if you choose. 
"I think having a little bit of knowledge of the local language will definitely help to get along," Felipe said. "People here are very welcoming, so they will go the extra mile for you."
Getting Off the Beaten Track
One huge benefit of traveling to Colombia with a guide is the opportunity to explore rural and naturally rich areas that you may feel uncomfortable seeking out on your own — that's assuming you even know they exist in the first place. When I traveled to Peru, I went with a guide through the Salkantay Trail to Machu Picchu and saw a beautiful part of the country I would never have seen by myself. 
The team at Impulse strives to differentiate itself in tourism to bridge the gap between local communities and overseas vacationers. They create trips that allow their clients to participate in the local community in a way they never could if they were to stay at a resort.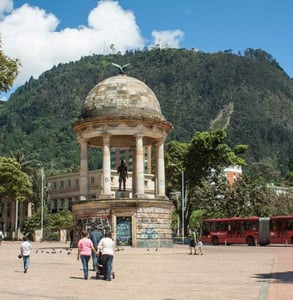 Felipe told us that the Impulse team made a point of including a historical neighborhood in its Bogota City Tour that other tour companies may avoid due to its past history of violence. But the neighborhood is an important part of Bogota's history and culture, so they want to give their clients the opportunity to experience it. By working with the neighborhood and engaging in active conversations with its people, Impulse is able to help create positive change through tourism while giving its clients a unique experience.
"We work with the local leaders that want to welcome people in their neighborhood and show them around and tell them how their neighborhood has transformed itself," Felipe told us.
Impulse Helps Singles Have Their Dream Colombian Vacation
Singles can easily find vacation experiences through Impulse that are already predesigned. You can go on Impulse's website and check out full itineraries, dates, and prices for trips that are incredibly easy to book. But if you want something that's uniquely tailored to you and your travel style, Impulse can make that happen. 
Even as one person, you can work with an expert travel consultant to design a trip specifically for you. Felipe is currently organizing a 15-day trip for an Italian woman traveling on her own. He recently organized a different 21-day trip for a Taiwanese man traveling solo. Instead of needing to meticulously plan out their multi-week vacations on their own, these travelers received the curated help of someone who knows a great deal about Colombia and how to have the best time there on vacation. 
You may be inclined as a single traveler to keep to yourself and avoid getting out of the more touristy areas wherever you are. When you're truly alone, this makes sense, and it can help keep you safe. But with a group like Impulse, you have the support and security to put yourself out there, meet new people, and try new things. You can fully allow yourself to be absorbed into Colombian culture.
"What I think makes us special and different is that when people go out on our experiences, they really learn something," Felipe said. "They not only learn something about history, or maybe the local pool tour, but they get involved. The experiences are immersive."