The Scoop: Hubbard Street Dance Chicago (HSDC) steals the hearts of Chicago natives with its encore performances. Entering its 45th year of touching audiences through the dance experience, HSDC proudly continues to expand its repertoire with talented dancers from all around the world. HSDC is a professional dance company that performs year-round, and it has events that couples can now consider for the perfect date night. 
I absolutely love date night! The exciting rush that runs through your body as you prepare to see your partner is a feeling like no other. If you ask me, it's kind of the best part about being in a relationship. 
Regardless of how long you've been together, relationships thrive off engaging and unique date nights. Incorporating date nights regularly into your relationship routine is beneficial because it adds that extra flavor that every relationship needs to keep going. Finding new ways to spice up your date night may be challenging, but it's not impossible to discover if you know where to go. 
Couples searching for new hidden gems in Chicago can romanticize and discover the love language of dance. From dance classes to live performances, Hubbard Street Dance Chicago offers a memorable date for all couples. HSDC's main purpose is to bring talented artists and audiences together to enjoy the art of dance.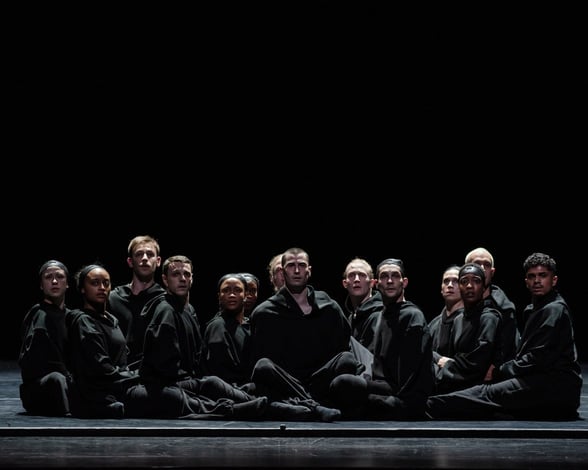 "We are committed to presenting thrilling live dance performances, as long as it is safe to do so," HSDC's Manager of Marketing & Communications Megan Moran said. 
HSDC's number one priority is the health and safety of its beloved patrons and dancers. Couples can enjoy in-person performances with their masks on, and all audiences must show proof of vaccination against COVID-19 to attend performances at partnered venues.
"This was the first in-person performance my wife and I have been to since the pandemic began. We probably would have been happy with just about anything, but to be welcomed back to in-person arts with this stunning performance may well be the highlight of our year," a Hubbard Street Patron shared in a testimonial after the HSDC's Fall 2021 performance. 
Chicago, a city known for its beautiful skyscrapers, has a lot of artistic and cultural hubs that people can take advantage of on their dates. Hubbard Street Dance Chicago rehearsal studio is located at Water Tower Place on Michigan Avenue, and it has a treasured place in the community. According to HSDC, the new facility will include a dance studio, artist lounge, office area, production storage, dressing rooms, and a physical therapy area. While in session, HSDC's newly renovated studio will be available for visitors to partially view rehearsals.
When the COVID-19 pandemic hit, the HSDC team didn't stop creating. "Hubbard Street was committed to keeping our dancers collaborating and creating, with full salary and benefits," Megan said about the onset of the pandemic, when live performances were not permitted. "We made this commitment because we believe that — even in a world of empty stages and empty seats — these artists still have the power to create compelling, engaging, poignant, beautiful work that shines a light on what it means to be human."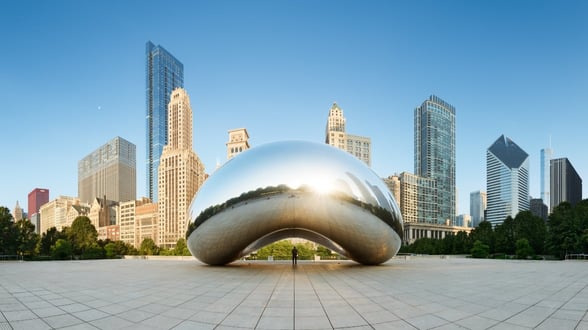 Now, HSDC is back to performing live and better than ever before, while still offering virtual options for patrons not yet ready to return to the theater in person.
Season 43: A Virtual Homecoming was created to bring performance to people's homes. Season 43, which can be found on The Hub, is a collection of virtual original dance performances that couples can enjoy while snuggled up on the couch with one another.
Thanks to generous donors, HSDC has been able to produce online content for free. Anyone can enjoy the virtual dance experience at no charge. Season 43: A Virtual Homecoming is HSDC's first virtual season, and it resonates with what's going on in modern society through contemporary dance. Megan told us that since its premiere, several of the films in the collection have been selected for film festivals and won awards.
"Energizing and outstanding. This is what we needed after nearly two years away," a Hubbard Street patron said after the Fall 2021 performance. 
Dance Tonight, Coffee in the Morning 
Couples can casually reflect on their date experience from the night before while sharing a freshly brewed coffee in the morning. A night exploring the art of dance at a Hubbard Street show can lead to newly developed interests that you and your partner can discuss. 
Hubbard Street Dance Chicago prides itself on treating its dancers with the utmost respect. Despite the 2020 pandemic, HSDC wanted to ensure that its dancers were well taken care of and supported in their creative endeavors.  
At the same time, Hubbard Street Dance Chicago recognizes that not everyone desires to perform professionally but still would like to learn the craft of dance. Those who are interested in learning, with a partner or solo, can check out Hubbard's free online dance lessons and curriculum available on its site. 
In addition, HSDC offers annual summer intensive programs for those dancers who want to take it up a notch. Young dancers ages 13-17 to pre-professional dancers ages 18 – 24 are encouraged to audition. 
Selected applicants are placed in the appropriate program based on their age and level of skill. 
"Our Intensives offer unique opportunities for dancers to CONNECT with Hubbard Street Dance Chicago, ADVANCE their technique, CREATE new works, and EXPLORE contemporary movement with diverse creative voices in the field throughout the four different programs offered in Chicago from June to July," according to the HSDC website. 
Hubbard Street Dance: The OG's of Contemporary Dance 
Hubbard Street Dance Chicago will continue to introduce authentic contemporary dance to Chicago locals. HSDC works with a variety of world-renowned choreographers who work toward bringing something new to the stage. Audiences can find joy knowing there will always be fresh performances, both virtual and in-person, that promise to entertain and engage art lovers. Every date at an HSDC event is unique, and that's what brings couples back month after month and year after year. 
"Hubbard Street has always been a repertory company, representing fresh, bold new works that evoke inspiration, thought, and conversation to continually push the art of dance forward," according to HSDC. 
HSDC's current season of live performances, Season 44: RE/CHARGE captures the essence of sharing stories through the art of dance. Season 44 offers people the chance to reflect on the hardships and lessons learned from COVID-19. The audience can be moved to tears when seeing the dancers performing in a once-lived experience.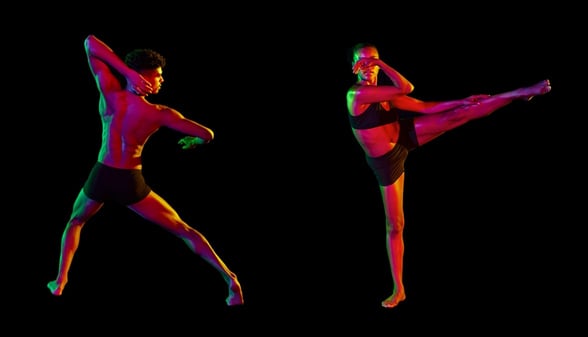 "The company has always been fantastic, but I must say they are as good as they have ever been. Absolutely incredible!" a Hubbard Street patron wrote in a testimonial about the Fall 2021 performance. 
Megan told us Hubbard Street Dance Chicago has a lot of exciting events and programs up its sleeve as it looks to improve on a stellar season. "Stay tuned for the thrilling reveal of our '22-'23 season programming celebrating 45 years of Hubbard Street," Megan said. 
Starting at just $15, tickets are available now for Hubbard Street's upcoming Spring Series: RE/CONNECT, performing March 2-13 at the Museum of Contemporary Art Chicago. We can expect more in-person performances and programs becoming more available for everyone as the COVID-19 restrictions lift. Anyone can subscribe to the HSDC monthly newsletter so they never miss a beat.