The Scoop: Adopt a Star is a nonprofit star adoption program created by a group of professional astronomers in 2008. Customers can use this service to select and adopt a star (or stars!) and have their dedication entered into an international database. Star adoption makes for a meaningful and unique gift for an anniversary, a proposal, or any special occasion.
When anniversaries, birthdays, and holidays roll around, gift-giving can be an arduous task. It can be hard for couples who have been together for a long time to find a unique gift. Newer couples who are celebrating a milestone face a whole different set of challenges. They often want to give a particularly special gift that leaves a good first gift-giving impression.
Special occasions call for gifts that are thoughtful, personal, and memorable. Finding presents that are all these things is often difficult, and requires plenty of planning. When I receive gifts from my partner for anniversaries or birthdays, it's important to me that the gifts feel personal and purposeful.
Adopt a Star, a nonprofit star adoption agency, is a great choice for people looking to give their partner something unforgettable. Adopt a Star allows customers to adopt a variety of star options and have their name or dedication entered into an international public database. There are few gifts more precious than a little piece of the universe, and Adopt a Star invites couples to write their love in the sky.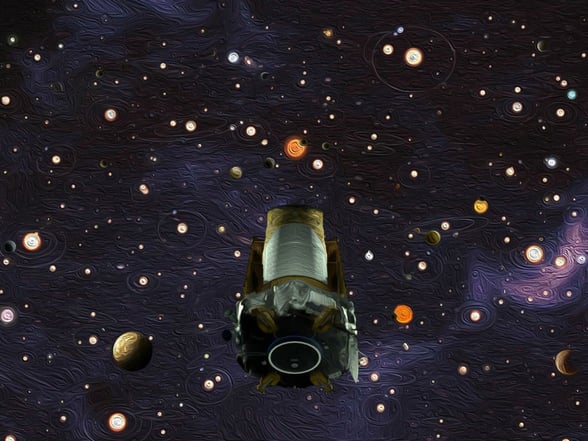 Travis Metcalfe, founder of Adopt a Star and senior research scientist, designed the service so customers could give meaningful gifts while supporting astronomy research. Travis is part of a group of researchers doing crucial work for NASA's Kepler and TESS missions, and he created Adopt a Star to raise funds for his international team.
Travis told us that the gift of star adoption is both romantic and charitable. While there are several online services that offer star naming, Adopt a Star is operated by professional astronomers and uses a transparent database for star adoption. "We want to educate the public about the work we're doing," Travis said, "and hopefully get them excited about it, too."
Research Meets Romance
Adopt a Star was launched in 2008 to raise funds for astronomy research. At the time, Travis was working at White Dwarf Research Corporation in Golden, Colorado, on NASA's Kepler project. This small group looked at the universe with big ambitions. The Kepler/TESS Asteroseismic Science Consortium is focused on discovering planets orbiting other stars.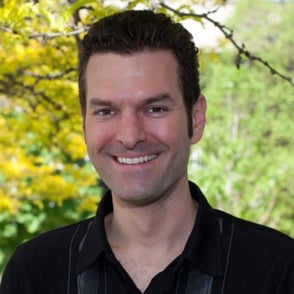 Even though Travis' team was doing indispensable work for the project, NASA does not provide funding to international teams. This meant Travis and his team had to find a way to keep the research afloat, and that's how Adopt a Star was born. Travis said he saw the service as a way for crucial astronomy research to continue, while also encouraging the general public's interest in all things outer space.
The Kepler and TESS space telescopes have moved through space in search of exoplanets that may contain life. The Kepler telescope has stopped collecting new observations, but the TESS telescope is still actively surveying the sky. Travis said he and his team are intent on mapping and measuring the properties of the stars captured by TESS.
Customers support this work when they use Adopt a Star. The star adoption program is run by a 501(c)(3) nonprofit, meaning that all star adoption purchases support research that expands our understanding of the universe. This adds another layer of romance to star adoption with Adopt a Star. It's a remarkable thing to contribute to research about the nature of the universe in the name of a partner.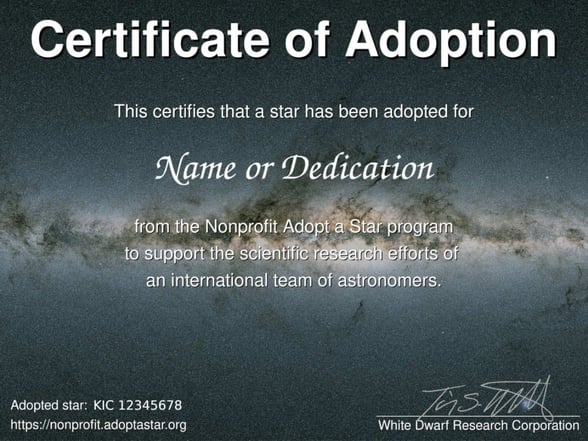 When someone uses Adopt a Star, they're contributing to groundbreaking research of the stars. "Every one of the stars in our program is a star that is being searched for planets," Travis said. "Our team is trying to figure out the sizes and ages of these planetary systems."
Stellar Gift-Giving
Adopt a Star offers a few different options for star adoption, allowing customers to align the kind of star they adopt with the nature of the special occasion. Once customers decide on their desired type of star, they can complete a simple ordering process that includes selecting a star and submitting a name for the adoption certificate.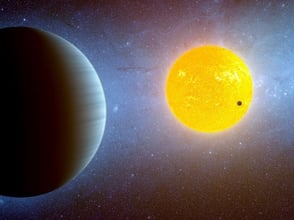 The most affordable option is to adopt a target star. Target stars have been observed by NASA space telescopes, but they are usually not visible to the naked eye. Planetary systems identified in the NASA Exoplanet Archive are also available for adoption. All of the stars available for adoption in this category have an official Kepler, K2, or TESS number.
One of the most popular categories for adoption are bright stars, which are stars visible to the naked eye. These stars are the brightest stars observed by NASA. Bright stars are Adopt a Star's top-shelf option, making them perfect presents for milestone birthdays or anniversaries.
If you're considering adopting a star in a romantic partner's name, Travis recommends the double star option. A double star, otherwise known as a binary star, is a system of two stars that orbit around each other. Even though there are two separate stars, they appear as a single point of light in the sky.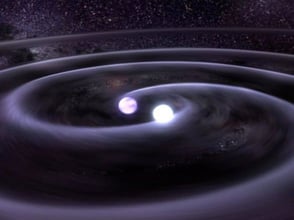 The notion of binary stars is romantic all on its own. A binary star occurs when two huge celestial bodies speed through space while being bound to each other by their own gravitational forces. Adopting this kind of star can be beautifully symbolic for couples celebrating an anniversary or other important milestone in their relationship.
No matter the type of star a customer decides to adopt, they can be sure that Adopt a Star's adoption procedures are legitimate. Even if the star isn't visible to the customer in their own portion of the night sky, it's always available for viewing using Google Sky, a tool that uses Google Maps to enable customers to view their star and dedication.
Love Through Space and Time
One of the most exciting aspects of Adopt a Star is that each star adoption contributes to present-day research that's actively transforming our understanding of the universe. Revenue from Adopt a Star has helped Travis and his team snag the record for identifying the smallest planet ever discovered around another star, as well as the record for finding the oldest planet yet discovered around another star.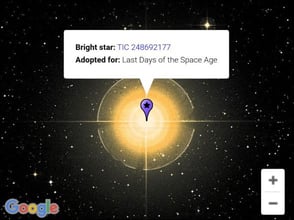 Travis said that he is proud of Adopt a Star for many reasons, but an important one is that it offers transparent and legitimate star adoption. Other services that advertise star naming or purchasing are Adopt a Star's main competitors, despite offering what Travis characterized as phony services. Only the International Astronomical Union can recognize official names for stars, meaning any for-profit group that claims to offer star naming is being deceptive.
Adopt a Star is completely transparent in the services it offers. The adoption program allows people to attach a name or dedication to a star in its database and receive a certificate with this dedication. Couples can adopt a star as a way of giving a personalized and meaningful gift that supports crucial research at the same time. 

Adopt a Star isn't just for science buffs or astronomy nerds. The star adoption program is ideal for anyone who appreciates the wonders of the universe and wants to share or commemorate that appreciation with their partner. Travis said he has enjoyed watching Adopt a Star grow over the past decade. "Adopt a Star lets people feel involved in astronomy and astronomy research while actively supporting it," he said. "It's the best of both worlds."