The Scoop: Sexting is full of excitement and pleasure, that's for sure. But knowing how sexting works and the risks it entails is important. Justin Patchin, Ph.D., is on a mission to help singles truly understand what safe sexting is, and he uses the Cyberbullying.org platform to spread awareness about online harassment, stalking, and revenge porn. Singles who fail to realize the consequences of sexting can find themselves in serious trouble. That is why Cyberbullying.org educates people on risky sexual behaviors, so singles can enjoy sexting without having to worry about getting into a difficult situation. 
Having a fun and safe sex life with your partner is an important part of an adult relationship. It's nice to switch things up in the bedroom from time to time. Sending a sexy picture of yourself can always spice up the romance if your partner is out of town or you're in a long-distance relationship. 
The process of sexting may sound enticing, but, if it's done with the wrong person, it has the potential to leave people in complicated situations. A text or a photo in the wrong hands can be very destructive — to careers, marriages, and lives. Cyberbullying.org has tips and information on educate everyone on the safe way to practice of sexting.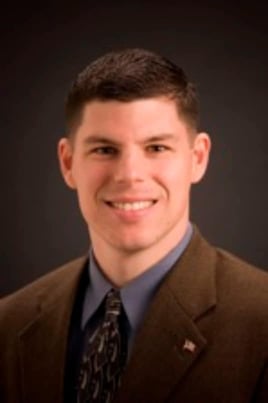 According to the American Psychological Association, 88% of study participants reported having sexted, and 82% reported they had sexted in the past year. Additionally, the report found nearly 75% of participants said that they sexted in the context of a committed relationship and 43% said they sexted as part of a casual relationship. 
One of the most important tips that Cyberbullying.org shares is to be careful what you put online and who you talk to. Sexting is a voluntary act, so don't let someone pressure you into sexting if you don't feel comfortable with it. Establish security parameters with a partner, such as sending messages or photos on an app with automated deletion or encryption. 
Justin Patchin, Ph.D., encourages singles to never sext someone they don't know very well. Sexting with someone you don't know can often lead to sextortion and many other unfortunate situations. Singles can look at the many resources available on Cyberbullying.org to avoid finding themselves in these situations. 
Exposing Sextortion for What It Truly Is
Cyberbullying.org does research and posts news related to online harassment of all types. The team defines sextortion as the threatened dissemination without consent of explicit, intimate, or embarrassing images of a sexual nature, usually to procure additional images, sexual acts, money, or something else. Unfortunately, too many cases of sextortion lead to catastrophic results such as shame and embarrassment, self-harm, and even suicidal thoughts or actions. 
Young teens are the age group that most often suffers from sextortion. Cyberbullying.org shares many stories of young teens who become victims of sextortion after experimenting with sexting. 

Justin and the Cyberbullying.org team conducted research in April 2019 on 5,000 youth between the ages of 12 and 17 years old to see how many teens are involved in sexting. The research found that 14% of teens within this group said they had sent a sext and 23% had received sexually explicit images from someone. 
Based on a comparison of their research results from 2016, the Cyberbully.org team has concluded that sexting has become more popular year over year. Justin told us that there are more questions than answers when it comes to the problem of sextortion. He said that one surprising fact is that males are more likely than females to be a victim of sextortion. 
"We're not sure why males are more likely to be targeted," Justin said. "Even though we tend to hear about more cases involving females in the news, it appears males are more likely to be targeted." 
Cyberbullying.org hopes to decrease the number of sextortion victims overall by sharing the stories of victims and educating people about sextortion. 
Sharing the Benefits of Safe Sexting
Although sexting is a risky act, there are a lot of benefits that can come from practicing safe sexting. Sexting has more than one face. Sexting isn't just sending a sexy photo of yourself to try to impress your partner. Sexting can be words that are intimate and romantic, and that feed into the soul of your partner. Or sexting can be as straightforward as a screen-captured photo or video that was recorded from a webcam. 
Choosing which route you want to take when sexting is important. Do what you're only willing and comfortable doing. Justin advises singles not to send any explicit images to anyone they aren't certain they want to see – and if they do send an image, he strongly encourages them not to show their face.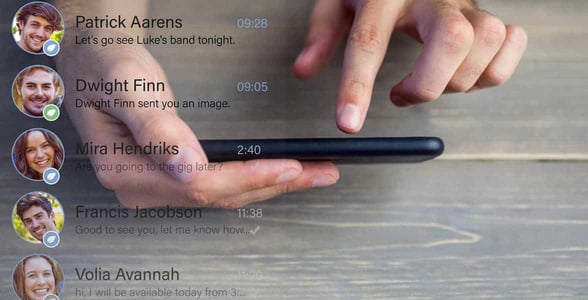 Oftentimes people think they're ready to take that next step and sext but deep down inside they aren't. That's why people should ask themselves questions before doing it such as: Is this something that I want to do or am I being pressured? Is this outside of my comfort zone? How much do I trust this person to keep our sexting private?
By asking themselves these questions beforehand, people will get a sense of where they are mentally. Based on the answers, people will be able to decide to continue or put a halt to sexting. 
People sext for various reasons and reap benefits from doing so in different ways. When it is safe and consensual, sexting helps you explore your sexuality, increases your intimacy with a lover, and helps you reach a deeper connection with a potential partner.
Some couples may send suggestive images or messages because they want to keep their partner intrigued. Whereas other people prefer to sext because it allows them to explore sexual ideas and decide if they want to take that next step in a relationship. 
Cyberbullying.org Fights Online Harassment & Revenge Porn
In Justin's article, "Michigan Teen Latest Casualty of Sextortion," he shares a story of a 17-year-old boy named Jordan DeMay who was a victim of sextortion. Jordan's experience, unfortunately, led to him to commit suicide. Just like Jordan, many other teens have been victims of sextortion. Justin said that his research has found that at least 5% of teens have been the target of sextortion.
Cyberbullying.org actively tries to fight revenge porn. Revenge porn is defined as revealing sexually explicit images or videos of a person without the consent of the subject to cause them distress or embarrassment. People can become victims of revenge porn if they entrust the wrong person with sensitive photos.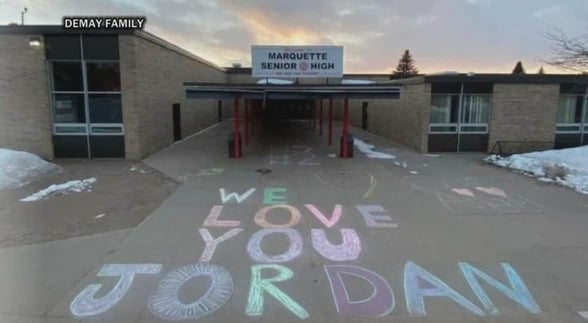 To avoid being exposed, Cyberbullying.org shares ways people can practice sexting without becoming a target. Justin said that people should avoid sending explicit pictures that contain specific details such as tattoos. 
Unfortunately, many victims of sextortion often don't report it. That's why raising awareness about these issues is so important. Cyberbullying.org continues to shed light on what sextortion is and how to report it to the proper authorities. Justin encourages people who may be struggling with sextortion – or know someone who is – to call the National Suicide Prevention Lifeline at 1-800-273-TALK.