The Scoop: Learning about your family history and culture is something that many people value. There's something special about getting to know your origins and learning about family members who were here before you. An online genealogy platform, MyHeritage makes it easier for people to discover their family stories. Through DNA tests and cutting-edge technology, couples can create a new family tree together and pass on something special to the next generation.
Discovering who you are and where you come from is so important. If you don't know your identity, then more than likely you'll find yourself feeling there is something missing — because there is. Most people would agree that family is one of the primary contributing factors that help shape one's identity. According to Barna, nearly two-thirds of Americans say their family makes up 62% of their identity. 
Those individuals who want to dive into their family history can take advantage of the global company, MyHeritage. Since it launched, MyHeritage has been committed to offering people the chance to know themselves better by knowing their families. Whether you're looking for your own identity or want to know more about your family history, MyHeritage is the right place for you. 

MyHeritage started as a humble garage startup and currently has 105 million users and counting. It has helped 88 million users build their family trees worldwide — that's a huge impact! Millions of people are gaining meaningful self-discovery experiences that they never imagined having. Many MyHeritage users give the team praise for offering such an opportunity. 
"Thanks to MyHeritage I finally was able to unlock the mystery! It has been a great revelation to find so many family members after so many years," said an anonymous MyHeritage user in a testimonial.
MyHeritage's core values are innovation, compassion, and diversity. The team said that with these core values, the company can progress and help its users connect their past with their present and future. 
Strengthening Relationships through Self-Discovery
Oftentimes self-discovery is an experience that many people think they have to find on their own. But MyHeritage is proud to change people's perspectives. The MyHeritage team  is a supportive helping hand throughout the entire process. 
Sarah Vanunu, MyHeritage's Director of Public Relations, told us that the team believes that everyone, everywhere, deserves the chance to understand where they come from. For that to happen, some people may need extra support.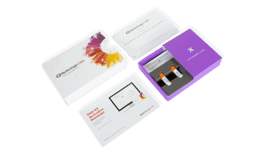 Certain sensitive factors, like whether someone was adopted, make searching for family history harder. No one should have to go through that alone. Sarah told us that MyHeritage has experienced workers dedicated to delivering an exceptional user experience. 
"Our mission is to make it easy, accessible, and fun to explore your roots, and we leverage cutting-edge technology to achieve that goal," said Sarah.  
Self-discovery is something everyone can benefit from because it helps you become a better person all around. The best lovers and partners are those who know who they are and can pour their all into their relationship. I like to think that where there is confusion, there is chaos — learning your family history can help boost your confidence and improve your relationship. 
Taking Your Family History to the Next Level
MyHeritage aspires to take your family history to a deeper level. But how is that possible? Through cutting-edge technology, MyHeritage offers advanced DNA features for genealogists to use to create better results for DNA matches. Since the DNA test was launched in 2016, Sarah told us that MyHeritage has received incredible stories on how MyHeritage has changed people's lives for the better. 
Thanks to MyHeritage, couples are discovering family members they've always wanted to meet. An incredible life-changing success story of member Kara Miller. As someone who was placed for a closed adoption, Kara didn't get the luxury of getting to know who her biological parents were until after she was 18 years old.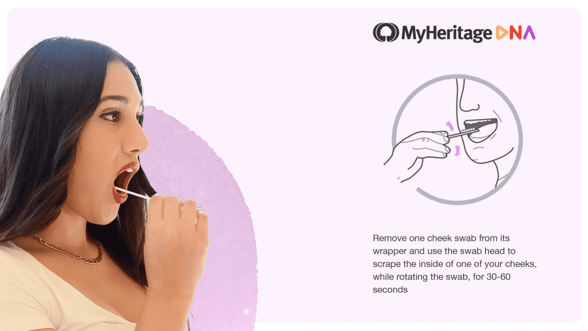 With the little faith she had, Kara trusted MyHeritage to help her through this process. After years of searching, Kara was finally able to reconnect with her biological parents through MyHeritage. Months after learning who her birth parents were, Kara was escorted down the aisle on her wedding day by her birth and adoptive dad — making her special day even more special! 
"I always wanted to meet my family but I didn't realize I was going to be so happy about it. It just feels so good. Now I have a whole new family. I have everybody that I need," said Kara in a featured MyHeritage blog. 
Stories like Kara's continue to prove that by learning your family history you have the potential to create a better future for you and your loved ones. Sarah told us that she is proud to say that MyHeritage is ranked as the number one family history service and DNA test in Europe. It's because of the team's hard effort that people can finally connect with long-lost relatives they dreamt of meeting with since they were little. 
MyHeritage: Learning Your Past for a Better Future
MyHeritage is always actively working toward helping people create a better future for themselves. By exploring your history you are bound to set yourself up for future success in your personal life, romantic relationships, and as a potential parent. Sarah told us that many of MyHeritage's DNA customers find it moving to view their ethnicity breakdowns and discover their true backgrounds. 
"You may discover details and stories about your ancestors that help you understand yourself and your family better, and you could even discover never-before-seen photos," said Sarah. 
MyHeritage DNA test provides a detailed breakdown of your ethnic origins from across 2,114 geographic regions. Sarah told us that this is more than any other test on the market. It's a real bonding experience to learn your roots with a partner. Romantic date nights don't have to just be a candlelight dinner. You can turn family history research into a fun opportunity to get to know your partner better. 
To make the process more entertaining, MyHeritage has cool features such as photos and advanced DNA tools. MyHeritage offers a free 30-day trial to help people get a glimpse of its resources and see if it's a good fit for them. 
We can expect a lot more from the MyHeritage team in the near future. Sarah said the team is always developing new features and making improvements so exploring family history is easier and more exciting than ever. To stay up to date, people can follow MyHeritage's social media accounts, including Twitter and Facebook for new releases and special offers! 
"MyHeritage DNA has brought a lot of new people into my life. It's so fascinating to see the physical similarities between us and to get to know each other better. I'm excited to take that journey," said a MyHeritage member in a review.