The Scoop: Memphis, Tennessee, offers travelers the perfect blend of history and innovation. Couples visiting the city can spend one day exploring the city's music and barbecue and the next making their way through Elvis Presley's Graceland. But these retro nods aren't all the city has to offer. Couples can also stay in trendy hotels, spend time in nature, and dive into the city's vibrant contemporary art scene.
When people think about Memphis, Tennessee, three things typically come to mind: blues, Beale Street, and barbecue.
The Memphis blues is a style of blues music that became popular in the early 1900s, and it inspired new developments in jazz, folk, and rock and roll. Famous musicians, including B.B. King, lived in the city, and locals and tourists flocked to Beale Street, the main entertainment area in Memphis, which is still known as the Home of the Blues.
The city's famous barbecue style is all about pork — ribs and pulled pork. The rub is also different from other barbecue styles, and chefs use a dry rub of up to 40 spices, including paprika and garlic. Then, chefs cook the rubbed meat in a pit.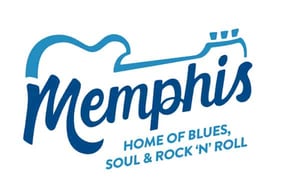 "For Memphis style BBQ, the pitmaster's goal is to let the meat cook for as long as possible, with no glaze or sauce applied at all throughout the process. In Memphis, the flavor is gained from the rub and the hickory wood that's typically used," according to Dyer's Bar-B-Que.
Couples traveling to Memphis for the first or 10th time enjoy sampling the city's notable cultural and culinary traditions. They can also opt for a contemporary experience, as Memphis continues to invest in its future.
Within the last few years, business leader have invested $17 billion to modernize the city, including a $200 million convention center revamp and a $245 million airport update. More than 2,000 hotel rooms are currently in development, ranging from modern to classic.
Date Nights for a Variety of Preferences
Beale Street is one of the most popular places in Tennessee and a must-see stop on any visit to Memphis. Many locals recommend B.B. King's Blues Club for blues and barbecue.
"I can't say enough great things about the B.B. King All-Star Band. It was so great to experience live music again even socially distanced in masks. This is a great place to get a taste of Beale Street with kids and teenagers. You get great Southern food (we all opted for the pulled pork plates and NOT disappointed) and it's a clean safe place to enjoy the vibes of Beale Street. We've been here before and will definitely visit again," one visitor wrote about Beale Street.
The Blues Hall Juke Joint is another popular spot to hear live music.
"Been here several times traveling from S.C. When we got married in Memphis on January 3rd, we knew we had to revisit for a celebration. Our favorite place to hear the blues! A small music spot on Beale to hear some of the very best blues bands. Vince Johnson is our fav!" wrote another tourist.
Art enthusiasts can find opportunities beyond blues, as well. Theater-loving couples can head to the Overton Square Theater District to catch a play at the Playhouse on the Square or the Hattiloo Theater. Before leaving the area, they can also check out the live music at the Zebra Lounge piano bar.
Couples also appreciate the 100-year old Theatre Memphis, one of the most popular date night stops in East Memphis. The Orpheum Theater hosts traveling Broadway productions, and couples interested in behind-the-scenes details can tour the 90-year-old space, as well.
Memorable Sightseeing for Couples
When couples visit a city for the first time, it's often a good idea to get a sense of its history through a tour. History buffs can book spots on a Backbeat Tour in Memphis. Its offerings include music, ghosts, and sightseeing tours. The Memphis Music Mojo Tour is particularly popular.
Couples who enjoy competition can get a sense of the city by participating in the Amazing Scavenger Hunt Adventure Memphis. Participants use their phones to explore Memphis by solving clues and riddles that take them to noteworthy spots around the city.
Those who want to feel transported back in time can check out a Carriage Company tour, where they are driven around the city in horse and buggy.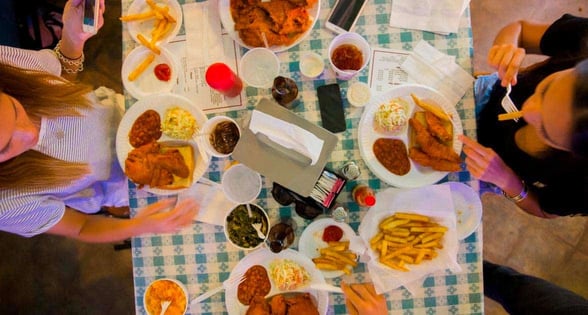 "Whether you're on a historical tour of downtown Memphis or just enjoying an intimate, evening carriage ride with the one you love most, you'll always cherish the memories made on these carriage rides," Memphis Tourism noted.
Nature lovers can also find plenty to do in the Bluff City, the nickname Memphis has for its many bluffs along the Mississippi River. Start the day by exploring the Mississippi River and walking the nearly mile-long pedestrian bridge, Big River Crossing, for sweeping views of the city skyline. If couples want to see the city in lights at night, the bridge stays open — and bright with LED lights — until 10 p.m..
Couples can also explore Meeman-Shelby Forest State Park, a nearly 13,000-acre, heavily forested park that offers 20 miles of hiking trails. Walk through oaks, cypress, and other hardwood trees to take a break from city life.
Memphis: Plan Relaxing Vacations or Stunning Weddings
Memphis offers activities that range from classic to contemporary, and its lodging follows suit. Couples can book a room at The Guest House at Graceland, Elvis Presley's famous Memphis mansion, for a truly unique experience.
"This AAA Four-Diamond hotel flaunts style fit for the king. From the lobby's intricate ceiling and inviting chairs to the replica of Graceland Mansion's staircase, Elvis' signature style is reflected in every design detail. (Priscilla Presley even supervised design of the hotel's 20 specialty suites)," wrote Memphis Tourism.
The hotel also has two restaurants and nightly entertainment — not to mention its proximity to Elvis' home.
Couples who prefer trendy lodging can choose a room at the Moxy Memphis Downtown, a hip hotel with retro vibes. The hotel offers cocktails at its on-site bar and a restaurant that serves food from morning until night. Moxy is also close to the Main Street Trolley, which can take couples to many of the city's top attractions.
If couples fall in love with Memphis, the city also hosts one-of-kind wedding celebrations. Couples can throw a backyard barbecue at a rented house or outfit groomsmen in tropical tuxedos inspired by Elvis' "Aloha from Hawaii" concert. A high point for many Memphis fans who want a special wedding memento is to take photos at Graceland's Presley Motors Automobile Museum next to Elvis' pink Cadillac.
History-loving couples will appreciate all the ways the city stays connected to its roots. They will also enjoy its modern arts and cuisine offerings and memorable lodging for vacations and weddings. No matter a couple's interests, they're sure to find plenty to explore when they visit the city.