The Scoop: A well-planned wedding can capture the true essence of the couple's love. From the location to the decorations, every aspect of the wedding should be tailored to the happy couple. The international wedding planning company Fête in France knows this well and is dedicated to serve couples in making their wedding dreams come true. Thanks to its wedding planning expertise and connections, the Fête in France team has what it takes to make a memorable wedding go from standard to exceptional. 
Most people consider having a dream wedding a goal to be checked off their bucket list. Weddings are a big part of what sets off the journey for the happy couple. A great wedding can make for a memorable start to a happy marriage whereas a bad wedding can have someone questioning if they should even say "I do." It's important to have everything you want to make your wedding day special.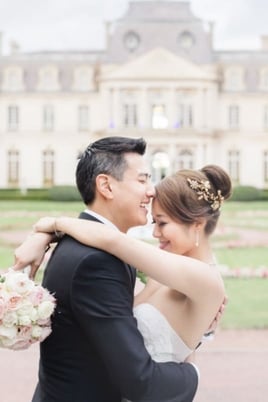 So many aspects go into planning a wedding, more than people ever imagine. From finding the best caterers to scouting out venues, couples can easily get exhausted when they have to plan their own weddings. Thanks to wedding planning companies such as Fête in France, couples can share the load of work by trusting in an experienced wedding planner.
Fête in France is a full-service wedding planner that specializes in planning destination weddings in France. Fête in France was founded in 2006. Fête in France was created to help couples with planning truly unforgettable weddings. As destination weddings became more popular, Fête in France became a service that helped American couples plan their special day in France. 
Fête in France has put on a total of 350 events thus far. By establishing great relationships with venues and vendors, Fête in France has what it takes to make a wedding a party that will last a lifetime in people's memories. 
Your American Wedding Planner in France
Created by an American native, Fête in France has an American-run and bilingual team that share the same mission to plan flawless weddings and events. Drawing from years of experience, Fête in France continues to impress couples with its dedicated team that is always ready and eager to lend a helping hand. 
With an extensive 13-year background in professional wedding planning, Nancy LaTart combined her love for France and wedding planning by leading the Fête in France team. Nancy told us that she takes her role very seriously. She likens it to the role of a composer, who helps couples put together a beautiful piece. She expressed that the best wedding planners are those who look to customize weddings specifically to the couple. As a result, Fête in France ranks as one of the most successful wedding planners internationally.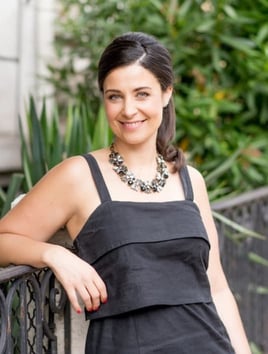 "Planning events is at the heart of what we do, and the part I really love is helping bridge the language and cultural gap between our couples' cultures and French culture. It's a great privilege – and responsibility – to help make their dream of a wedding in France a reality," Nancy said.
Although it's run by American natives, Fête in France strives to provide an authentic experience from the lens of France. For the team, it's more than just creating a wedding – the clients and guests want to explore the cuisine, culture, and romantic ambiance of France, so the team does just that. 
Nancy told us that a lot of the weddings organized are from historic venues, including the Abbey Hotel and the Loire Valley château. Couples have praised the team for helping them capture the authenticity of France in their weddings. 
"Fête in France was hands down the best decision we made. Any question, crazy idea, concern that I threw at them, they handled it all like a pro with grace and ease. They brought all my ideas to life and the entire weekend was just a dream," couple Emmie and Jon shared in a review. 
From Partial Planning to Full Planning
Fête in France offers a variety of different luxury wedding planning services for couples. The team understands how stressful weddings can be and works hard to handle all the logistical details. Fête in France is committed to guiding, advising, and supporting couples throughout the entire wedding planning process to better serve couples. 
The company's services include event design, planning, and production. Couples can choose between Full Planning services and Partial Planning services. Full Planning allows the wedding planner to work closely with the couple from the initial conversation to the moment they say "I do" at the altar. Partial Planning, on the other hand, is catered to help and support the happy couple on the day of the wedding. 
Nancy told us that most couples choose the Full Planning package as it allows the wedding planners to help throughout the process. She suggested that when wedding planners have more participation, they are capable of performing their best and getting great results. Regardless of which route couples choose, however, many have found that having a wedding planner by their side makes all the difference.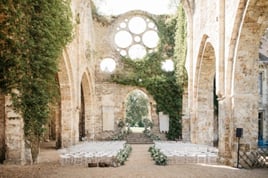 "We are very grateful to you for helping us make our wedding day so very special. From the music, flowers, ceremony (the order of service!) to the food, epic cake (even men were taking photos of it), table setting, logistics, to the fine details such as paper goods – everything was so well thought out and executed," said Clare in a review. 
The Fête in France team pioneered international wedding planning in one of Europe's most romantic destinations and thereby positioned itself as the go-to professionals to help elevate the couple's experience. Many couples express gratitude for the wedding planners who become their confidants and friends throughout the process. Nancy said that it feels rewarding to be a part of something so special for others. 
"It gives you the warm fuzzies," Nancy said. "It's a very different experience when you're working with a professional versus doing it yourself, and so I like that idea of being useful to people, not only with my expertise but in providing support and navigating cultural barriers."
Fête in France Can Make Your Dream Wedding Possible
It's safe to assume that Fête in France is the fairy Godmother that every person truly deserves. The company's approach is to allow the couple's celebrations to be a true expression of their tastes, preferences, and traditions. Wherever the location, the team is devoted to capturing what the couple wants for their big day. 
Fête in France is a beacon of light in many couples' wedding planning journeys and continues to pave the way for destination weddings that are authentic, memorable, and stress-free. Although the company is based in France, they have experience with event planning in Italy and Dubai where they have professional connections.
"The main thing is that if you're planning to do a destination wedding, whether it's with a wedding planner or not, you have to have a certain understanding that you won't have the same level of control as a local wedding. If you're able to integrate that into your mindset then you will overall have a much better experience planning the wedding," Nancy said. 
The company prides itself on being a vessel for people to connect in more ways than one. Fête in France aims to make couples happy by creating their dream wedding and connecting them with local vendors and venues. Nancy said that forming these relationships is one thing but maintaining them is important. Over the years as the Fête in France expands, it's expected that more relationships and connections will surface. 
We can expect more happy endings and "I do's" from Fête in France. Nancy told us that the vision for Fête in France in the future is to continue to remain a pivotal wedding planning service in France but open the door to building more relationships and exploring other parts of the world as well. 
"Now that borders are open, we're excited to see people again," Nany told us. "We hope that they make their way back to international destinations, whether it's for a wedding or for further travel."