The Scoop: The new year has made its grand entrance, and people from all over the globe have added health goals to their list of new year's resolutions. Singles can now optimize their health and wellness easily and strategically with help from Rootine, a personalized nutrition service with a community of leading experts on human performance. Rootine has what it takes to help singles win at health and dating.
The "New Year, New Me" phrase has taken full effect this January. In the new year, we often find ourselves encouraged to try new things and make new goals. We get rid of those old toxic exes and say hello to new exciting opportunities. 
The new year spirit is alive and well at Rootine, a company that aims to help members achieve optimal health and peak performance. Rootine's Head of Brand Lily Hecht-Leavitt said the company plans to gain insight into its members health data and expand partnerships to better serve the community in 2022.
Co-founder and CEO Rachel Sanders has personal experience dealing with stress and fatigue for years. She created Rootine alongside biotechnician and nutrigenetic expert Dr. Daniel Wallerstorfer, PhD to help find a solution for people who want to become the best version of themselves by improving their health.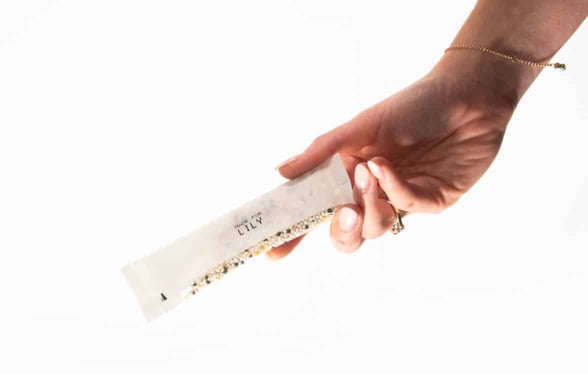 By recognizing the importance of self-care, Rootine has received a lot of positive feedback from members using the services. Most members see progress over the course of three months of being active, according to Rootine's member-reported data. Lily told us that "85% of members see improved health after using Rootine, 50% have more energy, 60% are managing stress better, and there's a positive impact across sleep, mood, and more."
The Rootine team encourages everyone to practice self-care. Self-care can be interpreted as eating properly, going to the gym, or simply taking the time to read a good book. Whatever that looks like for you, it's important to incorporate self-care into your daily life routine. 
Not practicing self-care makes it much more difficult for someone to properly date and invest in others. Self-care promotes a healthier lifestyle in all aspects of life, including mental and physical health, relationships, and work performance. 
Rootine's mission is to empower individuals to leverage their health data to achieve optimal health with precision nutrition. In 2022, Rootine will continue to advance product and software development, and progress in their member services. Singles can take advantage of such resources to aid them in becoming better partners for their loved ones. 
More Energy Equals More Dates
Most people have heard the motto "When you look good, you feel good." And you know what, it's absolutely true! Feeling more confident in yourself and having more energy can positively impact your dating life. If you find you're asking yourself questions like: Why am I not feeling in the mood to date? Or Why am I too tired to go out? You may be suffering from lack of energy. 
Being conscious of your daily nutritional intake is a step forward. The more energy you have, the more you're able to get out there and meet new people. The best dates typically involve strong connections and great conversations. But you can't manifest that if you don't have the energy to do so. To get the best results, you must be willing to present your best self.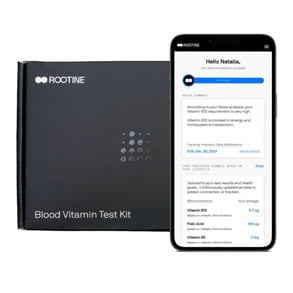 You aren't able to give what you don't have. Establishing a healthy nutritional balance can help with your performance as a lover, emotionally and even sexually. Your level of intimacy is determined by your energy level. Rootine has many resources that can boost individual performance, helping you stay energized throughout the day. 
Performing at your best starts with what you're putting into your body. Yes, that requires great discipline, knowing when to say yes to taking your vitamins and no to unnecessary fatty foods. The Rootine team prioritizes health and supports people who want to better themselves.
"What I put into my body every day matters when it comes to my work product, fitness gains, and the type of parent and partner I am able to be," Rachel said.  
But for some it may not be that easy. That is why Rootine offers personalized formulas for each member based on members health data: blood, DNA, and lifestyle. That way, members can feel comfortable knowing that they have support every step of the way. Discipline may not be achievable overnight, but with a team full of support it's not impossible. 
Finding New Ways to Unlock Real-World Benefits
It is safe to say that the world is experiencing a shortage of adequate nutritious food. Unhealthy foods are becoming more accessible than ever and finding a healthier alternative may not be affordable to everyone. 
With the help from advanced technology, Rootine has created personalized nutrition formulas that are cost-efficient for all members. For some, having such resources was nonexistent before Rootine was established. 
Dr. Javier Diaz, PharmD, and one of Rootine's clinical advisors, shared in a testimonial, "It's great to see what Rootine is accomplishing by bringing personalized nutrition services to the world. Just a few years ago, this level of testing and bespoke plan of action would cost many thousands of dollars. This is a huge step forward."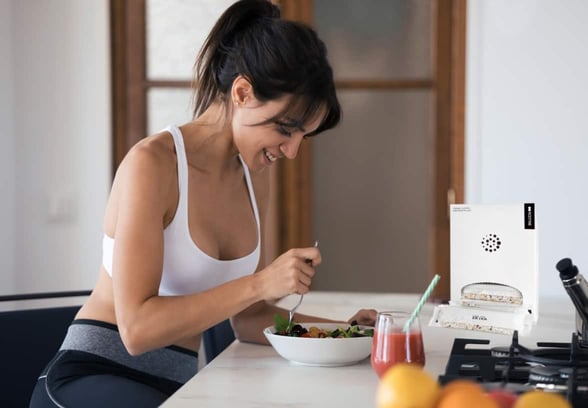 Maintaining good health and an active dating life can be a challenge in itself. But Rootine members can lean on each other to alleviate their stress and loneliness. Rootine is building an engaged community of over 1,500 individuals who are looking to meet like-minded people interested in NFT, health, fitness, and technology. The Rootine team partnered with health experts to spearhead the first health and wellness NFT project: Apex Optimizers.  
Holders unlock access to an array of benefits that can assist them in achieving a healthier lifestyle . Apex Optimizer holders share similar health and human performance goals helping members with sleep, nutrition, fitness, mental clarity and more. 
According to the Rootine team, "Apex Optimizer unlocks benefits such as product drops and discounts to top health brands, access to pro athletes and health experts, giveaways, virtual and in-person wellness experiences and a community of health enthusiasts."
Health-conscious individuals can join this community, meet like-minded people, and bring more energy to their date nights. 
Rootine's Guide to Improve Your Mind, Body, and Soul
In a nutshell, Rootine helps routines. The goal is to discover feasible healthy routines that benefit your overall mind and body. Rootine's three-month subscription includes at-home blood testing every quarter.
But how does it work? It's quite simple. In just under five minutes of testing, Rootine helps members identify and address their key nutritional weaknesses and give them the necessary tools to find a healthy solution. "Our tools make it easy for you to biohack your cellular health and fast-track your health and wellness goals," Lily said. 
Rootine has made inroads in the over-30 crowd, but it can tailor to anyone seeking to improve their overall health. Rootine discovers what works and what doesn't work for each member from professional athletes to hard-working physicians. 
"Started Rootine because my recovery was poor. Nutrition has always been interesting to me but frankly I'm too busy to dive into the research and figure out what works and what doesn't. With Rootine I know I'm getting what I need, and recovery is much improved," writes Richard Marton, PHDC and Business Owner, in a testimonial. 
Nourishing your mind, body, and soul can create a strong foundation for a healthy relationship. Every relationship requires a healthy routine of some sort whether that's cooking healthy meals together or going to the gym together. Incorporating healthy routines in your dating life allows for couples to connect on a deeper emotional level. Rootine continues to prove that, by providing the right resources, members can achieve proper nutrition and be the best version of themselves.