The Scoop: Of all the elements to consider when planning a wedding, choosing a photographer to commemorate the experience may be one of the most important. After all, photos can make those special moments last a lifetime as they are passed on through generations. Plus, getting a shot of your crazy uncle breaking it down on the dance floor is pretty fun. North Carolina photographer Brian Mullins has plenty of experience and skill for capturing just those kinds of moments — and turning them into lifelong keepsakes.
From the proposal down to the special day itself, the process of wedding planning involves an incredible number of decisions. Decisions on the venue, catering, florals, music, and attire, among many other aspects, all need to be set in stone long before the wedding. Not only that, but everyone involved in the decision-making tend to have their own vision or opinion about how things should be carried out. 
If you and your significant other are in the midst of this wild undertaking, you likely know some of the major choices you'll soon be making. Selecting the best fitting tuxedo or the most suitable color scheme is important, sure, but there is certainly a "bigger picture" to it all. Weddings are about celebrating with the ones you love, and making memories together — and those memories are hard to remember without photographs. 
Choosing a suitable wedding photographer for your big day is one of the most crucial choices you'll make during the planning process, and can impact so much of how the celebration unfolds. Are the photographers experienced, talented, great with editing, and able to think on their feet to capture those moments others may not catch? Beyond that, are they personable and caring enough to truly meet all of your and your future spouse's needs?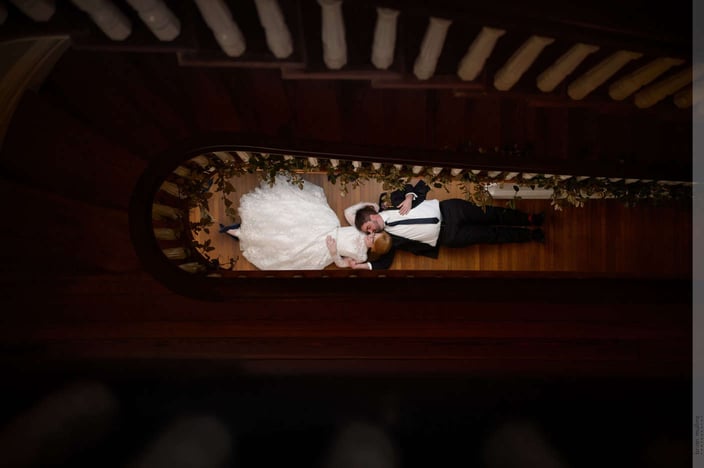 All of these elements come together in a beautiful way when you choose a well-rounded and passionate person to shoot your wedding photos. Just take it from Brian Mullins, an experienced wedding photographer in North Carolina. 
Throughout his career as a photographer, Brian has encountered many beautiful love stories and significant moments between couples and their families — and he has plenty of advice to offer when it comes to choosing the right photographer for your special day. 
A Diverse Background of Experience Informs His Style
When you begin the search for a great wedding photographer, you should typically keep in mind a few things. Aside from cost, sifting through a wedding photographer's digital portfolio can help you get a sense of their style, how they work with family and friends throughout the wedding day, and even the overall mood they set with lighting and editing.
A simple Google search can yield decent results when you're just starting out, but a website or search engine can only reveal so much about a person and their work. Skilled wedding photographers like Brian Mullins really shine when they've built up a range of experience through a long and diverse career.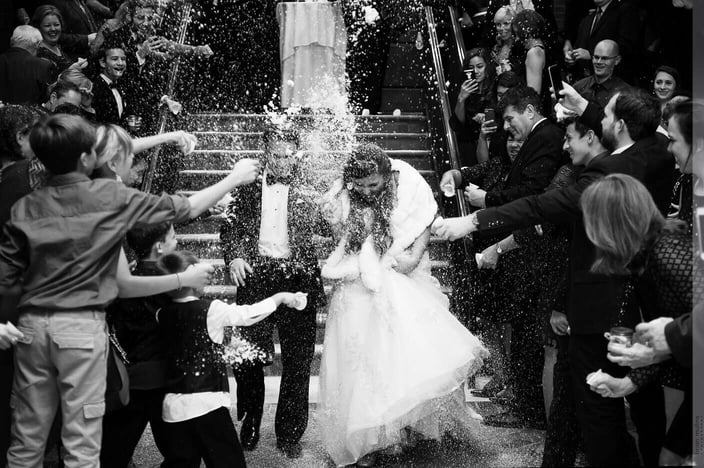 Brian was first introduced to the new world of digital photography after his interest in filmmaking was sparked and he began to learn the ins and outs of the technology. While filmmaking was his original passion, he quickly realized that the innovation of digital cameras would make photography a much better path to take. 
Once a friend (and the photographer of his own wedding) helped him quickly learn the ropes, Brian said that he was hooked. "I fell in love with shooting stills because I could rely really easily on motion. Film is a lot more intensive than just having one frame and altering what you've seen in a moment. That's why I really fell in love with [photography]."
From there, Brian said he honed his professional photography skills by shooting anything from pet photos, to high school students, to food. Once he ventured into taking wedding photos, he said he truly fell in love with the craft — and took inspiration from everything he had learned thus far. 
"Some of the inspiration really comes from cinematography. That's where a lot of the heavy lighting work that I do is really coming from. How do you set those scenes and cinematography? It doesn't always have to be this really heavy, forceful, directional light. Sometimes you want a little more area, just a little less atmosphere, if you will."
People Are The Focus, In and Out of the Lens
Even if you live in a small city, there are bound to be a lot of popular and in-demand local photographers. They may have flashy Instagrams, fancy portfolio websites, and seem to be booked out until next year. While this could definitely speak to their talent, there is also something to be said for how trends come and go — especially in wedding photography.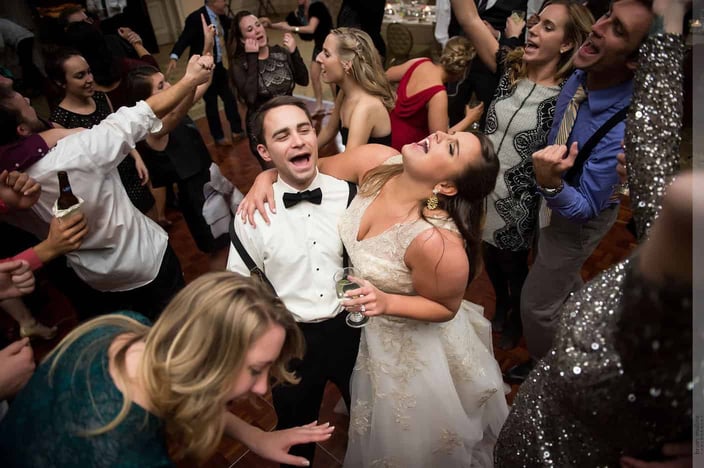 Deciding to hire an über flashy photographer (no pun intended) in your area isn't necessarily a bad thing. But if you choose them because they're highly acclaimed and not because you find that they understand your needs and will be a welcome, friendly addition to your big day, you may come to regret the decision. 
A professional like Brian Mullins is a fantastic option if you're looking for someone who knows what they're doing and does it well. In addition to drawing on his extensive background working with all kinds of subjects and his genuine passion for the art of wedding photography, Brian will also form a relationship with you and your betrothed to give you the best possible results. 
Brian said what he truly most enjoys from wedding shoots are the moments he gets to share with the people he serves.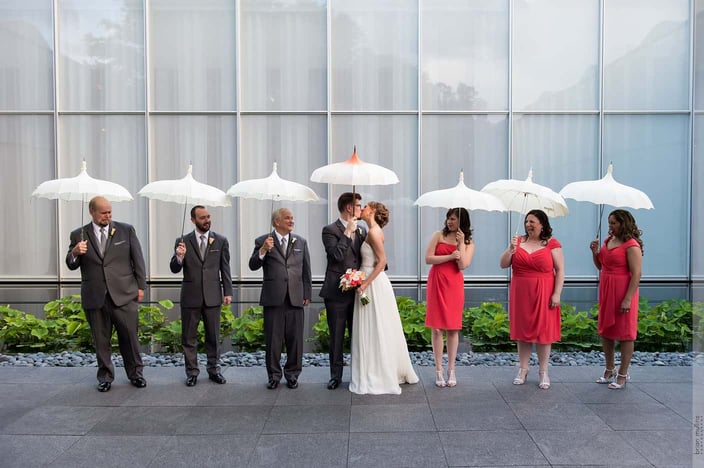 "[My favorite part] is always great clients. When a client says 'Go full Brian', I'm like, 'Sweet, we're going to have a lot of fun'. And we're going to do some crazy stuff… I want it to be genuine. I care about the interactions they have. That gives me a more natural feeling. I just want it to be well-lit, mutual moments."
Genuine Camaraderie Leads to Spectacular Shots
As with any vendor you contract for your wedding, hiring friendly and caring people can lead to the best results whether they're the caterers or the bakery creating your wedding cake. When you form genuine working relationships with the people who will serve you during your wedding, it's easier to relax and enjoy the celebration with family and friends. 
Brian said that making sure you hire someone you truly get along with would be the best advice he would give to couples looking for their perfect photographer. While there's no need to swap Snapchats or become besties afterward, it's still a really good idea to ensure that you'll enjoy having the photographer as an addition to your wedding day.
"If we're gonna get along, then the camera disappears. And the camera is the worst device in the world for wedding photography, because it gets in-between us," Brian said. "I don't need to be your friend. But we do need to get along, and you need to trust me. I need to trust you. I need to trust that if you're not feeling something, you're going to tell me, because I might be able to fix it. I'm going to really do some cool stuff and, and know that I'm going to deliver your day. If you're nervous the entire day about what I'm doing, the photos are gross."
Brian said he has shared many special moments with his own clients. One in particular occurred years after a wedding he shot. A bride had called to inquire about the photos he had shot of her and her father during her wedding years prior. When Brian asked about the particular photo, the woman explained that her father had just passed away and that she wanted to print and display the wedding photo at his funeral. 
"It kind of brings up the responsibility part of what I do. And it's not just always 'go all in and party. Let's do this.' [Rather], get some historical stuff here, just in case we ever need it."