The Scoop: Businesses need captivating logos and branding to represent their identity and vision, but communicating their unique needs with design agencies and freelancers is often frustrating and slow. Logoworks, launched in 2001, is an innovative online graphic design company that prioritizes the logo design needs of any business, including dating coaches and matchmakers. Clients team with project managers and hand-selected designers who specialize in a range of print and digital brand solutions. By working with partners to provide other services, Logoworks has pioneered a design experience that guarantees satisfaction and stays invested in the success of businesses.
A logo does more than simply communicate a brand identity; it gives customers an immediate impression of a company while subtly conveying everything from reliability to product quality. That's why one of the first things on any budding entrepreneur's mind is commissioning a logo that will relay a vision and attract customers.
But when business owners devote vital resources to a logo design that doesn't end up matching their vision — or budget — it can be a frustrating experience. Requesting revisions or switching to another company means even more wasted time and money.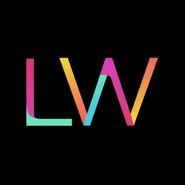 That was the same frustration that led Morgan Lynch, then the head of marketing for a small software company, to launch Logoworks in 2001.
Tasked with securing a new logo for his company, Morgan reached out to a local design agency. After two months — and a few thousand dollars — Morgan still didn't have the logo his company wanted. Instead of chalking it up as bad experience, Morgan decided to fix the problem by leaving his marketing career and creating his own vision of what a logo design business should be.
"The overarching idea here is: Do what's right for the client,'" said Toufan Rahimpour, COO of Logoworks. "We want our customers to succeed, and we want their businesses to do well. That's the mission that's guided us."
Over the last 17 years, Logoworks has lived up to that mission, helping more than 70,000 businesses, including those in the dating industry, create the brand identity they need to succeed.
Project Managers Focused on Meeting SMB Needs
The majority of Logoworks' business comes from small businesses that are only days, weeks, or months old. For a small business owner without an understanding of graphic design, the process of communicating ideas directly to a designer can be challenging. Meanwhile, many designers dislike managing projects and dealing directly with clients.
Logoworks addresses this disconnect by providing a personal project manager as the link between SMBs and designers. The project manager, who is assigned to each client based on industry knowledge and experience, reviews the company's desired project and contacts the client to discuss any clarifications or corrections.
"Based on the industry, the project, and the business, project managers know the right questions to ask," Toufan said.
In this way, project managers, not designers, are ultimately responsible for seeing each client through the process and ensuring their satisfaction. The process includes selecting the right freelance designer — or designers — for each business, reviewing the work with the client, and acting as a liaison between the two for any revisions.
"We tell our designers they don't have to worry about any of the project management; we'll make sure the creative brief is clear, all they need to worry about is the design — and they love it." — Toufan Rahimpour, COO of Logoworks
"There's the project management skill set — getting the right information from the client and maintaining that relationship. Then there's the designer skill set — converting that information into a design that represents the business," Toufan said. "We tell our designers they don't have to worry about any of the project management; we'll make sure the creative brief is clear, all they need to worry about is the design — and they love it."
Logoworks designers have an average of 10 years of experience and are hand-selected by the company's creative director — only the top 5% of applicants are asked to join Logoworks' design community. Since designers may have more experience in a particular industry or vertical than another, they're assigned to projects based on their fit with the client's needs. Logoworks also does its best to match clients with the same designer they've worked with in the past to maintain continuity and satisfaction.
Although Logoworks has experimented with providing new businesses with other startup needs, like incorporation, web hosting, SEO, or planning software, the company decided to keep its focus on design.
"We decided to be really good at design and let the other guys be really good at what they do. It makes it easier for our team because they just need to focus on the design aspects," Toufan said.
Logoworks provides its clients with referrals to trusted partners who can provide other business solutions — whether telecom, hosting, software, or financial services. Those referrals further distinguish Logoworks as a company that provides a more comprehensive level of service to small businesses than a typical design agency.
Fast, Affordable Solutions for Digital and Print Branding
Unlike the two-month experience that led Morgan Lynch to start the company, business owners can expect fast, personalized service from Logoworks. Logo designs are completed and delivered within three days, and the typical project is satisfactorily completed after minor revisions.
The Logoworks process begins with a client selecting a project and filling out a detailed creative brief for the project manager to review and assign to a designer. For logos, the number of designers, concepts, and built-in revisions is determined by the pricing model the client chooses — silver, gold, or platinum.
"We have them choose one design they like the most, and we iterate from that design. When customers like more than one design, we'll try to incorporate elements from all of them," Toufan said.
If a client doesn't like any of the designs, Logoworks stands by its satisfaction guarantee. The project manager will get more feedback, and the design process will start over. If a client chooses not to continue the project, Logoworks will issue a complete refund.
In addition to designing business logos, Logoworks can help SMBs with a variety of other digital and print projects, including websites, banners, billboards, business cards, and even take-out menus — among many others. After selecting a project, clients are prompted to choose a package level that meets their needs. For example, if a business wants to create a website, projects range from standard websites to e-commerce sites. All projects are transparently priced and include clear descriptions of the products and service level they provide.
By meeting the need for fast, affordable, and high-quality branding materials in both digital and print formats, Logoworks is helping businesses of all sizes and budgets spread their influence and grow their customer base.
Promoting a Culture of Treating Designers Ethically and Celebrating Customer Success
Logoworks is invested in the success of its clients, and was founded with the purpose of providing a design agency model that understands what small businesses need. But the company also prides itself on a culture that aims to treat designers with the professionalism they deserve.
It's done this most notably by setting up a compensation model that is diametrically opposed to the design contests used by many other logo sites.
"We don't think design contests are ethical," Toufan said. "All these companies are profiting from free labor, and it's turning design away from being a skilled, professional service."
Logoworks pays all of its designers for the work they do — regardless of whether the client chooses their logo. And instead of receiving a bonus when a client selects their logo, designers are given more work.
Treating designers equitably also leads to higher quality work and more satisfied customers — which is where Logoworks derives its own satisfaction as a business. Logoworks enjoys following up with clients after projects to learn how its logos are helping small businesses grow and succeed.
"The fun part about this job is that everybody has a story, and that's what makes it exciting. A recent client was a 65-year-old woman who had always wanted to own a hair salon," Toufan said. "Even though she's retired, she's finally doing it. We're helping her achieve a dream she's had for 60 years, so that's uplifting and empowering."
Logoworks has designated a channel of its internal communication system, dubbed the "rooting channel," where it recognizes client success stories.
"I think that's what keeps us really motivated — knowing we're helping people achieve their dreams," Toufan said.
Investing in New Platforms to Benefit More Businesses
Logoworks was born out of a desire to provide a faster, more affordable, and more satisfactory logo design experience for small businesses. After 17 years, more than 70,000 satisfied clients, and more than 300,000 logo designs, its leadership continues to take steps that reflect the mission of doing what's right for its predominantly small business clients.
Dedicated to helping small businesses access the branding and advertising solutions they need to prosper, Logoworks is launching a white-label platform that will allow small business consultants to offer Logoworks design services directly to their own clients.
"We do the fulfillment of the logo service, but they manage the whole thing. While we only have conversations with our customers about incorporation, they'll file the paperwork for them," Toufan said. "So in the end, the client gets both incorporation services and a logo."
Although it was a hard decision to support a new business model that moves away from the direct relationship with clients — who may never know they're getting a Logoworks design — ultimately it came back to Logoworks' mission.
"It comes back to our mission of to do what's right for the client," Toufan said. "The client is the end user, we think this gives them the best experience."