The Scoop: Freeletics offers an advanced digital workout coach and nutrition guide to help people get healthy on their terms. The app's Training Journey includes tailored exercises and nutrition plans that can adapt to any schedule. The AI-powered fitness program has motivated over 53 million members to reach personal health goals ranging from losing weight to building muscle. By achieving greater physical fitness, a single person can improve their lives in many ways, including having more confidence in dating and relationships.
When you start taking care of yourself, you start a chain reaction of positivity. You feel better, you look better, and you can even attract better. Singles can tell when you feel confident in yourself, and that's a highly attractive quality, no matter what your age or fitness level.
If you want to up your dating game, you may want to think about upping your fitness game and health regimen as well.
Freeletics can help you become your best self with its digital nutrition app and a convenient workout session that works with your schedule. These great features support people's fitness goals and ultimately lead to a more positive self-image and more attractive self-improvement.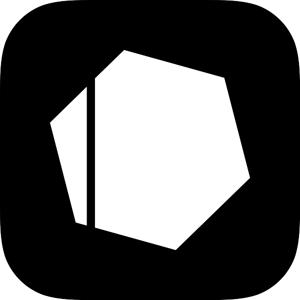 One of the main components of self-care is your diet. The Freeletics digital nutrition coach guides people to eat well so that they look and feel well. This great app creates meal plans tailored to individual needs. It includes foodie-grade recipes to help you eat clean and healthy. Its meal plans are beneficial to your body and can support goals for weight loss, muscle gain, and overall health improvement.
Another advantage of using this nutrition app is that it tracks your progress and adapts to your eating habits. That way, you stay motivated to eat clean nutritious food.
Some real-life examples can show how effective Freeletics can be. Andi J. said he gained 30 pounds of muscle mass after going through the program. Another Freeletics fan named Felicitas W. said she lost weight (about 22 pounds) and no longer feels addicted to sugar.
Both these individuals wrote reviews giving credit to the Freeletics app for helping them achieve their fitness goals. The app acts as a nutritionist and personal trainer on demand.
Freeletics is a strong AI-powered ally for people who want to get healthy. The team told us, "We strongly believe that everyone has the potential to shape their life, reach their goals, and become the best they can be – and we will help them on that journey."
Digital Nutrition Experts Offer Guidance
Don't have time to do a long workout session? Don't worry Freeletics can adjust to your time and intensity to help you stay motivated and finish the day's fitness goal. In our modern world we are so consumed by our daily activities that we almost never have time to complete a long workout session. But now thanks to apps like the Freeletics coaching program you can customize the time and intensity to integrate your training into your busy schedule.
Your Freeletics Coach will create your Training Journey according to your schedule and preferences, so you don't have to worry about missing a session. The flexible scheduling will allow you to stay on top of your fitness regimen and make progress toward your goals.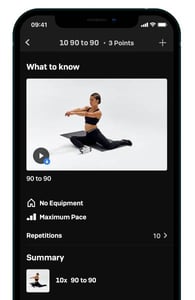 Working out in small sessions helps individuals and couples stay motivated and meet fitness goals in a way that is sustainable. This can be a small but effective contribution to maintaining self-care and self-improvement. It's also a fantastic feature for those couples who are busy because it will not only help them spend time together working out but also reach their goals to look and feel attractive for their partner. Another great feature about this app is that the intensity of the training session can also be adjusted according to user preferences.
According to Hermann Aulinger, Spokesperson & Senior Corporate Communications Manager of Freeletics, "If a workout doesn't match the situation on a particular day, the Adapt Session feature allows users to tell the Coach if they are too sore, need to train quietly, can't run, have no equipment or too little space for the prescribed workout, or just want something different. They will then get another personalized workout that fits their needs on that day."
The Freeletics Coaching program has ambassadors around the world. The company has built a community of over 50 million users of all ages, making it one of the biggest workout apps in the world. With so many active members and a digital nutrition coach behind them, new members don't have to feel alone in their health and fitness journey.
"Powerful technology allows us to know the weight you're lifting, to track your exercises, count your repetitions, score your range of motion, and provide real-time feedback," Hermann explained. "Everything for a seamless, cutting-edge user experience."
The Freeletics program can adjust to meet any person's needs and help create a plan to become healthier, happier, and more attractive — one workout at a time.
Convenient Workout Sessions Work With Your Schedule
Freeletics has been designed to give users the results they want, and it can lead to life-changing transformations when users commit to the program. Today, Freeletics is the leading provider of AI-based fitness and lifestyle coaching, guiding millions of users along a path of holistic health and fitness.
The Freeletics team said, "We strongly believe that everyone has the potential to shape their life, reach their goals, and become the best they can be – and the fitness app will help them on that journey."
A 24-year-old man from Germany said Freeletics motivated him to reach his fitness goals. "When I finished the first 15 weeks and saw what I had achieved, I knew I could reach any goal in my life with the right mindset," he said. "As I learned how to push my body to achieve results, I also learned how to push my mind."
A Brazilian mother named Ana said she broke up her sedentary routine with the help of Freeletics. "I never imagined that after 35 years and two children, I would achieve my best physical form and even wear clothes I haven't worn since I was fourteen!"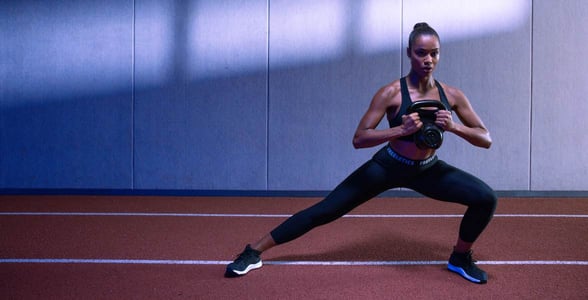 A 26-year-old named Julian said his physical transformation went beyond his expectations. "Initially, when I looked in the mirror, I couldn't believe it," he said. "Just a few months ago, I had looked at others and thought 'Wow! What they have achieved is just great!' – I thought I could never do that. And now, all of a sudden, other people say exactly these words to me. Incredible doesn't even cover it."
"My new life is amazing," Seanna from Scotland said in a Freeletics testimonial. "I'm so happy and confident. In my eyes, there is nothing I can't do anymore. Freeletics is an amazing thing. It was my chance. My opportunity. And the thing that saved me from living a life I knew was below my capabilities."
Whether you're motivated to become healthier, more athletic, or more physically attractive, Freeletics coaching programs can fit into your lifestyle and help you become the best version of yourself.
Equipped with a digital nutrition coach and adaptable workout plan, the coaching program tailors itself to help people change their diet and fitness for the better. Taken as a whole, Freeletics is one of the best fitness and lifestyle coaching apps for any type of Training Journey, and its regimens could result in self-improvement that impresses your next date.
Freeletics: Building Self-Esteem Step by Step
Everyone wants to be good-looking, confident, and live a healthy and happy lifestyle without spending too much. Freeletics  will enable you to attain all of that for an affordable price.
The program caters to people of all fitness levels, from beginners to advanced. The coach will assess the feedback given by the user and will develop a training plan that's ideal for your body. So, if you're looking to improve your self-care routine and see amazing transformations to your physique either for yourself or to impress someone else, then download this great app and join a community of people who are on the same journey as you.
Soon you will notice significant changes to your physical health, which can positively influence your mental health as well. If you allow Freeletics coaches to motivate and train you, the results will be worth the effort when a more fit and confident version of yourself enters the dating scene.
"If you are looking for a solution that helps you change your lifestyle for the better, find a healthy and sustainable fitness routine and join a worldwide community of like-minded people, Freeletics is the way," Hermann said. "You´ll get the coach for the price of a cup of coffee a week."