The Scoop: The app TV Time was developed to help people connect with partners and dates through a shared love of television. With TV Time, users can find common ground with fellow TV fans, broaden their viewing horizons, and keep a record of all the shows they've watched. Who knows, maybe you and your partner will find a new favorite show!
Watching TV is, for many families, a time for bonding. TV inspires discussion and helps you find common ground with others — so an app that fosters communication around TV makes sense in today's busy programming schedule. 
Maren Ziobrowski's team at TV Time created the app to help you keep track of the shows you're watching and to connect you to fans of the show. TV Time allows you to add friends from your contacts, Facebook, and Twitter. 
The app allows you to engage in comments, rate shows on a scale of five stars or with emojis, and to vote for the programs you like and those you don't. The app also helps you build a log of all the shows you've watched and your thoughts on them. The best part? It's spoiler-protected, so you can feel free to engage in discourse on shows that aired years ago without stumbling upon a major spoiler. The app facilitates connection among its 26 million registered users, and it can help you find common ground with a date or a partner. 
TV Time Helps You Understand Your TV Taste 
There's nothing more awkward than being on a first date and scrambling to figure out what your common interests are. Your date will ask you what your favorite TV show is, and your mind goes blank. Is it too embarrassing to admit to watching "Love Island"? Will your date interpret a love of "Criminal Minds" as a weird interest in serial killers? Will answering that "Friends" is your favorite TV show make you seem boring? 
TV Time can give you a way to avoid these anxieties by helping you compile a list of your favorite shows. The next time someone asks you which shows you like, all you have to do is recall your profile on TV Time, where you've already selected and reviewed your favorite show.  Now you have an insightful and justifiable explanation for why you're completely obsessed with reality TV dating game "Too Hot to Handle."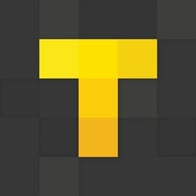 Someone's favorite shows can help you understand the type of person they are. You can tell a lot about someone from their list of TV favorites, including their age, sense of humor, and general taste. All of this is helpful to know when you're thinking about embarking on a relationship together. 
TV Time also broadens your horizons based on your favorite shows. The app provides show recommendations by analyzing your engagement and the interests of other users with similar viewing patterns. TV Time allows you to fine-tune your TV taste with a discover feed that includes the app's recommendations. Scroll further, and you'll find trending shows and movies based on user engagement, so you can stay up to date on the hottest shows. 
Once you've selected a show to watch from the app's helpful recommendations, you can communicate with other users about the show. Debate show theories, discuss favorite moments, and fangirl over characters; TV Time allows you to talk about TV however you want. 
TV Time Makes Watching TV a Bonding Experience 
If you're like me and you grow obsessed with shows 10 years after the rest of the world does, TV Time lets you engage in conversations about the show as if it were still on air. "I just watched the Leftovers," Maren said, "And the show ended six years ago. It was one of those things where I felt like I still had someone to talk to in the comments." If only I'd known about TV time last year when I was consumed by the television series "Breaking Bad" when the rest of the world had moved on! 
"You felt like you were doing this thing together even though you don't know these people," Maren said about discussing shows with strangers online. The app pushes you to connect with others through something far less superficial than just their instagram feed by forging bonds around shared interests.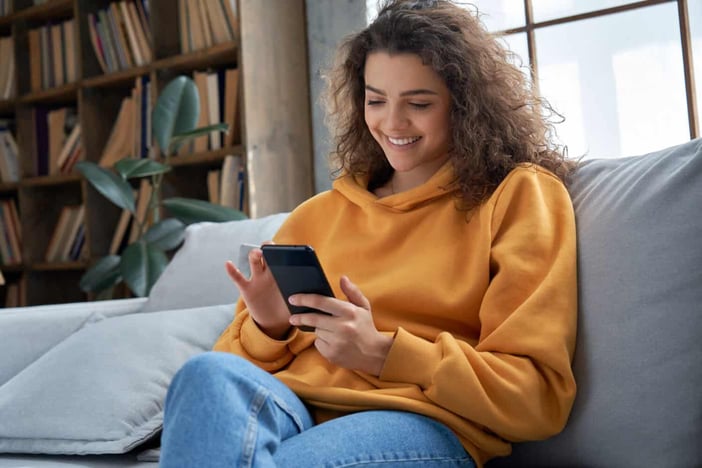 TV Time also exposes you to media you wouldn't usually consume. You may find that deep cut animes you've never heard of are trending on the app because of viewing patterns across the world. You could get hooked on a Spanish soap opera you wouldn't have discovered without TV Time's recommendation carousel. "[TV Time] exposes you to a broader set of content," Maren said. "And then you have the ability to search for everything by genre." As with shows that aired 10 years ago, you have the opportunity to engage in dialogue with other users about shows airing overseas. 
Discovering a new show together can be a bonding experience for you and your partner, even if that show is unpopular in the mainstream or it aired years ago. It feels like an experience exclusive to the two of you, and you can have something special to do together when you get home. 
Cohabiting is Easy With TV Time
The app is great for couples who want to avoid the nightly debate over which show to watch. Sitcom or drama? Reality TV or comedy? TV Time can absolve you of these choices by helping you create watch lists curated to specific circumstances. Maren, for instance, has a TV show list created specifically for when she goes home to visit her mom.  "Whether you are cohabiting or just getting to know each other, you can create a custom list… and then you guys can decide what shows and movies you want to watch this year," Maren said.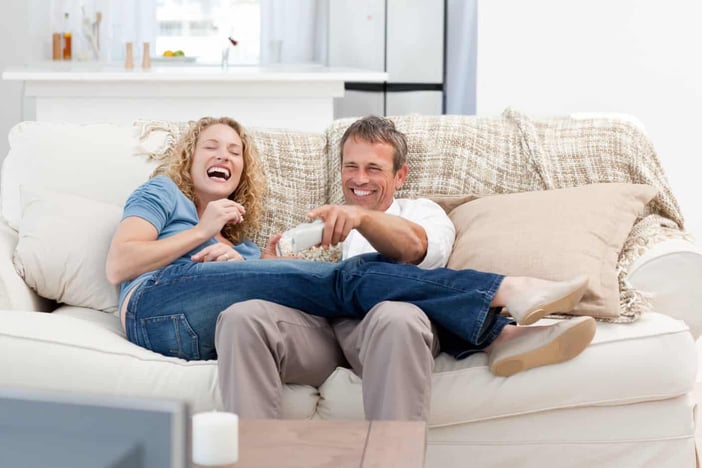 Best of all, the app is always evolving. It's been around for 12 years, and the team is about to release a newer version, with an updated, modern look and 20 new features, including updated widgets for iOS and more information about show statistics. "For example, I've spent six months, 21 days and 11 hours watching TV," Maren said about what the app can tell users about their viewing patterns. "It's a fun way to be competitive." With the new update, users will also be able to customize the artwork in the app to make it feel more personal. 
TV Time's new features turn TV watching into a competition and add options to make the app truly yours, which can make TV more than an end-of-the-night activity. It's an opportunity to bond with your partner and learn more about each other through your viewing preferences. That means you'll never be at a loss for what to watch.