The Scoop: Many couples want to mix it up with their date ideas, but struggle to find unique and affordable options. Luckily, couples in the Boston area need to look no further than The Museum Of Bad Art. MoBA recently reopened inside Dorchester Brewing Company Tap Room, where viewers can check out 40 bad art pieces for free. MOBA is a great option for an eccentric date activity.
Going out for a date should be a fun and positive experience. Not only do couples get to share company with their romantic partner or partner-to-be, they also get time to participate in an exciting activity. Whether they try a new restaurant, go see a movie, or grab a drink, dates allow couples and singles alike to get away from the slog of their day-to-day work and have a good time.
But for those who go on dates frequently or simply tire of the same old activities, coming up with something interesting to do on a date can be hard. That's where the The Museum Of Bad Art comes into the picture. For anyone in the Boston area looking to take their partner on a fun, silly, and inexpensive date, MOBA is there to help.
Since 1993, the Museum Of Bad Art has collected and exhibited art found in yard sales, thrift stores, and even sidewalk trash. Unlike a regular museum, MOBA is concerned not with finding the best art, but the most compellingly bad art. MOBA offers viewers a fun, light-hearted museum experience for free.
MOBA's permanent location in Somerville, Massachusetts, closed down at the start of the COVID-19 pandemic, leaving enthusiasts unable to consistently view the museum's art in person. But thankfully, MOBA has finally reopened, this time at the Dorchester Brewing Company Tap Room in Boston. Bad art connoisseurs are welcome to check out MOBA's exhibit during the tap room's regular business hours.The new gallery inside of Dorchester Brewing Company will display about 40 pictures from MOBA's collection of over 800 pieces.
Couples should consider checking out MOBA on their next date, whether it's the first or the 30th. They'll find art that inspires laughter, conversation, and entertainment like no other museum around. 
A Museum Date, Minus the Pressure
Going to a museum for a date is a great way to impress your partner. It shows effort, class, and taste. It's a great way to learn about your date's opinions and compare them with your own.
But at the same time, a high-brow establishment can be intimidating on a first date with a potential match. You may struggle to discuss the art that you see at the same level of intellect as your partner, or even to remain interested in the high-brow work. Depending on the size of the museum, it could also get tiring to stay engaged for the entire visit. 
At MOBA, you and your date can enjoy the museum experience without the added pressure of going to a fancy exhibition hall. You don't need to worry whether you sound intelligent when you're talking about the art in the exhibit. Everything at MOBA is meant to be taken lightly and enjoyed freely, without much attention paid to the depth of meaning in the art. If you want to try to understand the artists' intentions you're welcome to do so, but it certainly isn't required!

Dates shouldn't be boring. They're part of your social life. Ideally, you should be able to let loose a bit, even if you're nervous about making a good first impression. When you go on a date at MOBA, you can get to know your partner and laugh while doing it. You can see if you have similar senses of humor, or even discuss any art that you create as a hobby. 
While a traditional museum date can be a great way to get to know your partner, many couples have been to plenty of traditional museums in their lifetime. It's far less likely, though, that they have been to a bad art experience. By taking them to this outside-the-box date, you'll set yourself apart as a partner and show them a fun time they'll truly enjoy.
Grab a Beer in an Artsy Background
Perhaps the most common date activity is going to get drinks at a bar. It's a convenient, inexpensive, and potentially quick way to get a read on whether you and your date would make a good match. But grabbing drinks on a date can feel somewhat boring or overdone. The experience can often be forgettable, especially if your date isn't immediately smitten. When couples go to MOBA at Dorchester Brewing Co., though, the entire experience of getting drinks is elevated.
Checking out the Museum Of Bad Art would be fun anywhere, but in its new location at the Dorchester Brewing Company Tap Room, the experience couldn't get any better — especially for a date. Couples will enjoy viewing the art as they sip the excellent beers on tap. For those who aren't huge beer drinkers, Dorchester Brewing Co. offers house-made craft seltzers, cider & wine as well, and food onsite from its partner, M&M BBQ.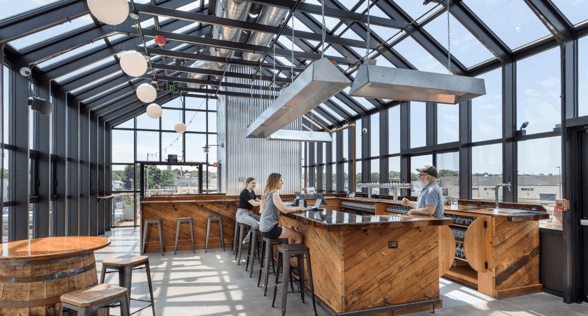 With MOBA present, going to Dorchester Brewing Co. really is the perfect, well-rounded date. Couples will get to experience the classic date option of grabbing drinks and a bite, with the added fun of artwork in the background. The art can provide some conversation and lightheartedness to the experience, while the barroom essence of the date can give it a flirty vibe, as well as a place to sit. 
Viewing the gallery is totally free, which makes MOBA a wonderfully accessible date for any couple. But if you still want to spend a bit of money on your partner, it's totally easy and affordable to buy them a beer onsite. Even if you only spend $15 on the date, the effort you put in will make it feel like you spent $200. 
Have a Date You'll Remember at the Museum Of Bad Art
Choosing a thoughtful date activity is a great way to make a positive first impression or show a long-term partner that you care. By taking your partner to visit the Museum Of Bad Art Dorchester Brewing Co., you'll give them a great time at very little cost. 
The location of your date plays an important part in setting the tone of your time together. Going to an expensive dinner may get your partner thinking about serious commitment, watching a romantic movie may make them feel especially loving, and participating in an adventurous sport may have them ready to take a risk. By taking your partner to MOBA, you set the tone for the evening so that you are both ready to have fun, to laugh, and to connect in a light-hearted way.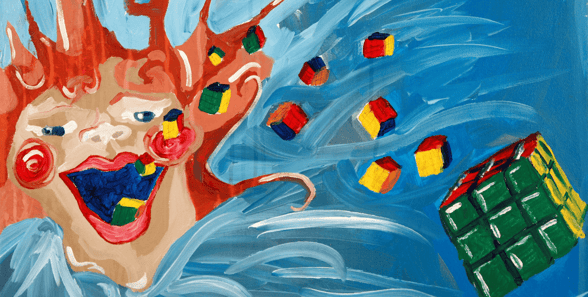 Your partner should be there for the serious parts of life. You should be able to rely on each other emotionally, intellectually, and even financially or spiritually. But it's also important that you find a friend in the person who you love. It isn't enough to remain strong together through hardship; you also need to enjoy each other's company when times are good. That's why it's so important to take the time to understand your partner's humor, opinions, and ways of thinking about the mundane. 
With a date at the Museum Of Bad Art, you'll get to understand your partner's thoughts on works that aren't seen as objectively good or worthy of merit. You may even learn that they genuinely like something others would see as an object of ridicule. On such a unique date, you'll learn what makes your partner unique. 
Amidst the horribly bad art, you may even find love.