The Scoop: Lift Our Voices is a non-profit organization founded by Julie Roginsky and Gretchen Carlson, who are survivors of workplace sexual harassment. The organization works to combat workplace toxicity by making sure employees are informed about their rights while working within the legal system to make changes. Lift Our Voices has led two landmark federal bills, called the Ending Forced Arbitration for Sexual Assault and Sexual Harassment Act and The Speak Out Act, respectively. The non-profit continues to advocate for survivors and make workplaces more equitable spaces.
In 2006, Tarana Burke used the phrase "Me Too" for the first time in a post on MySpace. Tarana is a sexual assault survivor and activist who used this now-iconic phrase first in her work with young Black women who are survivors of sexual assault and rape. It was a way of showing solidarity, support, and understanding.
Eleven years later, the phrase went viral as a hashtag after actress Alyssa Milano tweeted a message encouraging women to come forward if they had experienced sexual harassment or assault in the workplace with the hashtag #metoo. In the subsequent weeks, A-list celebrities began coming forward as survivors of sexual harassment, assault, or rape.
#MeToo was a cultural shift that exposed deep flaws in nearly every industry. From Hollywood to Wall Street, people were reporting workplace violence that was routinely dismissed or denied by employers and superiors. 
Before #MeToo exploded and public support for survivors of workplace sexual assault was bolstered, Julie Roginsky filed a lawsuit against Fox News after she was sexually harassed and retaliated against by Fox executive Roger Ailes. After coming forward, Julie founded the non-profit Lift Our Voices with Gretchen Carlson.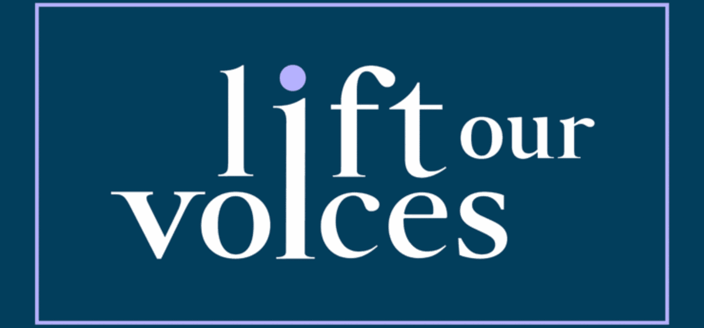 Lift Our Voices aims to inform, educate, and advocate for a safer and more equitable workplace for all. #MeToo wasn't simply a short-lived phenomenon – it was indicative of a large-scale, cultural problem. Since its inception, Lift Our Voices has spearheaded two federal landmark bills to protect workers from toxic workplaces.
Julie told us about Lift Our Voices, the work the organization has accomplished, and what it's setting its sights on for the future. 
"Changing culture is incredibly hard. It starts at the micro level with individual employers," Julie said. "One of the best things they can do is create a culture within the organization that allows people who feel unsafe or just disrespected to be able to come forward without fear or favor."  
The #MeToo Reckoning and Julie's Story
The Me Too movement's image was dominated by female celebrities and other female professionals. While sexual violence in the workplace does disproportionately affect women, it can happen to anyone. Sexual abuse is about power and privilege in all of the many ways they manifest.
Julie was a figure in the #MeToo movement, along with her Fox News colleague Gretchen Carlson. Julie and Gretchen came forward with allegations against Roger Ailes, a Fox News executive at the time. Julie said that Ailes sexually harassed her and then retaliated against her when she refused to have sex with him in exchange for a promotion.
It's been a few years since #MeToo first catapulted into the mainstream, and Julie told us she feels #MeToo caused a cultural shift. While #MeToo received viral online attention in 2017, Julie said that it had been years in the making. People were coming forward earlier than 2017, but with mixed results.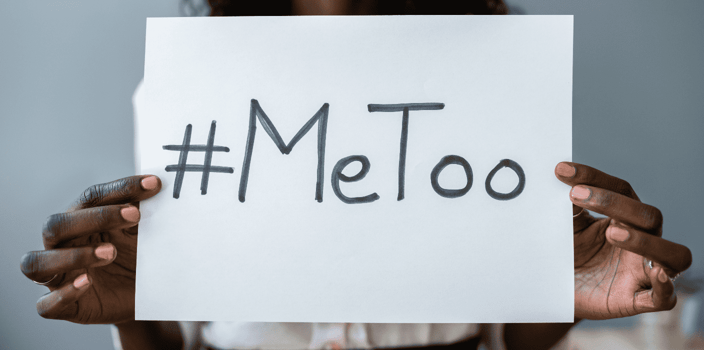 "In the last six years, I've definitely seen a big cultural shift," Julie said. "It's tremendous and so heartening for me. Women are believed in a way that they weren't necessarily when we came forward."
#MeToo was a moment of reckoning for many industries and workplaces. Abusive and exploitative practices that had been the status quo for years were now pushed to the forefront. They demanded to be acknowledged and corrected.
Correction is a long path. There's definitely been progress, but Julie said there's still a lot to be done. Since sexual violence in the workplace is a symptom of a greater societal and cultural ill, combatting it is a laborious endeavor.
That's why she and Gretchen founded Lift Our Voices. The organization works to inform employees of their rights and harmful workplace practices they should be wary of while working to pass legislation that protects workers from toxic work environments. 
Julie said she wants Lift Our Voices to be a voice and advocate for workers who are often left with no choice but to tolerate workplace abuse, assault, or toxicity.
Combating Workplace Toxicity
Lift Our Voices' work focuses on a few main areas. Its guiding mission is to create a national conversation around workplace sexual assault and harassment. Lift Our Voices works with organizations, workers, and elected officials about the effects of silencing mechanisms and encouraging decision-makers at companies to stop forcing those mechanisms on employees.
Julie said that workplace toxicity can take many different forms. "Time and time again we hear from women and men who really felt that their career was derailed the minute that they were targeted by a powerful person at work, sexually harassed, or racially discriminated against," Julie said. "At that point, you're at the mercy of the people who have the power to retaliate against you."
Workplaces are rarely built with effective mechanisms for reporting inappropriate or toxic behavior without repercussions. Julie said that, while HR departments appear to be neutral parties, their actual jobs are to protect the companies, not the workers.
Lift Our Voices' focus areas include two common problems silenced workers face: forced arbitration and non-disclosure agreements (NDAs). "By 2024, 80% of all American workers will have a job contract that includes an arbitration clause," Julie said. "The arbitrator almost always rules in favor of the company, and as a result, it's the survivor who's pushed out– not the perpetrator."
Julie said that many employers will have workers sign an NDA as part of the onboarding process, severance or settlement agreement. A cycle of silence forms; if a silenced worker finds another job, they won't be able to explain their expulsion from their previous one.
Survivors are often left without jobs and legally disallowed from speaking to anyone about the abuse, harassment, or assault they experienced in their workplace. For survivors of workplace sexual assault and harassment, this compounds the cultural silencing that is already done to survivors of sexual assault.
Lift Our Voices sees these two commonplace practices as gross infringements on worker's rights, specifically in cases of abuse, harassment, and sexual misconduct. To combat these practices, the organization has spearheaded two legislative campaigns that were passed at the federal level.
The Ending Forced Arbitration for Sexual Assault and Sexual Harassment Act was signed into law by President Biden in March 2022, and it eradicated forced arbitrations in cases of sexual misconduct. In December 2022, President Biden signed The Speak Out Act into law. It bans pre-dispute non-disclosure and non-disparagement agreements for sexual assault and harassment.
Empowering Survivors and Fostering Safer Environments
Another core aspect of Lift Our Voices are the resources it has created for survivors of workplace sexual assault, harassment, and toxicity. Lift Our Voices has compiled a list of resources for survivors of discrimination, sexual assault, or harassment.
The organization offers links to legal resources, like the National Women's Law Center and the Equal Employment Opportunity Commission. It also provides a list of sexual and gender-based assault resources, including the National Sexual Violence Resource Center.
"Most of these silencing and disenfranchising behaviors disproportionately affect people who are already disenfranchised, whether it's women or people of color, or the LGBTQ+ community, older workers, disabled workers, and so on," Julie said. "If something bad happens to you at work, you should be able to say something, and the predator shouldn't be protected."
Lift Our Voices urges anyone who has experienced or knows someone who has experienced misconduct in the workplace to speak out. There are resources available for survivors, from legal assistance to mental health and crisis services.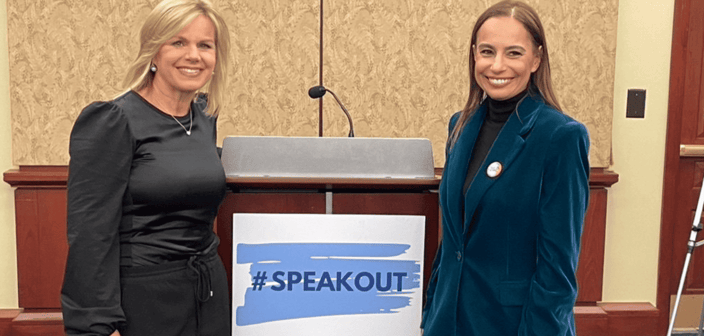 Julie said she is so proud of the progress Lift Our Voices has made so far, but the group is continually working to make workplaces more equitable and safe for employees. She said Lift Our Voices is currently working to bolster anti-arbitration and anti-NDA legislation at the state level.
"New Jersey was the first state in the nation to ban NDAs for all toxic workplace issues, not only sexual misconduct,' Julie said. "Washington State passed what we think is the strongest bill to that effect, and we're trying to expand it to New York State."
In the years since #MeToo, protections for survivors of workplace sexual harassment and assault have gained bipartisan support. Julie said that while there is certainly a long way to go, the movement has come a long way from where it was in 2017.
"Martin Luther King Jr. said that the arc of the moral universe is long, but it bends towards justice," Julie said. "Not just for survivors of sexual misconduct, but for survivors of racial discrimination and gender discrimination and so on. We have a long way to go."