The Scoop: If you're looking for a fun and creative date, look no further than the Australian Museum. Located in Sydney, Australia, this storied museum offers many engaging events, including free Wednesday evening talks led by experts who discuss ongoing exhibitions. Events include snacks, drinks, and music in the background. Look to the Australian Museum to impress your date and have a great time.
When you've been dating for a while or are in a long-term relationship, coming up with new and exciting date ideas can be a challenge.
Going to the same bars and restaurants in your town gets tedious. If you're single, taking different people to the same date spot can be embarrassing (especially if the staff recognizes you). But sometimes, it can feel impossible to find something new.
If you're in a relationship, you're probably sick of spending a good deal of money on a first date or breaking your budget on food and drinks you can get for a fraction of the price at home. Spending quality time together is a must, but you need to find a way to do it that makes sense for your financial goals and what you're interested in as a couple.
Luckily, singles and couples in Sydney, Australia, can enjoy going on dates to the Australian Museum. The Australian Museum is Australia's first museum, which holds over 21 million scientific and cultural objects in its collection. It's the perfect place to learn about Australian culture, history, nature, and innovations.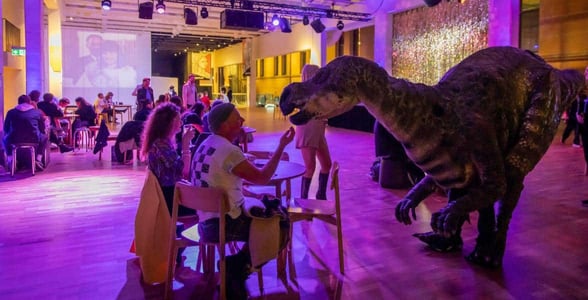 The museum hosts exciting events, many of which are perfect for date nights. 
On Wednesday nights, the museum is open until 9 PM. On these late evenings, the museum offers music, activities, talks, and presentations by well-known scientists and environmentalists. You can enjoy food and drinks while you listen to interesting discussions about science and research or browse the museum's collections.
Admission is free on Wednesday evenings, so it's the perfect time to go for an affordable and interesting date that will teach you far more than going to your average bar or restaurant could. You and your partner will have ample opportunity for conversation about intellectual matters, and you'll certainly stand out as a romantic interest for inviting them to such a fun event.
Learn Something New After Hours
Wednesday evenings at the Australian Museum are the perfect times to enrich your mind and learn more about the world around you. Not only do you get to browse and read through the exhibits, but you also get to listen to talks from premier scientists and researchers who are experts in their fields. 
The museum hosts two major exhibitions each year, and its calendar is full of talks, presentations, and special events focused on these exhibitions. Food and drink is available at each event.
As of February 2023, the main exhibition is on sharks — their ancient ancestors, their extraordinary adaptations, and most importantly, the threat that climate change poses to their existence. This highly popular collection has been extended due to popular demand, so everyone visiting will certainly enjoy looking through its artifacts, interactive features, and life-size models. Listening to experts explain the evolution and threats of extinction of sharks will provide a greater depth to your understanding of the exhibition and give you and your date plenty to discuss.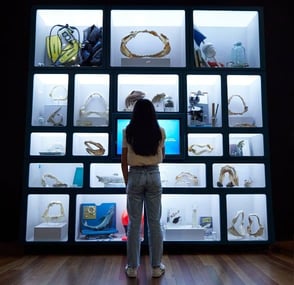 Many topics of deeper conversation, such as politics, race, or religion, are awkward to bring up early in a relationship. You may fear that doing so would be impolite or make you seem pushy. But finding common ground is essential for a good relationship, and opinions that are too far apart may prevent you from having romantic longevity in the future.
By attending the Wednesday night panels at the Australian Museum, you may find smooth transitions to discuss intellectual and enriching matters with your date. Attending a talk on sharks may seem apolitical, but it could easily bring up your differing opinions on climate change without your needing to do so directly. Exhibitions on First Nations history and treatment could help you discuss race and issues of social justice.
The museum also has eight galleries that rotate through different artifacts and specimens. One beautiful space for daters is the new Minerals gallery, which features eye-catching minerals, crystals, diamonds, and even meteorites!
Visiting the museum should be fun for you and your date, and it can also help you learn more about the world around you and your partner. It's the ideal mix of seriousness and spontaneity.
Go for Lunch at No. 1 William
Sometimes daytime dates are a better choice, especially early on in a relationship. They're a great way to get to know a new partner without worrying about sexual expectations or feeling uncomfortable around someone new. When you meet up with someone during the day, you can truly get to know them without distractions, partying, or late-night logistics getting in the way.
While going to the museum's late-night talks is perfect for a date, it may not make sense for your schedule or your timing preferences. If Wednesday nights don't work for you, consider going on a lunch date at the Australian Museum's rooftop restaurant, No. 1 William.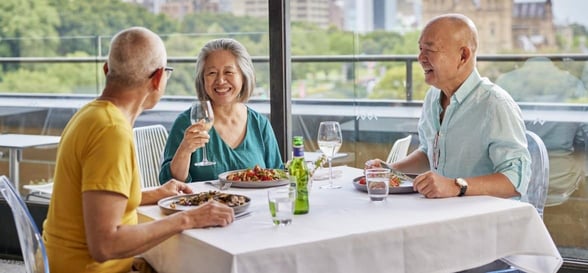 This gorgeous restaurant offers beautiful views of the Sydney skyline, from Hyde Park to Kings Cross. Enjoy the restaurant's gourmet seasonal menu with your date, and plan out what you would like to see in the museum while you eat and maybe even drink off the wine list.
If you choose to go during the week, you would also qualify to share two courses for $45 or three courses for $55. With high-quality food in such a gorgeous location, that's a deal you don't want to miss. It's the price of just one entree at many restaurants for the whole meal.
After lunch, you and your date can go back into the museum and check out the main exhibition or the many smaller and permanent exhibitions within the building. Themes range from Natural Sciences to Aboriginal and Torres Strait Islanders to World Cultures, and they'll certainly keep you and your date interested until closing. 
The Australian Museum: A Unique Date Spot
Putting effort into planning a date is an easy way to win some points with your potential partner before you meet or when you want to revitalize an existing relationship. It shows that you care about spending time with this person, that you want them to have fun, and that going out with them was not a spur-of-the-moment decision. It demonstrates your ability to make decisions and take charge instead of leaving all the romantic heavy lifting to them.
Going on a thoughtful date doesn't need to be expensive. Some of my favorite dates with my partner have been picnics he made for us. They didn't cost much, just time and a little bit of forethought.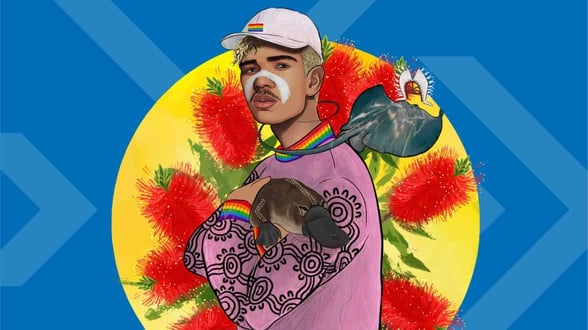 Taking your partner to the Australian Museum during one of its events is a great way to show them that you care and are excited to spend quality time experiencing the world with them. The evening talks are only on Wednesdays, meaning you need to plan around them instead of just deciding to go last minute. Your partner will love that you made an effort to take them to something thought-provoking and intellectual.
If you stay up to date with the Australian Museum's event calendar, you can invite your partner to come to participate in a variety of fun and affordable activities with you. Exhibitions and collections change regularly, so if you follow the museum for a while, you're sure to find events that appeal to both of your interests. From Pride celebrations to weaving workshops to autism-friendly nights out, the museum makes sure that all patrons have opportunities to feel comfortable and included.
Dating can be difficult, expensive, and tedious. But with the help of the Australian Museum, you can find low-stress ways to make your date feel prioritized and have wholesome fun together.